Study Options in the UK for Indian Students
Whatever level of UK education you wish to study, SI-UK can assist with your application.
Study in the UK for Indian Students with SI-UK
UK universities offer quality education and can help guide you on your path to a promising career, which is why studying in the UK is so popular among Indian students.
The UK traditionally offers 3-year undergraduate degrees and 1-year master's programmes at its universities. If you are an Indian student who needs to improve their English or meet conditional offer agreements, foundation courses and English language schools can help you meet entry requirements.
If you are unsure about what type of degree or course to study in the UK, arrange a free consultation at our offices in India, and our university specialists will find the right institution, course and location for you.
What type of higher education study options are available?
There are many options available for Indian students when it comes to studying at a UK university. At SI-UK, we can help you choose the best option and get you started on your university education journey.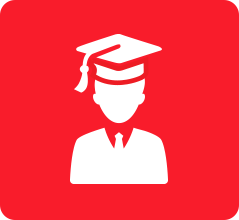 Study in the UK for Indian Students FAQ
How much does it cost to study in the UK for Indian students?
To study in the UK for Indian students, the costs can differ massively depending on the university, type of degree, and the course you wish to enrol on. More prestigious and high-ranking universities, such as Oxford, typically tend to be more expensive. The cost to study in the UK for Indian students starts from £11,000.
Can I study for free in the UK?
Studying in the UK for free, unfortunately, isn't possible. However, to help with the cost of studying in the UK, there are options that you can apply for. These options include scholarships, bursaries, and grants, which can help to reduce how much it costs to study in the UK for Indian students.
Where do most Indian students study in the UK?
The five most popular UK universities to study at for Indian students are:
The most popular subject choices to study at a UK university for Indian students are Engineering, Business, MBA, Law, Computer Science, Economics, Finance, and Marketing. For more information, check the full list of both our popular UK universities and courses.