A Political Economy MA programme will prepare graduates for roles as professionals in research, policy analysis and economic journalism. Students will learn about important and emerging politics and economics solutions to pressing social issues such as wealth inequality, food security and climate change.
The relevant frameworks include experiences in entrepreneurship, universal basic income, inclusive capitalism and sustainable monetary policies, which have made waves in recent political debates across the globe.
Learn more about philosophy, politics and economics degrees in the UK below, and arrange a free consultation with SI-UK India today to begin your application.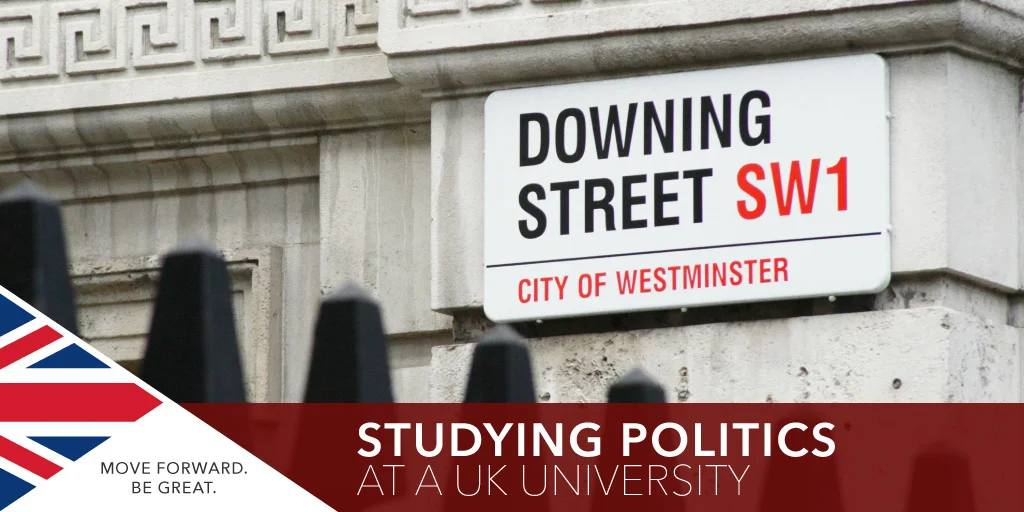 Popular UK Universities for Studying Masters in Political Economy
King's College London
The Political Economy MA course at King's College London is an innovative course that is designed to provide students with an understanding of the theories necessary to engage in the interdisciplinary analysis of the political economy. It will also equip students with essential research and analytical skills along with critical thinking skills.
University of Essex
The University of Essex Department of Government is one of the most prestigious departments for political economy in Europe that has an outstanding record of teaching, research and publication. Essex is rated top in the UK for research and has been the highest-rated politics department constantly in the country since national assessments started.
London School of Economics and Political Science (LSE)
London School of Economics and Political Science Masters in Political Economy offers courses in political economy, legislature, elections, public policy, development, executive governments, and international political economy within a political science-oriented programme.
University of Manchester
At the University of Manchester, students will be studying a course that draws on a long and highly distinguished tradition of political economy. Candidates will be nurtured to find and grow their interest in a unique, cross-disciplinary curriculum in political economy.
University of Warwick
The University of Warwick master's in political economy attracts students from all over the world. Candidates will benefit from an engaging intellectual environment and will also be able to choose from a range of cutting-edge options in finance, development, trade, as well as global governance.
Why study Political Economy?
A masters in political economy teaches students to think critically about economic activity, institutions, organisations and policies, and the relationships between economics and politics. It lets students consider macroeconomic and microeconomic policy, relating how they influence economics together with labour relationships, government intervention, advertising, marketing and more.
Students who pursue a politics and economics degree in this field gain an understanding of how people's interactions are influenced by an assortment of factors, including their individual characteristics and behaviour, the social context they live in and the political environment that they are living within.
Political Economy Meaning
Political economy is the study of the economy and its relations with law, philosophy and government.
Entry Requirements for Studying Masters in Political Economy in the UK
A 2.2 degree in politics and economics, or related subjects such as political science, american studies, international relations, international studies, philosophy politics and economics (PPE degree), economics, finance or statistics.
Alternatively, a degree in any subject that includes two relevant modules, that include, but are not limited to:
Constitutional Democracy
Comparative Political Systems
Contemporary World Affairs
Democratic Theory
Econometrics
Foreign Policy/Comparative Foreign Policy
Governmental Processes/Systems
Human Rights
International Economics Law
International Economics Relations
International Law
International Public Relations
Law of Armed Conflict
Micro/Macro Economics
Philosophy(MA Political Theory only)
Political Decision Making
Political Economy
Public Administration
Security Studies
Theories of Development
Applicants with a 2.2 degree in an unrelated subject but have relevant work experience of at least six months, including NGOs, are also eligible to apply. For English language requirements, an IELTS 6.5 overall with a minimum component score of 5.5 is required to be considered eligible.
Career Opportunities for Masters in Political Economy Graduates
Graduates from a Masters of Political Economy can be found working in a number of places such as the Federal Treasury, Facebook, The Boston Consulting Group and leading commercial banks, to name just a few. Oftentimes graduates will enter into roles in public service but also work for businesses and even some news networks like SBS and ABC News.
The salary of a candidate after studying master's in political economy in the UK is estimated to be between £24,000 to £50,000.
Study Masters in Political Economy in the UK
If you want to learn more about studying a master in Political Economy in the UK, book a free consultation with SI-UK India today.