The University of Hull is a leading UK university located in one of the most affordable student cities in the UK, the port city of Hull within Yorkshire on the east coast of England. Hull offers a large range of undergraduate and postgraduate courses to study in its beautiful green campus and popular courses include Engineering, Politics, Business, Forensics, Geology and Nursing and Healthcare.
The University's Faculty of Health Sciences is home to the Department of Nursing and the Department of Midwifery and Health. The University recently invested £28 million in a new Health Campus, which offers one of the best training environments in the UK.
Find out why you should study Health, Nursing and Midwifery at the University of Hull below or begin your application by booking your free consultation with SI-UK India today.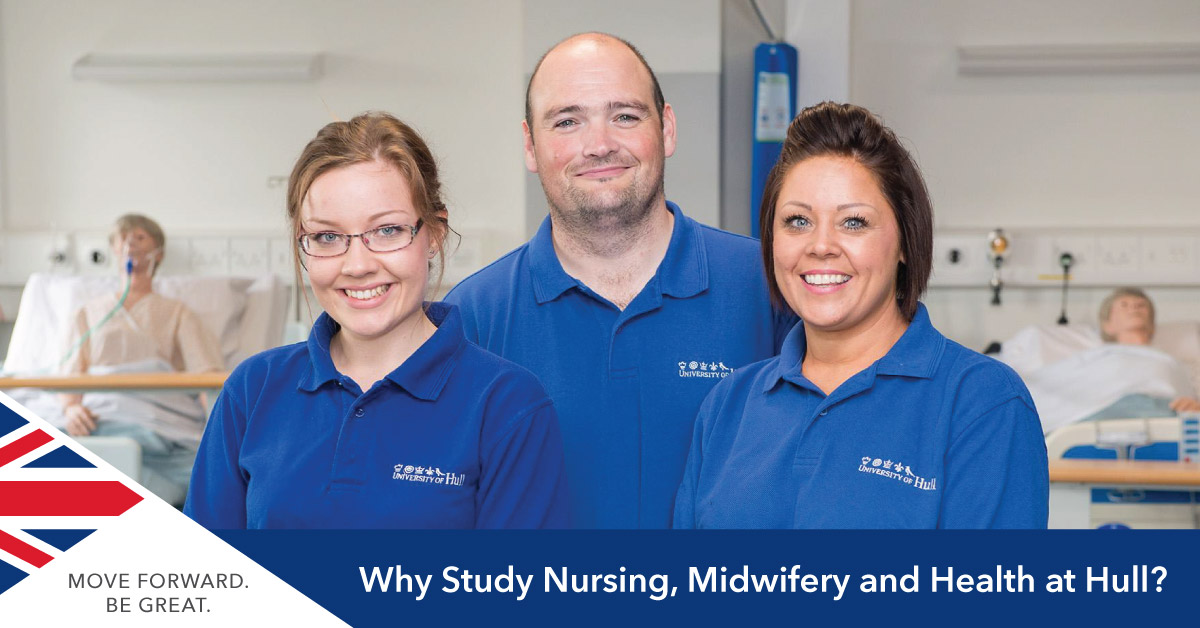 Why Study at the University of Hull?
£200 million invested in infrastructure and facilities
Single-site campus offering a health campus, world-class library, a stellar concert hall, state of the art sports facilities, ATMs, restaurants and cafes and student accommodation
Research-intensive university with seven research centres bringing together expertise from all faculties
Researchers work with key partners and stakeholders like the NHS to conduct research that benefits all and shapes a better future
Award-winning Students Union and Careers Service which run more than 150 student clubs and societies and offer excellent student support respectively
24-hour student support service
An impressive 97.9% of graduates are employed or in further study within six months of graduating (HESA)
Four Reasons to Study Nursing, Health and Midwifery at Hull
Nursing and allied health professions are highly in demand in the UK according to the latest Shortage Occupation List. The University staff at Hull work with local healthcare providers to offer intensive programmes in the subjects in some of the UK's finest facilities.
Practice-Based Teaching
You will get hands-on experience beyond classroom teaching with visits to hospital wards, simulated operating theatres and intensive care facilities. Also, a clinical placement will help you gain the experience and skills to become a competent professional healthcare practitioner.
Flexible Routes into Nursing and Healthcare
The good news for those who don't have the desired qualifications to study these degrees is that they can benefit from the flexible programmes offered at Hull which offer routes into the subjects through their certificate, apprenticeship and foundation degree programmes. These programmes are delivered online and through evening classes.
Professionally Approved Courses
Hull's courses are approved by professional bodies such as the Nursing and Midwifery Council, the College of Operating Department Practitioners and the Health and Care Professions Council.
Wide Range of Programmes
Hull offers a wide range of undergraduate, postgraduate and research degrees in nursing, midwifery and health and offers some of the best UK nursing courses. Courses offered include:
BSc Midwifery
BSc Nursing Studies
BSc Nursing (Adult)
BSc Nursing (Child)
BSc Nursing (Learning Disability)
BSc Nursing (Mental Health)
BSc Gastroenterology (Care)
BSc Operating Department Practice
BSc Paramedic Science
BSc Physiotherapy
You can also study a postgraduate taught degree in the above subjects at Hull.
Research programmes available in Health, Nursing and Midwifery are:
PhD Nursing Studies
MSc Nursing Studies
PhD Health Studies
MSc Health Studies
MSc (by Thesis) Health Studies
PhD Social Policy and Professional Studies
Study Nursing, Midwifery and Health at Hull
If you are interested in studying nursing, midwifery and other allied health professions in the UK, arrange your free consultation with us or visit one of our offices near you to start your application today.