Agriculture is the art of cultivating land in order to harvest crops and the rearing and management of livestock. A degree in Agricultural Science is a specialism that involves the scientific study of the practices involved in crop production. The various branches in Agricultural Science include:
Horticulture
Soil science
Crop science
Agricultural Economics
Agronomy
Pathology
Entomology
Plant science
Plant Genetics & Breeding,
Environmental Science
Global food production and demand
Agricultural biotechnology and agroclimatology
Learn more about Agricultural Science studies in the UK and the most popular UK universities to study the subject below, or start your application with SI-UK India by arranging your free consultation today.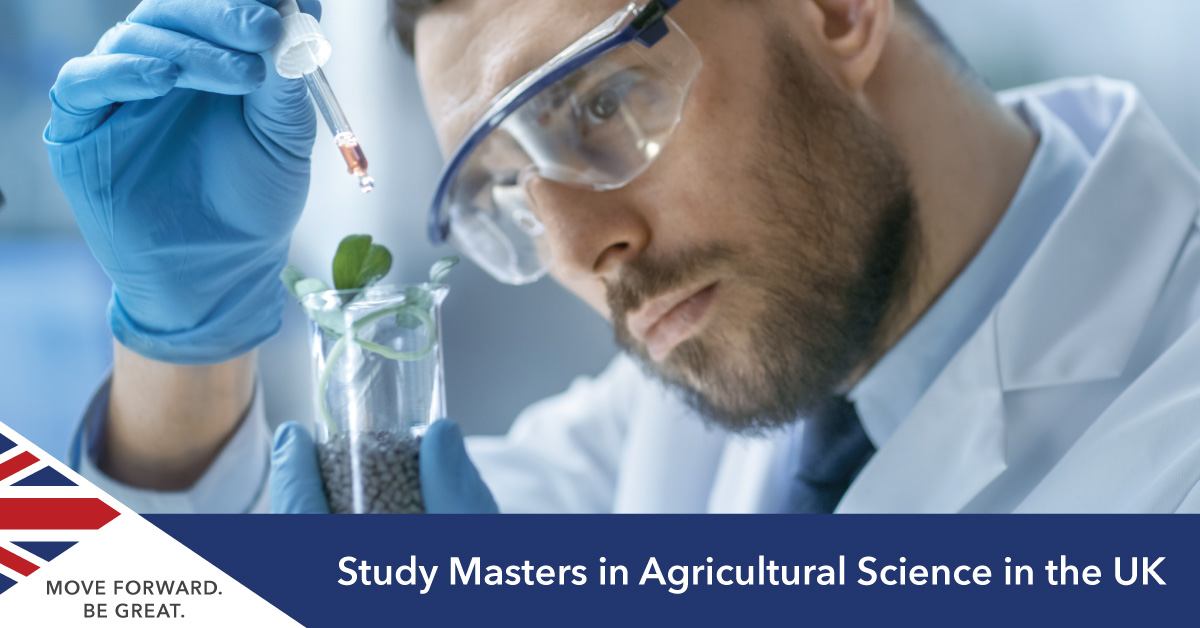 Agricultural Science Careers
Students can go onto pursue careers as agricultural research scientists, officers, managers at plantations, managers at product marketing firms and food processing units etc, in areas such as agricultural engineering, food processing, dairy farming and horticulture.
Five UK Universities offering Agricultural Science Degrees
The postgraduate courses offered at Newcastle include an MSc in Agricultural and Environmental Science, where the focus is on sustainable agriculture and nature conservation. The University also offers an MSc in Food & Rural Development Research which involves high-quality research training for careers in food science, rural sociology and rural development.
This renowned Russell Group university offers an internationally acclaimed MRes in Plant and Crop Sciences which focuses on globally important crop plants such as rice, wheat and barley. A large team of scientists cover research areas aimed at improving the quality of crop and improving agronomic performance.
The University of Warwick's School of Life Science is ranked 2nd in the UK for its Agriculture courses. Warwick's MSc in Food Security addresses the critical factors that influence food security globally and it also offers an MSc in Sustainable Crop Production: Agronomy for the 21st Century. This course provides students with the knowledge and practical skills needed to critically study crop management and improvement.
Popular courses for postgraduate studies in Agricultural Science at Harper Adams University include an MSc in Agricultural Sciences and Production Systems, which addresses food scarcity and the demand for safe, wholesome food in today's world. It also offers an MSc and MRes in Agroecology which provides a broader study of food production, conserving natural resources and agricultural systems.
Coventry University offers a lucrative trans-disciplinary programme in Agricultural Science, the MSc in Agroecology, Water & Food Sovereignty. The course focuses on issues related to food production and on the careful utilisation of natural resources keeping in mind land degradation and climate change. It has a strong focus on building resilient food and water systems using agroecology.
Study a Postgraduate Degree in Agricultural Science in the UK
If you are interested in learning more about Agricultural Science in the UK, arrange a free consultation at an SI-UK India office near you today. Our international consultants will provide you with expert advice and help you receive an offer to study in the UK.
Other Related Articles: