The University of Bristol is one of the most popular universities in the UK, ranked within the top 10 UK universities each year and 61st in the World Top University (QS World University Rankings 2023) due to its outstanding teaching and research, its superb facilities, and highly talented students and staff.
The academic quality of the University is reflected partly in the 13 Nobel Prizes and the numerous Fellowships associated with the University community as well as in the subject rankings of 35 Bristol courses among the top 100 in the world.
Bristol students benefit from an intellectually demanding, research-informed education that nurtures independence of mind and prepares them to achieve their personal goals and serve society's needs across the globe, both during and after their time here.
You are invited to a live Bristol Q&A with SI-UK India to find out more about studying Management at the University of Bristol on 15 June 2022, 16:00-17:00 IST. Register today to find out more.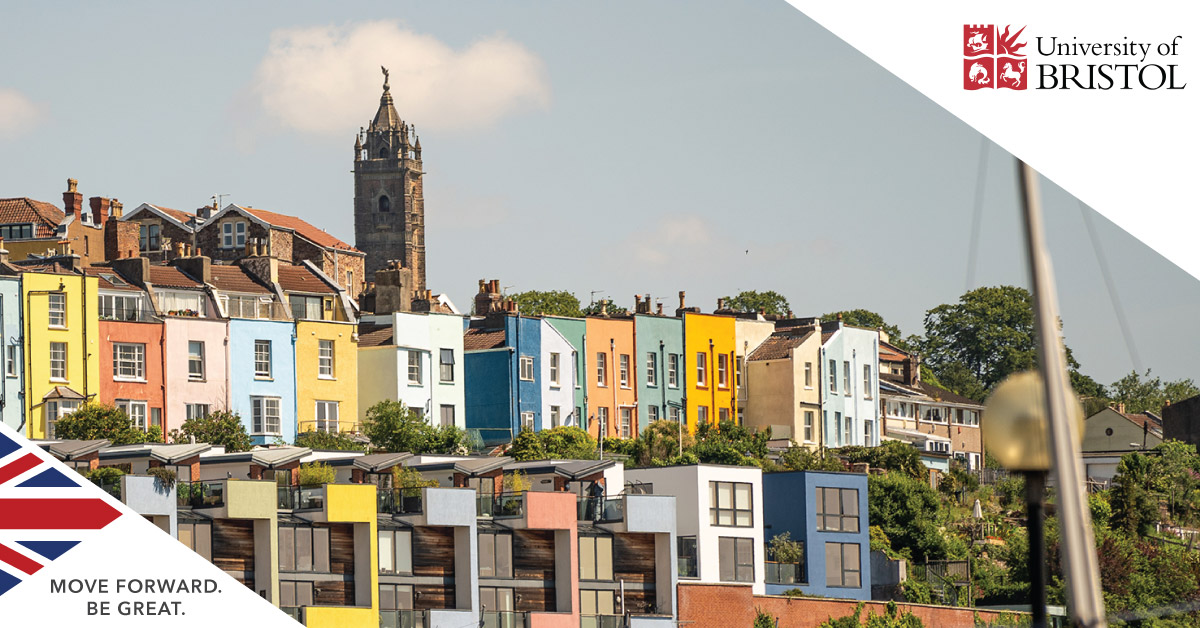 Four Reasons to Study at the University of Bristol
1. Great national rankings
The University of Bristol is ranked as 16th in the UK for Business and Management, and in the top 10 in the UK for Marketing (CUG 2022).
2. Graduate employability
In addition, 91% of Bristol graduates from Management courses are in graduate level jobs or further study after 15 months (Graduate Outcomes Survey 2020, Times and Sunday Times Positive Outcomes measure).
It is also the 3rd most targeted university in the UK for employability (High-Fliers Research 2022) and the student employment record is among the highest in the UK with collaborators such as Airbus, Rolls Royce, BBC, KPMG, PwC, JP Morgan, Goldman Sachs, Apple etc.
3. Scholarships and funding
To support international students, the University has invested £2 million in scholarship funds, including the Think Big UG Scholarship of £5,000 and £10,000 annually and Think Big PG scholarship of £5,000, £10,000, and £20,000.
4. Great location
The University lies at the heart of the lively city of Bristol which has been voted as the #1 UK City to Live In (Sunday Times, 2017). Bristol is dedicated to academic achievement at the highest levels across a broad range of disciplines, supporting both individual scholarship and interdisciplinary research.
Study at Bristol
Meet Bristol in a live Q&A with SI-UK India to find out more about studying Management at the University.