Colleges and universities in the UK provide law courses that range from LLB to LLM. along with a range of specialisations allowing you to focus on what interests you.. 65.8% of law students went straight into employment after graduation (UCAS data), and after graduation, the top sectors for LLM job opportunities are:
Professional, scientific, and technical
Public administration and defence industries
Wholesale and retail trade
Health and social work
Financial and insurance
Learn more about why you should study law in the UK below. If you would like to begin your UCAS application, arrange a free consultation with SI-UK India today.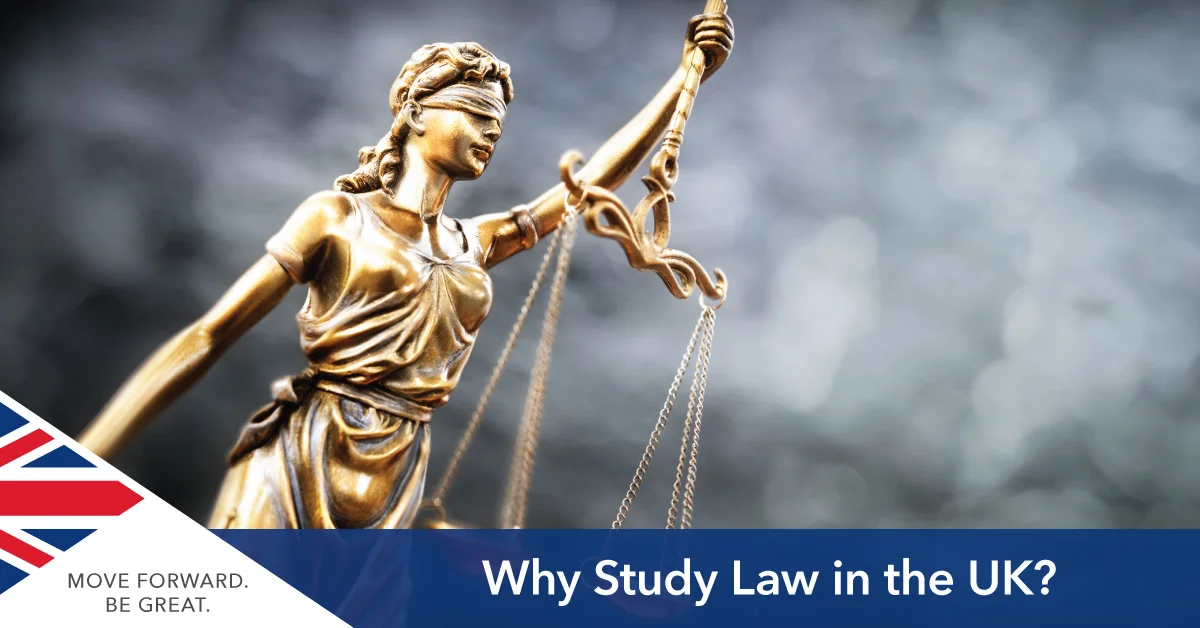 Types of Law Courses in the UK
Law courses available at the UK universities range from LLB degrees, BA/BSc degrees at bachelors level, and LLM, MA/MSc at master's level. While LLB and LLM provide students with the knowledge and skills required to practice law, BA/BSc and MA/MSc focus on law from an academic perspective.
Like most degrees in the UK, law courses can also be combined with other subjects such as business, management, accounting, criminology, and policing. Combinations and courses options include:
Single, joint and multiple subject combination
Full-time, part-time and flexible study options
Sandwich courses (courses with an industry placement)
If a student has not studied law as their bachelor's degree, but wants to build a career in law, such as a solicitor, which is one of the most common jobs after LLM, they need to complete a Graduate Diploma in Law.
Why Study Law in the UK?
Studying law in the UK is highly popular amongst international students for the range of benefits and advantages. Here is why you should study law in the UK.
1. Globally Recognised Universities
The UK law system was developed over 900 years ago, and since then, it has heavily influenced legal systems internationally. The UK forms the basis of law systems for many countries, and English commercial law is commonly used as the governing law for global contracts. Moreover, the UK is also home to hundreds of international law firms.
According to QS World University Rankings by Subject 2022: Law & Legal Studies, 3 of the top ten universities in the world for studying law are in the UK.
2. Career Opportunities and High Salary
Studying law will open up many career opportunities after graduation. For example, you can become a solicitor, which is the commonest job for llm freshers, with earning potential of at least £25,000 per year in the UK. The LLM degree salary has a potential to go up to £100k+ per year!
Graduates will also have a range of LLM job opportunities at prestigious law firms and government and international corporations.
3. Improve Your English
Studying law in the UK is the perfect way to help improve your English language skills. Practically and theoretically, you will be able to develop your academic English through groups and case studies alike.
You will have many opportunities to practice on a regular basis with real-world scenarios, which is essential as it deals directly with everyday social situations that will help build up your overall English language ability drastically.
4. Fastest Route to Becoming a Lawyer
Unlike the USA and Canada, where becoming a lawyer typically takes seven years, UK lawyers only have to complete a three-year degree. Then, after obtaining their degree and fulfilling a one year training period that could either happen at any law firm, they are considered ready to work on their own.
Study Law in the UK
Learn more about why you should study law in the UK by booking a free consultation with SI-UK India today.