An economics degree imparts students with a high level of statistical and mathematical skills. It teaches how to apply economic principles and models to solve complications in finance, business and the public sector.
The principles of economics can also be applied to understand the logic behind complicated data and solve interrelated issues on a broader scale.
Learn more about why you should consider studying economics in the UK below and begin your application to study in the UK by arranging a free consultation with SI-UK India today.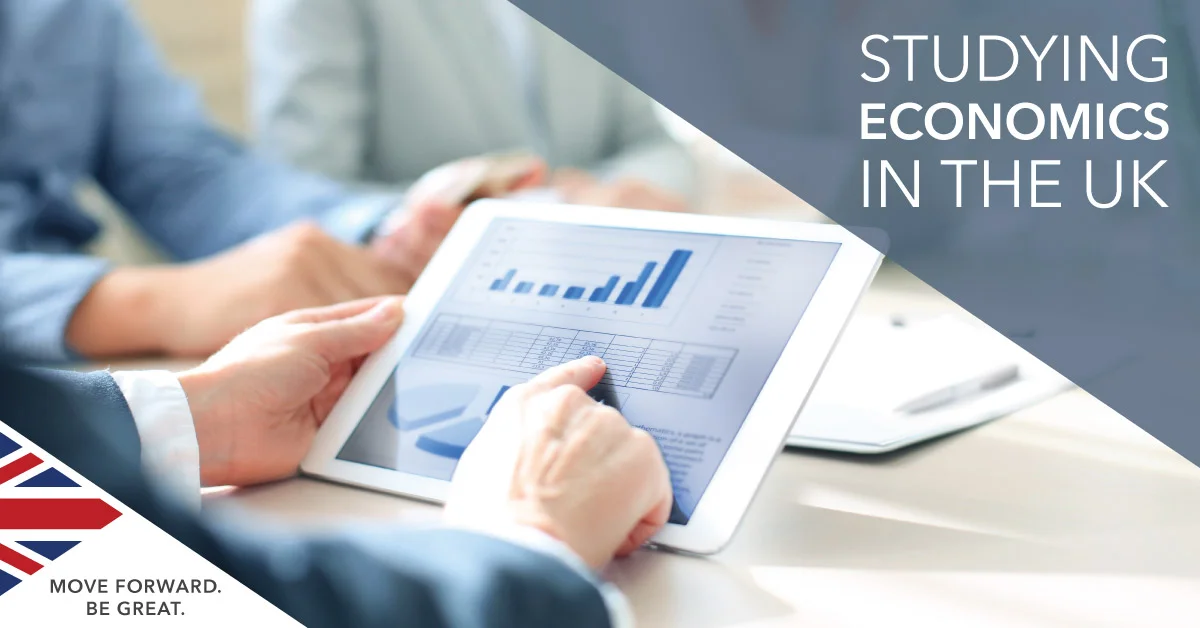 Why study Economics? The scope and salary
Economics graduates are in high demand within the banking, finance, accountancy, business and public sectors.
Typical job functions include making decisions or identifying financial risks that involve investing resources in the future or strategies for designing a bidding platform for eBay. Economists also play a crucial role in think tanks and consultancies that advise companies and governments on public policy and how to deal with debt crises.
Career options after an economics degree include roles within business planning, research, marketing and management. Moreover, the subject also trains its candidates to build strategic-thinking skills and how to take decisions that will optimise the outcome.
Economists are also generously paid, depending on their level of study and experience. According to PayScale, here are the average starting salaries for economists in the UK.
Bachelor of Economics salary: £25,000 without experience
Masters in Economics salary: £42,000 on average
PhD in Economics salary: £42,000 on average
Why is the UK the best place to study Economics?
The UK shaped the face of modern economics, influencing how it is taught around the globe and how it is applied in practice. Studying economics in the UK will provide students with opportunities to start their careers in an influential market.
- World-class teaching
UK universities are known for their world-class teaching, and studying economics is no exception. Some of the world's best universities for studying economics are in the UK, namely the London School of Economics and Political Science, the University of Oxford and University of Cambridge.
SI-UK provides the Oxbridge Service that can help students to successfully apply to Oxford and Cambridge University by editing their personal statements and providing them with expert interview practice with Oxbridge alumni.
- Globally recognised degrees
There are over 1,200 courses available in the UK with good career options after BA economics. Moreover, universities in the UK are known for their high academic standards and world-leading research.
UK universities also offer a variety of bachelor's and master's degrees in Economics such as BA economics, BSc economics, MA economics and MSc economics. Any degrees obtained from a UK university are recognised and valued worldwide. So, students have good career options after BA economics too.
- Job in economics with high salary
Economists have versatile career opportunities. Organisations across various industries require analysis and quantitative methods to create precise forecasts for marketing trends.
Statisticians and quantitative analysts are some of the highest-paying jobs for economics majors. The starting salaries for economists range between £25,000 and £35,000 for freshers. Senior economists, or those who completed a PhD in economics, often enjoy salaries of over £75,000 per year.
In the future, economists who understand big data in advertising and pricing will be in huge demand. Some of the top job profiles in economics with high salaries are personal financial advisor, financial manager, financial analyst and actuary.
- Combine economics with other subjects
Economics courses in the UK can be combined with other subjects such as sociology, political science, psychology, and anthropology. Even though economics is not directly related to any of the mentioned disciplines, they all complement one another.
Best Universities to Study Economics in the UK
Study Economics in the UK
If you want to learn more about studying Economics in the UK, arrange your free consultation with SI-UK India today.