The UCAS application is a rite of passage for Indian students who are in their last year at school (or who have left school) and are applying to study in the UK.
UCAS is an acronym: Universities and Colleges Admissions Service. It is a non-profit, non-governmental organisation and independent charity – funded by application fees and by income from advertising – whose primary purpose is its platform for applications to UK universities at undergraduate level.
UCAS is also a provider of free information and advice and has search tools for students, teachers, parents, administrators, agents, and others concerned with university applications.
What else does UCAS do?
UCAS Conservatoires: for applicants for music, drama, screen and production courses at undergraduate and postgraduate level
UCAS Teacher Training: for undergraduate and postgraduate teacher training schemes in Wales and Scotland
UCAS Postgraduate: for some postgraduate applications
Learn more about UCAS below. To begin your UCAS application, arrange a free consultation with SI-UK India today.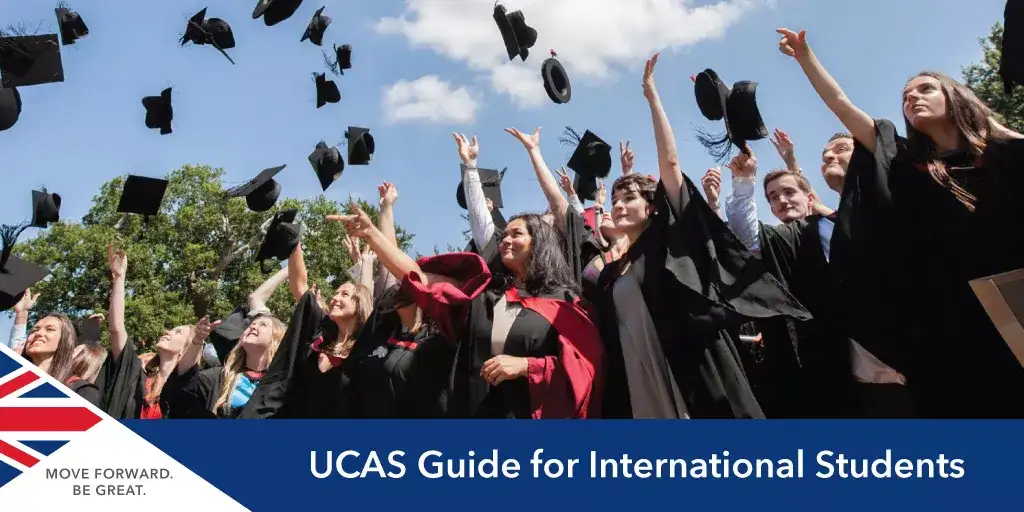 Your UCAS Application
UCAS application process
The UCAS process involves a single, online application to five universities.
An applicant will register on the site (giving a buzzword if applying via a centre such as SI-UK India), enter personal details, enter their personal statement, enter their five-course choices (no order of preference), get a reference from a teacher or some other suitable referee, pay the application fee (£22.50 if applying for one course; £27 if applying for more than one), and submit the application by the deadline for their course (for example, 15 October for applications to Oxford, Cambridge, medicine, dentistry, and veterinary courses).
UCAS then sends the application to the university/universities who reply via UCAS with a rejection, unconditional offer, or conditional offer.
Students dissatisfied with their offers, or the lack of them, can apply again on UCAS Extra (between 25 February and 4 July), on UCAS Clearing (after 30 June), or in the next UCAS cycle the following year.
UCAS personal statement
The UCAS personal statement is an important application criterion. The UCAS process involves just one personal statement, which should be applicable to all of the course choices.
It can be no longer than 47 lines and 4000 characters, which is about 550-700 words spread over about four or five paragraphs, about the same as this article. UCAS uses plagiarism detection software to ensure each one is unique.
DO UCAS set entry requirements?
Universities and colleges set their own entry requirements. UCAS has a system of tariff points that translates qualifications and grades into a number value but not all qualifications are included in the tariff and universities can accept or reject a qualification regardless of whether it is included or not.
UCAS tariff explained
A UK university may decide a qualification is worth less than its UCAS points, but will usually accept the UCAS tariff. Instead of asking for grades such as AAA or BBC, a university may ask for, say, 112 points from a minimum of three A-levels including a certain grade in a certain subject.
The tariff applies to Level 3/SCQF Level 6 qualifications such as A-levels and the International Baccalaureate (IB) but not to Level 2 qualifications such as GCSEs. On the UCAS Tariff Calculator, one can search for one's qualifications by title, select the grade from the drop-down list, and click "next" to see the numerical value of those qualifications.
An A* at A-level is worth 56 points, an A is worth 48, and a B is worth 40. An IB score of 43 would be the equivalent of 420 UCAS points.
Study in the UK
Are you ready to begin your UK university undergraduate or postgraduate application? Arrange a free consultation with SI-UK India today.