By studying a health science degree, students have a wide range of exciting and nonclinical careers from which to choose upon graduation.
Health science forms a major part of the healthcare sector and covers multiple areas and disciplines, including areas such as science, engineering, technology, as well as communication, to help improve health and wellbeing. Health science jobs can span across administrative, clinical and public sectors.
Health degree courses can focus on understanding why people make unhealthy choices, assessing health, and understanding the factors that influence one's health.
Programs related to this discipline require coursework in multiple health-related social science fields such as epidemiology, psychology, and sociology. A health science degree also includes modules in nutrition, exercise science and other public health classes.
Below are a selection of some of the popular health care professions that healthcare studies graduates move into. Learn more about health studies courses in the UK by arranging a free consultation with SI-UK India today.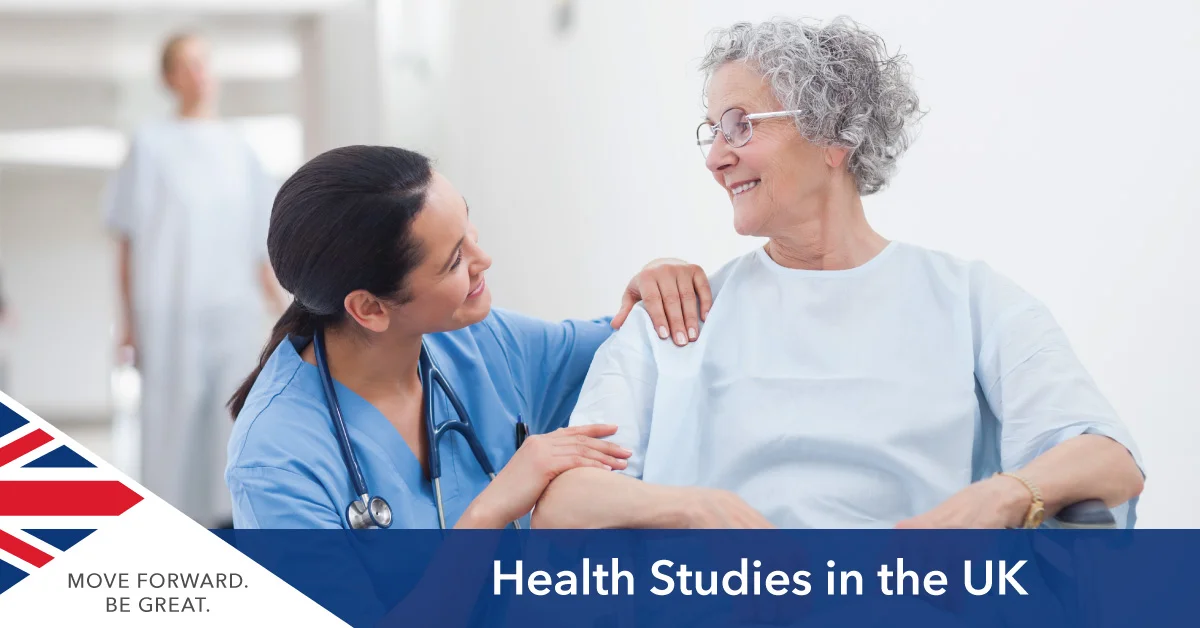 Health Care Professions for Healthcare Studies Graduates
Healthcare professionals can be employed in a wide range of environments. According to the Employment and labour market - Office for National Statistics, the employment outlook for health care services-related professions is to grow by 14% by 2028. Some of the most common health care services areas include:
Federal government agencies
Medical laboratories
Insurance companies
Private agencies
Pharmaceutical companies
Manufacturing companies
Consultant firms
Hospitals
Out-patient care facilities
Nonprofit organisations
Physicians' offices
Clinics
Dentist
As a dentist, one is responsible for caring for patients with issues relating to their teeth and gums. These may vary from simple ones such as filling cavities and pulling teeth to more complex procedures such as root canals. You will work with dentists performing similar health care jobs.
Health Data Science
This health care profession aims to train a new generation of data scientists for the public sector, working with both Public and Private organisations. The focus will be on teaching people how to interpret very large amounts of data and make it work faster, which is crucial in today's healthcare field since there's so much information being processed and stored each day.
Nursing
Nurses provide healthcare and treatment to patients and assist physicians and other medical professionals in providing comfort to patients that are ill or that are receiving treatment for specific illnesses.
Nurses work directly under the supervision of a physician and typically have an Associate's Degree in Nursing, a Diploma from an accredited nursing program, and pass the licensure exam called the NCLEX-RN after they've graduated to become nurses.
Physiotherapist
Physiotherapists help patients recover from injuries and/or mobility problems in their muscles, joints, bones or any other body part. Physiotherapists determine what parts of the body are hurting, why they're hurting.
Part of what a physiotherapist does is use various stretching methods to help patients get relief from muscle spasm and strains so that they can resume their normal movements without being bothered by the pain.
Many people who work at this health care profession are also coaches who offer one-on-one advice specific to each patient's case and situation so that they can put into practice activity modifications for life such as lifting weights safely.
Social Work
The work of a social worker is very varied. A social worker may work specifically with children, or teens, substance abusers, the elderly or families involved in domestic violence.
Social workers usually work in hospitals, schools, juvenile detention centres or private clinics that specialise in psychological interventions. The United Nations has recognised social workers as one of the health care professionals at a community level by employing them on healthcare delivery teams for general community health.
Study Health Science Courses in the UK
If you want to learn more about health care degrees and health care professions, book a free consultation with SI-UK today.