To obtain a study visa for Dubai, Indian students must first secure admission to a recognised university in Dubai. Once admitted, students can apply for a study visa through the institution or through the Dubai immigration authorities.
To be eligible for a Dubai study visa, students must meet certain requirements, including passing a medical examination and providing proof of financial support for their stay in Dubai. The fees for a Dubai student visa vary and depend on various factors, including the course duration and the applicant's nationality. The validity of a Dubai student visa usually corresponds to the duration of the degree, with the option to renew it before expiration.
Are you considering studying at a UK university campus in Dubai? Book a free consultation with SI-UK today to learn more about student visa requirements in Dubai and how we can help you submit a successful Dubai visa application.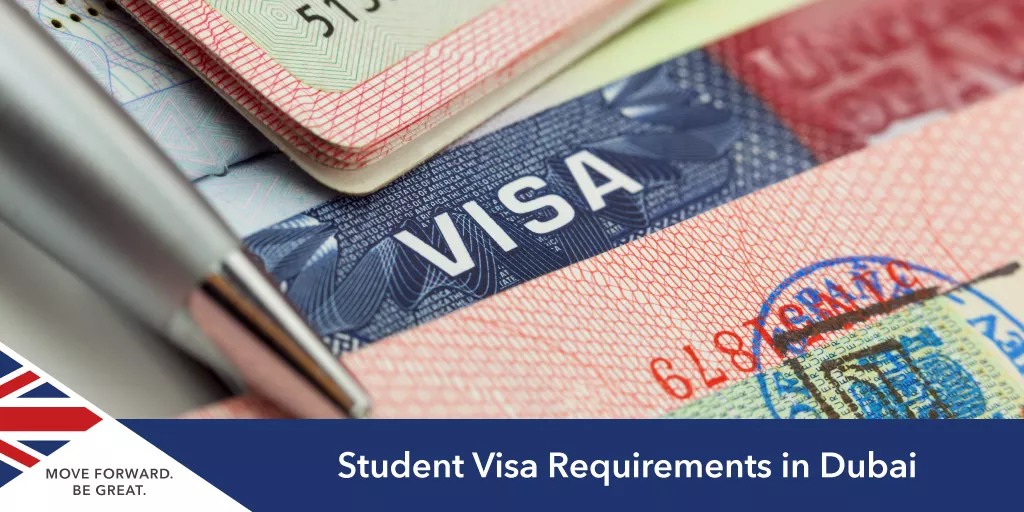 Dubai Student Visa Process
A Dubai Student Visa is issued for one year and can be extended as per the course duration. Here are the steps for India students to obtain a study visa in Dubai.
1: Obtain your I-20 and offer letter from the university
After being successfully admitted to a university in Dubai, contact the institution to request an I-20 and offer letter, which is necessary for the visa application process.
2: Submit the required documents
Attach all required documents as per the checklist to your visa application. Documents include the Student Visa Application form, signed and accepted unconditional offer letter, tuition and visa fee remittance receipt (scan copy), scanned colour passport copy (valid for 6 months at least), scanned coloured passport size and scanned coloured passport size photograph.
3: Pay visa fees
Submit your application at the Dubai Visa application centre with the required fees in cash or as instructed by the immigration authorities.
4: Receive your visa
After visa approval, collect the visa copy from the application centre to move to Dubai.
Types of Dubai Student Visa
Golden Visa
The Golden Visa 10-year residency permit allows foreign nationals to live, work, or study in the UAE.
Investors, entrepreneurs, notable scientists, talented students, humanitarian people, and frontline heroes are the most eligible applicants for this route. Entrepreneurs can also invest in a Dubai startup under the new laws.
Green Visa
The UAE Green Visa now comes with a 5-year residence track for skilled professionals, freelancers, investors and entrepreneurs.
Green Residence for Skilled Employees: This visa category is to attract talented individuals. The new track provides a 5-year residency for skilled employees without a sponsor or employer. The salary of the applicant should not be less than AED 15,000.
Green Residence for Freelancing and Self-Employment- The biggest advantage of this type of visa is that you don't need to require a sponsor or an employer. The annual income from self-employment for the previous two years should not be less than AED 360,000
Green Residence for Investor or Partner- The track includes a 5-year residency for investors who establish a new firm or participate in commercial activities
Documents Required to Apply for Dubai Student Visa
The documents required to apply for a Dubai student visa are as follows:
Passport with a minimum validity of 6 months and two blank visa pages
Four copies of your passport
12 passport-sized photos
Three copies of entry visa to the UAE upon arrival
Offer letter from a UAE tertiary institute as proof of acceptance
Bank statements showing financial support in the UAE (optional)
Tenancy agreement or letter from the university for accommodation (optional)
Receipt of tuition fees for the current academic year
Receipt of visa fees for the current academic year
Undergraduate degree attestation for postgraduate students
Security check for students from certain countries
Required medical tests (HIV, Hepatitis B, Hepatitis C, Tuberculosis, Leprosy, and Syphilis) at an authorised UAE medical centre.
Dubai Study Visa FAQ
The visa deposit fee is 3000 AED. Normal application takes 14 working days from the date of application.
Graduate with a grade of at least 95% from public or private secondary schools. University students must graduate with a distinctive GPA of at least 3.75 from universities within and outside the country.
Yes, full-time international students are allowed by the UAE government to be the sponsor for their family members in Dubai on a Study Visa.
Study in Dubai
Contact SI-UK today to learn more about Dubai student visa requirements or begin your Visa application.