If you want to kick-start your career in the field of data sciences, there is no better place to pursue a postgraduate degree than the UK. Data scientists and big data analysts are highly sought-after professionals needed for problem identification and solving in every industry today. Data needs to be analysed everywhere, and there is a demand for people with good statistical skills, especially in banking and insurance.
Studying data analytics at a UK university promises high education standards, a two-year post-study work visa, placement options, high graduate employability and degrees that are industry recognised. Graduates earn an average of nearly £30,000 just six months after leaving university in the UK, and they enjoy great career prospects worldwide.
Learn about the best universities that offer data science courses in the UK below (QS World University Rankings by Subject 2023: Data Science). If you want to start your application to study in the UK, register for a free consultation with SI-UK India today.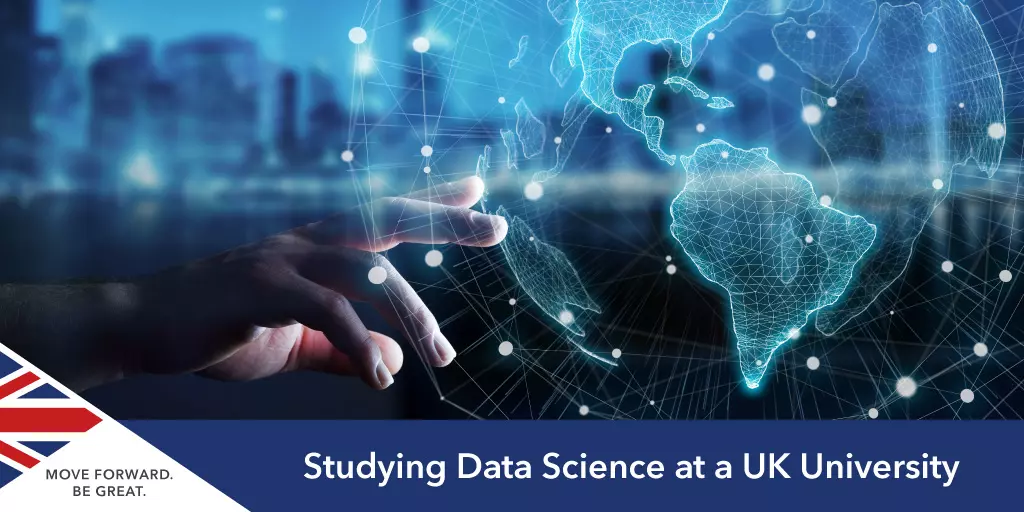 Top Five UK Universities for Data Science 2023
The University of Oxford offers a master's degree in Statistical Science that aims to equip students with the skills necessary to tackle real-world statistical challenges. The programme is designed for students with a strong background in mathematics, computer science, or a related field and provides comprehensive training in machine learning, statistical modelling, data mining, and more. By the end of the course, you should be able to select an appropriate statistical technique to solve a given data analysis problem, implement the analysis using a computer, and present your findings clearly and concisely.
This training is delivered through rigorous lectures and problem-solving sessions that require a strong mathematical background and practical sessions in the computer lab, report writing, and dissertation supervision. With guidance from your supervisor, you will have approximately three months to conduct independent research for your dissertation, providing a significant opportunity for self-directed study and exploration.
The University of Edinburgh offers a master's in data science that provides students with a comprehensive understanding of the field of data science, including machine learning, data mining, statistical modelling, and more. Studying data science at Scotland's topmost university will involve a focus on informatics research, understanding patterns and making data predictions. Topics will include machine learning, statistics and optimisation and data management.
You'll learn to extract patterns from large data streams. This involves machine learning to make predictions and algorithms to handle big data. Specialised areas exist for unstructured data like text, images, and speech. Scalable systems require knowledge from algorithms and databases. The course curriculum emphasises data science's ethical and social implications, ensuring graduates are technically skilled and responsible data practitioners.
Imperial College London is a UK top ten institute that offers a lucrative data science course focusing on data science and applied statistics. The full-time programme lasting for a year offers exceptional training in theoretical and practical statistics, emphasising Data Science. The curriculum comprises various modules highlighting a broad range of tools and methods for managing and analysing large datasets. These include theories of machine learning, techniques for data transformation and representation, data visualisation, and analytic software usage.
With a world-class faculty and state-of-the-art facilities, Imperial College London's data science course prepares graduates for a wide range of careers in academia, industry, and government in one of the most exciting and rapidly growing fields of the 21st century.
The Data Science MSc at University College London provides students with a comprehensive education in data science theory, techniques, and tools. It aims to prepare students with the necessary computational and statistical skills to tackle data-driven problems through data science. Students will gain analytical tools to design complex technical solutions by emphasising statistical thinking and utilising modern computational methods.
The programme is designed for students with a strong quantitative background, including mathematics, computer science, and engineering, and covers a range of topics, including machine learning, data mining, statistical inference, and data visualisation. Students have the opportunity to work on real-world projects through collaborations with industry partners and gain practical experience through coursework and project work.
Masters in Data Science FAQ
Study Data Science in the UK
Apply to the top five universities for data science in the UK by booking your free consultation with SI-UK India today.