UK Universities are now offering degree courses in air transport management with commercial pilot training (CPT) and private pilot training (PPT). These degrees have become hugely popular with forecasts of a spur in international demand for commercial pilots in the coming years.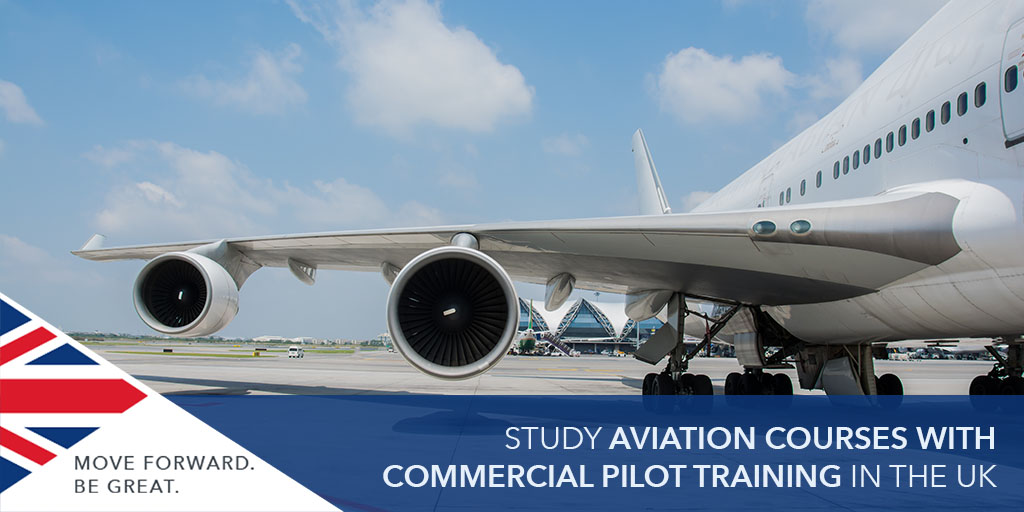 Aviation with Commercial Pilot Training Modules
Some UK universities typically offer 3 year graduate courses while others offer 4 year with one sandwich year for professional training experience. Course modules involve practical and theoretical training in fundamentals of aviation including flying hours to provide students with a private or commercial pilot licence. Modules include global aviation, airport operations, meteorology, airline and sustainability management etc.
Upon completion, students acquire an honours degree in aviation along with a frozen ATPL (Airline Transport Pilot Licence) which is an accreditation allowing you to work as a Pilot in Command (PIC). You can drop 'frozen' from your licence after gaining the required flying experience of 1500 hours in total.
Career Prospects
Many international airlines in the US, Asia and Far East mandate commercial pilots to hold undergraduate degrees in air transport management in addition to ATPL. Pilots with undergraduate aviation degrees are also better positioned for roles in airline management and across a range of occupations within the airline industry.
Commercial Pilot Training Undergraduate Courses in UK
Most universities in UK offer aviation degrees with commercial pilot training and fATPL only for home and EU students like Kingston University and University of West London. International students from outside the EU can apply for such courses at Buck New University.
Buck New University
Buckinghamshire New University offers a unique 3-year undergraduate course- BSc (Hons) Air Transport with commercial pilot training. It is one of the few universities in the UK to have a FNPT II Flight Stimulator to help students in flight training during their final year. Along with the degree, you also get a Frozen ATPL within 3 years at a comparably lower cost than when applying to a pilot training academy separately. This is the only university in the UK offering commercial pilot training degree courses to international students from outside the EU.
Course Fees:
Full-Time Home and EU - £9,250 per year
Full-Time International - £10,500 per year
Additional Fee for ATPL - £80,000
Course Duration: 3 Year Full Time
Flying Training: Yes
Entry Requirements: 96-112 UCAS points, IELTS- 6.0 overall not less than 5.5 in each element.
Study Aviation with Commercial Pilot Training in UK
Apply to UK universities with SI-UK's specialist application service to embark on a journey of being a licenced commercial pilot with a graduate degree in Aviation. Arrange a free consultation today to know more.