A new 'International Education Strategy' introduced by the British Government is expected to improve the post study work visa regime for international students in the UK. In accordance with the latest strategy, the UK aims to increase the number of international students from 460,000 to 600,000 by 2030. The government has introduced these fresh immigration changes in order to attract more international students by providing them with better post study work visa options.
What type of post study work options are available to Indians studying undergraduate and postgraduate courses in the UK? Read below to find out.
If you are interested in studying in the UK, arrange a free consultation with SI-UK today to start with your application.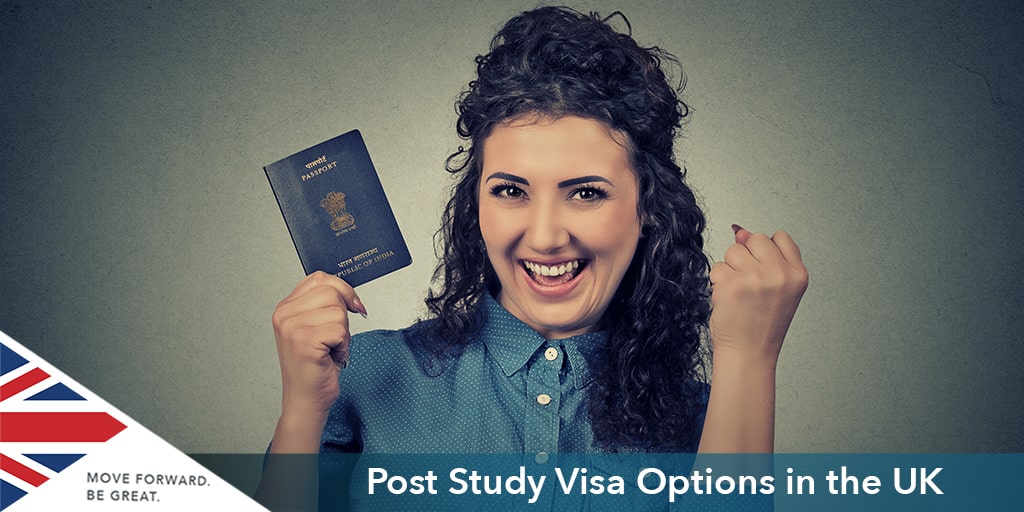 Post Study Work Visa in the UK
The changes will allow masters and undergraduate students to work for six months in the UK after the completion of their course. At present international students are allowed to work for four months after course completion whereas those with pilot study visas are allowed to work for six months.
International doctoral students will get a post study work visa for one year after their degree in the UK.
The new policy will allow international undergraduate and masters students three months in advance to change their study visa to work visa before completing their course.
Students will also have unrestricted access to work during the post study leave period according to the latest immigration policy and and work visa regime.
International students will have two years after graduation to change their UK study visa to UK work visa from outside the UK.
Exemptions have also been rolled out for highly skilled professionals and researchers under the new tier 2 work visa rules. The cap on the number of work visas to be granted each year to researchers and scholars interested in conducting research work in the UK has been removed going forth. have rolled out exemptions for highly qualified professionals from outside the UK.
Withdrawal of the two-year post study work visa in the UK resulted in a decline in the number of international students at UK universities. However, recent changes in the wake of Brexit have resulted in creating a more positive outlook and better post study work options for international students, leading to a significant increase in the popularity of UK as a study abroad destination for Indian students considering the improved career prospects.
Study in the UK
If you are interested in studying in the UK and need help choosing the right course and university, arrange your free consultation with SI-UK today.