Postgraduate degrees in the UK are categorised into 'taught' or 'research' programs.A taught postgraduate programtypically last for 1 year and provides more advanced and intensive study in the subject of your undergraduate degree.
For Indian students, studying a masters in the UK also offers the unique opportunity of pursuing internships and gaining work experience in an international environment. Pursuing a master's with internship in the UKwill prove to be a great investment for their future career as high-end employers look to graduates with international student experience.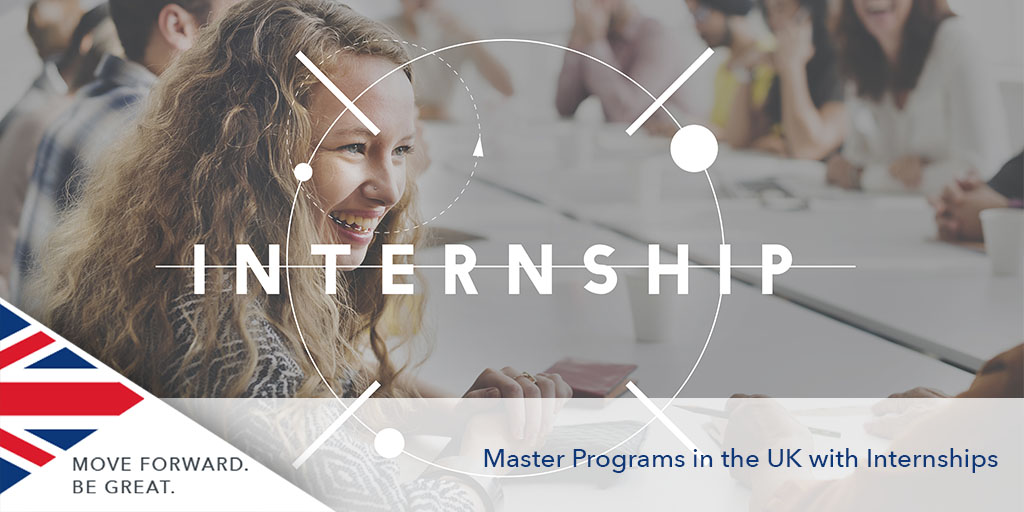 Why is an Internship important?
Gain valuable first-hand exposure in the professional environment
Attend meetings and events and interact with professionals who will help you gain new connections, enhance your personality, confidence and communicative skills
Necessary development ofthe skills, knowledge, and theoretical practice for one's area of expertise
Build a solid resume illustrating relevant international work experience
An opportunity to see if the chosen career path is the right one and helps to make a big difference in the decision making process
An internship can last from a few weeks to a year, depending upon the course, sector, specific role and the employer.
UK Universities offering Master Courses with Internships
Most UK universities pride themselves in building strong relations with prestigious multinational companies. An internship at a world-renowned company can help students gain vital experience, while pursuing their masters and gaining an advantage over other graduates.
UK Universities that are offering master courses with internship are:
Manchester Metropolitan University
University of the West of Scotland
Study Master with Internship in the UK
If you want to study a master course with internship in the UK, arrange your free consultation in India today. Our expert education consultants can help you find the perfect Masters course with internship, helping you get ahead in the international job market.