Choosing to pursue higher education is a significant decision that can shape your future career prospects and personal growth. The United Kingdom has long been a favoured destination for Indian students seeking quality education. However, deciding between studying for a bachelor's (undergraduate) or a master's in the UK can be challenging.
Learn below the key differences between studying a bachelor's or masters in the UK or book a free consultation with SI-UK India today to have any more questions answered on your future.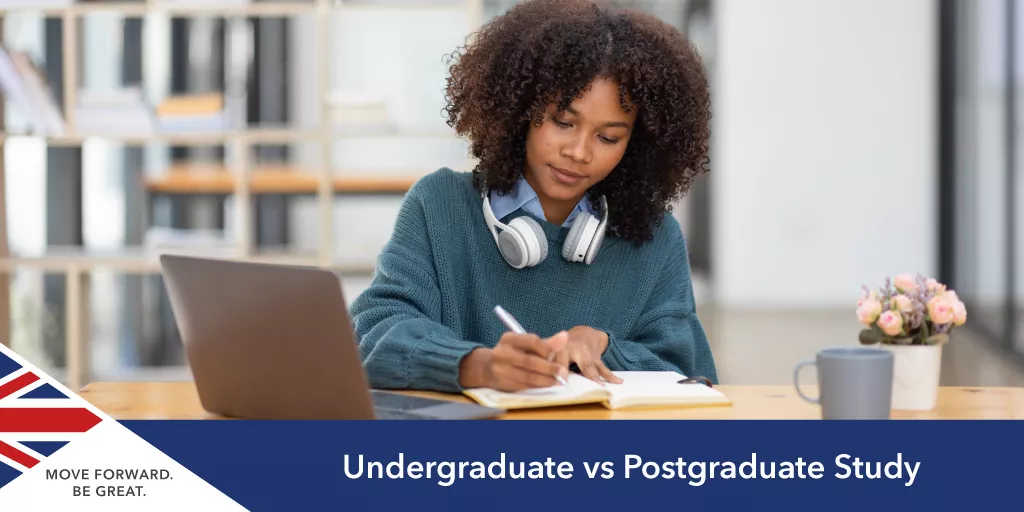 Which is better in the UK – a Master's or Bachelor's?
What is a bachelor's degree?
A bachelor's degree in the UK, also known as an undergraduate degree, is typically a three-year degree (or four years in some cases) that provides students with a broad foundation in their chosen field of study. UG courses encompass various disciplines, such as arts, sciences, engineering, business, and more. Students usually pursue a UG degree immediately after completing their secondary education.
What is a master's degree?
A master's is a postgraduate degree that offers specialised knowledge and skills in a particular field. It is typically a one-year full-time course, though some courses may extend up to two years. Pursuing a master's degree allows students to develop expertise in their chosen discipline and enhance their career prospects.
When is the Right Time to Study Abroad – After 12th or Graduation?
Determining the right time to study abroad depends on various factors and personal circumstances.
Course Duration
UG courses usually span three years, while PG courses are shorter, typically lasting for one year. If you prefer a shorter academic commitment, a PG degree might be more suitable. However, if you wish to delve deeper into your chosen subject and have the time and resources for a more comprehensive education, a UG degree might be the right choice.
Research and Career Opportunities
Studying Masters in the UK provides excellent opportunities for research and specialisation. Master's programmes often involve intensive research projects, dissertations, and collaborations with leading academics. This exposure can significantly enhance your expertise and employability in your field. On the other hand, UG courses offer a broader overview of a subject, allowing you to explore various avenues before deciding on a specific career path.
Resources and Opportunities
UK universities for masters are renowned for their exceptional resources, libraries, and facilities. As a PG student, you can benefit from these state-of-the-art resources and engage in cutting-edge research. UG students, however, also have access to a wide range of resources, but the focus is more on foundational knowledge and skill-building.
Study UG or PG in the UK
Choosing between a UG or PG course in the UK depends on your academic goals, career aspirations, and personal preferences. Consider the duration, research opportunities, and resources available at each level to make an informed decision. Whether you choose to pursue a UG or PG degree in the UK, the country's prestigious universities and quality education will undoubtedly provide a solid foundation for your future success. To learn more, contact SI-UK today.
UG vs PG FAQ
Why choose the UK for postgraduate study?
The UK is home to several top universities offering world-class education. Pursuing a postgraduate degree in the UK provides you with access to renowned faculty, excellent research opportunities, and a diverse student community. The UK's strong reputation in various fields, coupled with its rich cultural heritage, makes it an attractive destination for postgraduate study.
Which course is best to study in the UK?
The best course to study at UK universities for a master's depends on your interests, career aspirations, and academic background. UK universities offer a vast array of master's courses across disciplines such as business, engineering, arts, sciences, and more. It is essential to research and identify a course that aligns with your passion and future goals.
What level is UG in the UK?
UG stands for undergraduate in the UK. It refers to the first level of academic study after secondary education, leading to a bachelor's degree.
What are UG courses in UK universities?
UG courses in UK universities encompass a wide range of disciplines and majors. Some popular UG courses include Bachelor of Arts (BA), Bachelor of Science (BSc), Bachelor of Engineering (BEng), Bachelor of Business Administration (BBA), and many more.