Since 1826, University College London has maintained a global reputation for providing the best teaching, research and student experience.
Graduate programmes at UCL are designed to equip you with highly demanded skills among new-generation employers. As one of the top-ranked universities globally, University College London provides a dynamic and challenging environment for all its students to grow.
SI-UK is the sole agency officially appointed by University College London to support postgraduate UCL applications globally. You can begin yours now by arranging a free consultation with SI-UK India today. Feel free to reach us with any questions.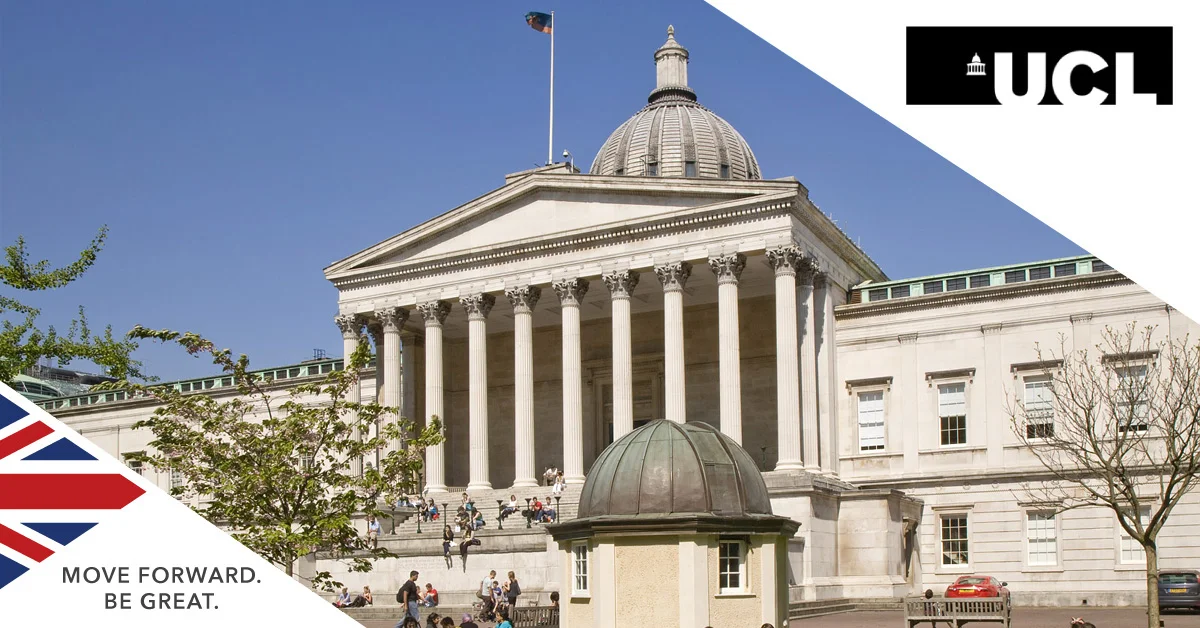 Five Reasons to Study a UCL Graduate Programme
1. Wide variety of Taught Courses and Research Programmes
At UCL, you can choose from over 500 postgraduate courses (MA, MSc, MRes) and nearly 150 research programmes (MPhil, PhD, Doctorate). According to the QS World University Rankings by Subject, IOE, UCL's Faculty of Education and Society has been ranked number 1 in the world for the ninth consecutive year in 2023.
2. Research Strength and Impact
UCL ranks 2nd in the UK for Research Strength following the last Research Excellence Framework(REF) in 2021. As a research-intensive university, University College London is renowned for the relevance of an interdisciplinary approach.
Highlights from the REF 2021 included:
UCL maintains their position as the top in the UK for research power in the main panels of medicine, health and life sciences and social sciences.
A total of 3,432 UCL academics submitted to this REF process.
93% of the research by UCL was graded world leading and internationally excellent by the same framework
The research by UCL received a 'grade point average' of 3.50 (out of 4) –better than 3.22 in 2014.
UCL remains at the top in research power only after Oxford, which is 1st, and before Cambridge (at the 3rd position).
3. Industry Partnerships and Employability
UCL graduates have a better chance of getting better future opportunities and excellent job prospects than those of other prominent universities in the world. UCL has long-established partnerships with relevant leading industries, government organisations, and other professions to ensure this. This contributes to UCL graduates' outstanding employability prospects. University College London records an excellent employment rate of 92%.
Other than this, UCL has a Talent Bank, which is run by UCL Careers. The motive of this group is to put students in touch with actively recruiting employers looking for students suitable for internships or graduate roles. UCL Careers also offers to coach for the application and interview process.
UCL has some ongoing popular links with industries like Arup, Cisco, BBC, EU, CERN, NASA, UK Parliament, UN, Dyson, British Museum, Eisai, Microsoft and Intel.
4. Flexible Study Options
International students studying a UCL graduate programme can pursue their programmes in one of the four ways. The University has categorised these types as follows:
Programmes marked as full-time study are generally completed in one year (for Master's programmes), nine months (for Postgraduate Diploma programmes) or approximately four months (for Postgraduate Certificate programmes). Similarly, programmes marked as part-time study are generally completed in two years (i.e. double the length of the corresponding full-time programme), with the student enrolled on all modules and attending lectures and seminars on-site at UCL.
An increasing number of programmes at UCL are offered full-time or part-time via distance learning. Programmes marked as modular/flexible study can take up to five years maximum, with the students generally attending lectures and seminars on-site at UCL. These students are encouraged to interact via online study groups and forums. Students are usually assigned a personal tutor and are advised to keep in touch via regular contact sessions.
5. Life in London
London is one of the most exciting cities in the world for its beautiful art, architecture, culture and sports. University College London is at the capital's heart, and studying here surely brings many advantages like a great quality of life, increased employability and excellent scope for your career. When you study at UCL, you become a part of one of the most dynamic and diverse cities in the world.
Your UCL Graduate Application
SI-UK is the sole agency officially appointed by University College London to support postgraduate applications globally. Begin yours by arranging a free consultation with SI-UK India today.