Nursing universities in the UK are passionate about ensuring the delivery of a high quality, bespoke experience, which is specifically designed to meet the needs of international nursing and healthcare students.
By studying nursing in London, you will benefit from innovative courses which are respected worldwide. London universities have an excellent international reputation with regards to practice-based research and the input of researchers and academics who are experts in their field will be hugely beneficial to your future.
Learn more about nursing programmes in London below and begin your application by arranging a free consultation with SI-UK India today.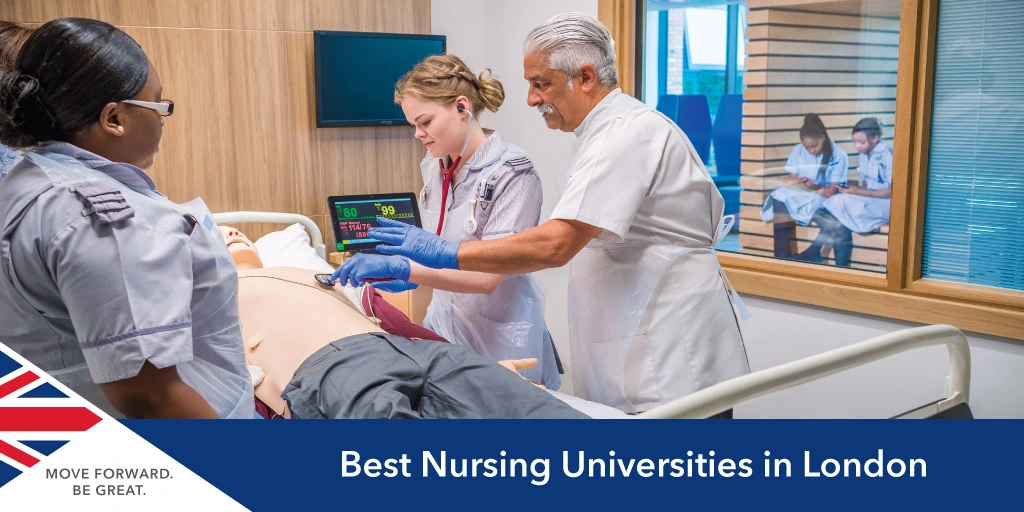 Best Five Nursing Courses in London
1. Kingston University
Kingston University offers two nursing programmes at both undergraduate and postgraduate level. The BSc (Hons) Adult Nursing is a three-year course focusing on giving students fundamental knowledge and understanding of complex health care needs, effective quality care, and therapeutic interventions in nursing.
The two-year MSc Adult Nursing postgraduate programme is dedicated to the all-around development of graduates as adult nurses. During the course, students will be trained by Kingston's excellent academic team that comprises industry professionals from various backgrounds.
2. Middlesex University
London's Middlesex University has made quite a name as one of the best nursing schools in the UK, thanks to its huge support for research and development in the field. In addition, MU's programmes focus on developing students' skills in communication, care, and compassion, demonstrating how they can make a difference in others' lives. The BSc (Hons) Nursing at Middlesex is based in the institute's modern facilities at StoneX Stadium with some of the most advanced equipment available.
The masters-level nursing course, MSc Nursing Studies is an innovative programme and enables students to demonstrate mastery of relevant skills and knowledge.
3. University of West London
The BNursing (Hons) degree at the University of West London aims to give graduates the skills and experience needed to care for adults in various healthcare environments. Thousands of postgraduate degree aspirants apply for its masters-level programme PgDip Nursing (Adult) every year. Both courses are designed by amalgamating theoretical and practical training, ensuring students' complete understanding of nursing practice, sciences underpinning evidence-based nursing practice, and leading and managing nursing care.
4. University of Surrey
The University of Surrey offers one of the UK's most popular nursing courses, the Nursing Studies (Registered Nurse Adult Nursing) BSc (Hons). Students spend half of their training in clinical placements where they will hone their skills under the supervision of qualified practitioners. After graduating, students will have the academic requirements needed to register with the UK's Nursing and Midwifery Council. In addition, the university's deep industry connection ensures excellent placements for its graduates.
5. University of Greenwich
The University of Greenwich's Masters in Nursing and BSc (Hons) Adult Nursing are among the most sought-after programmes in the UK. Students get quality training along with strong tutor support to flourish in their professional life. The course curricula include some important subjects, including medicines management, foundations of nursing practice, Pathophysiology: Illness and its impact on individuals, and advancing adult nursing practice.
Study Nursing Courses in the UK
Are you considering studying a nursing degree in London? Arrange a free consultation with SI-UK India to get all your questions answered regarding nursing university selection and career opportunities in the field.