Though earning a lot of money can never be the mark of a successful career, it can help inspire you to greater success, innovation and living conditions.
A UK bachelor's degree can be considered an investment in your future, and the right Major can have a big impact on your future salary. A new study by Payscale.com has revealed the top-earning majors, and we are taking a closer look at them below.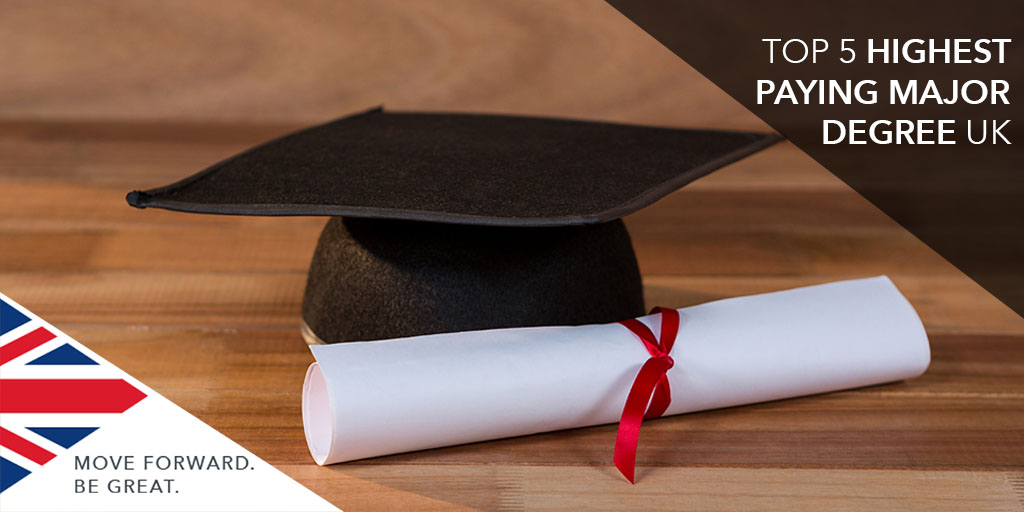 Five highest paying Majors
Marine Engineering
Because of a lack of skilled workers in this specialised profession which focuses on the design and operation of merchant and navy ships, as well as oil rigs, salaries are continuing to rise.
Early Career Pay: $73,900
Mid-career pay: $123,200
Chemical Engineering
Chemical Engineers research and develop raw materials into different products which impact on our lives in different ways. Once graduated, chemical engineers will design, develop, test and submit a wide range of products. All types of engineer are in demand, but the chemical is a unique area of work.
Early Career Pay: $70,300
Mid-career pay: $124,500
Nuclear Engineering
Nuclear Engineers used to derive benefits from nuclear energy and radiation with help of research and developed processes, instruments and systems. Several factors affect their salary such as a widening skill gap, as well as a lack of people entering the field. A predicted upswing in the need for skills nuclear engineers is expected in the future.
Early Career Pay: $69,000
Mid-career pay: $127,500
Actuarial Science & Mathematics
Due to the shortage of qualified actuaries (those who measure the probability and risk of future events), they are constantly in demand in an ever-changing global landscape. Long term prospects are lucrative as actuaries analyze the financial costs and risk of events using math, statistics and finance theory.
Early Career Pay: $56,400
Mid-career Pay: $131,700
Petroleum engineering
Oil & Gas specialists or Petroleum Engineers are among the best-paid professionals in the world. Booming demand from employers and sky-high salaries are pulling a large number of petroleum engineers into the industry as they benefit from the energy revolution sweeping the world in the last 10 years.
Early Career Pay: $94,600
Mid-career Pay: $175,500
Apply to Study in the UK
If you wish to apply to any of the above courses at a UK university, arrange a free consultation at SI-UK today.