It is not surprising that would-be-fashion-designers from all over the world are flocking to UK's best fashion designing institutes. These innovative, prestigious, dynamic fashion schools in the UK outperform US and Italy in terms of global influence, quality teaching, affordability, selectivity and student satisfaction with resources and future prospects.
These top five UK fashion schools ensure that their students are educated in business, marketing, and styling, as well as practical skills, which are needed to succeed.
Learn more about the best UK fashion design universities (Guardian University Guide 2023) and book a free consultation with SI-UK India today.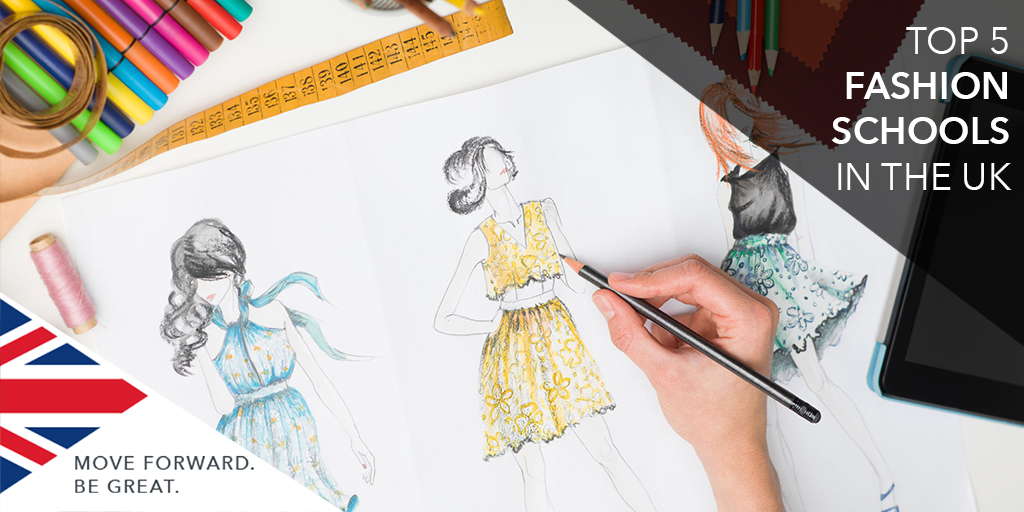 Best Fashion Designing Institutes in the UK
1. Loughborough University
Loughborough University is one of the world's leading centres for art and design, with its fashion programmes ranked the best in the UK by the 2023 Guardian University Guide. The Fashion Design and Technology BA (Hons) with students benefitting from state-of-the-art equipment to investigate textiles and garment manufacturing processes.
Each year Loughborough welcomes many students who study leading courses in Art and Design, Business and Economics, Engineering, Media and Communication, Entrepreneurship and Sports Business.
2. Kingston University London
Awarded with Creative Skillset Tick, Kingston University London is recognised worldwide for contributing to the fashion world. Students get the chance to work with established global companies, learning first-hand experience working in a real-life scenario.
The university focuses on using cutting-edge technology, expert faculty and graduate prospects emphasising evolution and radical change in fashion design influenced by cultural, social and historical changes.
3. Bucks New University
The BA (Hons) Fashion Design degree course at the Bucks New University has an outstanding reputation for teaching and developing highly talented and original graduates. Each class has its own dedicated studio, equipped with individual design spaces. Many fashion design students at Bucks New University also complete placements and internships with leading fashion companies.
4. University of Central Lancashire
The University of Central Lancashire BA (Hons) Textile Design programme provides real-life training and experience while students study the foundations of textile design. Students will study many techniques that will help them understand every aspect of designing and make them industry ready.
The University work closely with the international fashion industry to enable students to undertake unparalleled internships with the world's leading fashion companies, including Alexander McQueen, Tom Ford and Marc Jacobs.
5. University of Edinburgh
The University of Edinburgh is a leading global provider of fashion education at undergraduate and postgraduate level, offering short courses, study abroad courses and integrated masters.
Fashion students at Edinburgh enjoy excellent relationships with various household-name fashion brands, and students work with these companies year after year.
Study Fashion in the UK
Want to study at one of the UK's top fashion schools? Visit SI-UK India for a free consultation where we can review your academic history and see if you can apply to top UK fashion schools.