The Times Higher Education World University Rankings assess university performance on a global scale and provide students with a detailed analysis of more than 1,500 universities across 93 countries. THE's rich data is an important and coveted resource for students worldwide, helping them choose which higher education institution is the best for them.
The Times Higher Education rankings cover five main areas of an institution's performance: research, teaching, citations, international outlook and industry outcomes, and these are measured based on 13 performance indicators, including reputation survey, research income, academic and research staff publications, doctorates awarded, academic student to staff ratio and proportion of international students.
The THE rankings cover all the best institutions in England, Wales, Scotland and Northern Ireland. The University of Oxford tops the rankings for the fifth year in a row followed by the University of Cambridge.
Learn more about which UK universities made it to the top 20 in the THE rankings below or begin your UK study application by arranging a free consultation with SI-UK India today.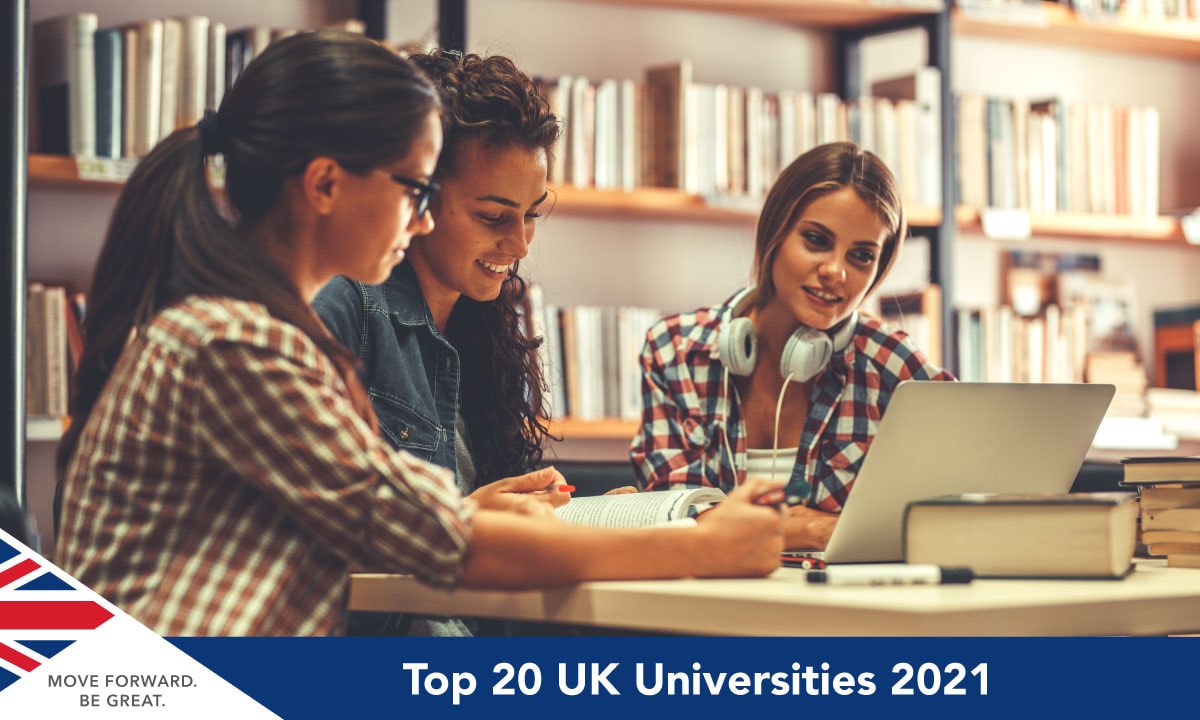 Top 20 Universities in the UK
According to the Times Higher Education rankings 2021, three of London's universities form the top five after the University of Oxford and the University of Cambridge - Imperial College London, University College London and London School of Economics and Political Science - whilst the best university in Wales is Cardiff University, and the best university in Scotland the University of Edinburgh. In Northern Ireland, the best university, according to the rankings is Queen's University Belfast.
The top 20 UK institutions are listed below, with their global ranking mentioned within brackets.
Study in the UK
If you are interested in applying to one of these top ranking UK universities for the January or September intake, arrange a free consultation online or at one of our offices near you today.