Tuition fees vary in the UK depending on the study level, subject and university selected. Tuition fees for subjects such as Medicine, Engineering and IT are higher than for other subjects. The overall cost of studying in the UK is also affected by accommodation costs and living expenses, which differ between bigger cities such as London and Manchester.
Below we have compiled ten fantastic UK universities that offer affordable course fees for undergraduate, postgraduate and MBA programmes. Learn more about each UK university and begin your UK study journey by arranging a free consultation with SI-UK India today.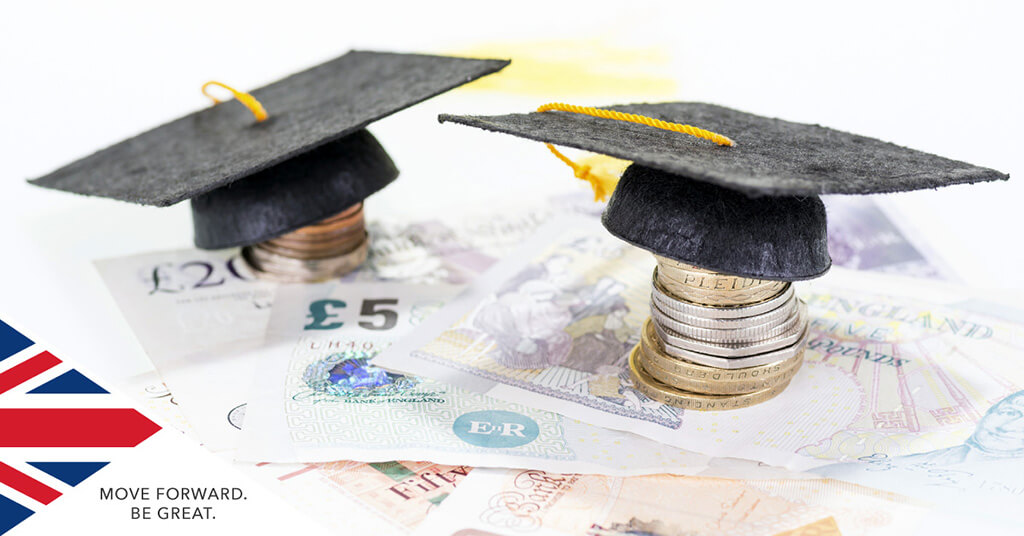 Ten Affordable Universities in the UK
Staffordshire University is located across two campuses in the towns of Stoke-on-Trent and Stafford and was established in 1992, with around 12,000 students currently enrolled. The University offers a wide variety of two-year 'fast track' degrees in subjects such as Business, Law and Computer Science.
UG Fees: £16,750
PG Fees: £15,000
MBA Fees: £16,750
Teesside University was awarded full university status in 1992 and is situated in Middlesbrough in northeast England. Over 30,000 full and part-time students are currently enrolled, and it was the first modern university to win a Times Higher Education Award. Since 1992, it has won nine National Teaching Fellowships for excellence in teaching quality. Teesside University was awarded The Queen's Anniversary Prize in 2013 for outstanding enterprise and business engagement work.
UG Fees: £15,000
PG Fees: £15,000
MBA Fees: £14,300
Leeds Trinity University was founded in 1966 and was awarded full university status in 2012. It is one of only two Catholic universities in the UK but welcomes students of all faiths and beliefs. The University's traditional strengths are teacher training and theology. Still, recent investment has taken place to develop media studies and journalism degrees, with full studios in a number of areas available for students. 95% of Leeds Trinity students are in work or further education six months after graduating.
UG Fees: £12,000
PG Fees: £11,500-12,500
MBA Fees: £12,500
The University of Cumbria was formed in 2007 and has campuses in Carlisle, Lancaster and Ambleside, all in northwest England around the scenic Lake District. The University also has a specialist teacher-education centre in London, rated as one of the UK's best by Ofsted. The University of Cumbria also has a close relationship with the local creative arts community, which boosts art, design and media programmes.
UG Fees: £13,575
PG Fees: £13,575-16,400
MBA Fees: £15,375
London Metropolitan University is located in the centre of the city of London and is home to 22,000 students from over 100 countries. London Metropolitan has three campuses in Moorgate, Aldgate and Holloway. It comprises four faculties, the Faculty of Business and Law, the Faculty of Life Sciences and Computing, the Faculty of Social Sciences and Humanities and The Cass Faculty of Art, Architecture and Design.
UG Fees: £15,570
PG Fees: £11,700
MBA Fees: £9,300
The University of Bolton was initially founded in 1824 as the Bolton Mechanics institute before going through a number of changes and eventually being given taught degree awarding powers in 1990 and the title the University of Bolton in 2005. Over 11,000 students are currently enrolled.
UG Fees: £12,950
PG Fees: £12,950
MBA Fees: £14,450
The University of Buckingham is the only independent university with a Royal Charter in the United Kingdom. It operates an Oxbridge-style tutorial system and maintains a body of 2,000 students from 90 countries. The University has been leading the UK's National Student Survey for student satisfaction since 2006, with its English, Business, and Law Departments all ranking highly.
UG Fees: £13,656
PG Fees: £15,408-34,000
MBA Fees: £19,224
Coventry University was awarded 'Modern University of the Year' in the Times and Sunday Times University Guide. It was the first in the UK to offer unique degrees such as disaster management and ethical hacking, while forensic chemistry and other specialist skills have made their way onto the course list. The University strongly focuses on future employment, which is encouraged by the Start-Up Cafe, which encourages networking with local businesses.
UG Fees: £16,800-19,850
PG Fees: £11,300-18,250
MBA Fees: £18,500
York St John University descends from two Anglican teacher training colleges, which were founded in York in 1841 (for men) and 1846 (for women). It was awarded university status in 2006 and is located on a single campus in the historic city of York. It currently has around 6,000 students enrolled.
UG Fees: £13,000
PG Fees: £13,000
MBA Fees: £10,800
Mixing contemporary facilities with Grade II listed buildings, Wrexham Glyndwr University is a fantastic place for you to study, learn and live. Your university experience is about much more than just study, which is why the Glyndwr Students' Guild is here to help make it exciting, inspiring and unforgettable.
UG Fees: £11,750
PG Fees: £12,500
MBA Fees: £13,000
Study in the UK
Are you ready to begin your application to study at one of the above UK universities? Arrange a free consultation with SI-UK India today to begin your journey.