TESOL, Teaching English to Speakers of Other Languages, is a specialised master's degree in English language teaching (ELT) that can be pursued by both new and seasoned English Language Teachers, English as a Second Language (ESL) teachers and English as a Foreign Language (EFL) teachers.
TESOL is one of the most popular courses in English language studies in the UK. Studying an MA in TESOL qualifies you to teach English in both English speaking and non-English speaking countries and opens up a large range of teaching possibilities. ESL teachers worldwide make a good living and ESL teachers with an MA are considered eligible to teach at the university level in most countries. For information on other courses similar to TESOL, see our article on studying CELTA and Delta in the UK.
Read about the career prospects and best universities for studying TESOL in the UK below, or arrange a free consultation to apply with SI-UK today.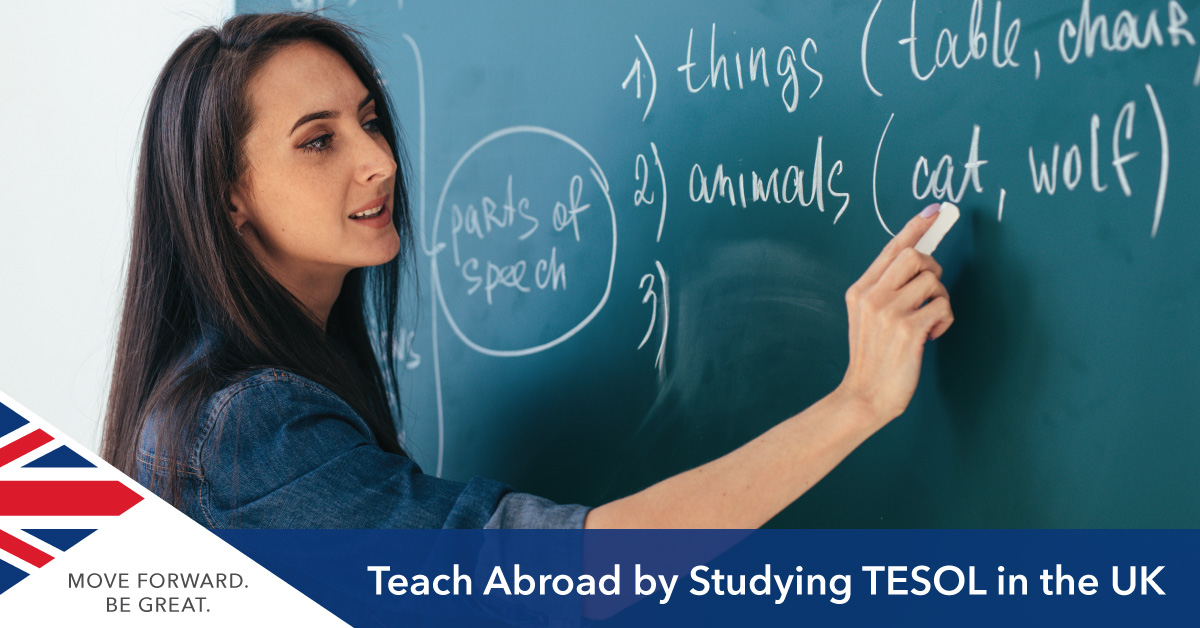 TESOL Career Prospects
ESL teachers make a good living all over the world and studying TESOL opens a large range of teaching possibilities for graduates. TESOL jobs include English teacher at the primary secondary or tertiary level, ESL instructor, academic adviser, TESOL curriculum developer or textbook/materials writer, TESOL trainer, etc. Teaching English online is also a great way to earn money while sitting at home, engage with an international community or gain experience in order to secure a full-time teaching job.
With the new post-study work visa, the chances of getting employed in the UK are better than ever. You can live in the UK and practice teaching in the country for a period of two years post completion of your degree.
You can also look at the best universities for English Literature in the UK.
Best Universities for Studying TESOL in the UK
There are two TESOL MA programme routes at University College London: In-service and Pre-service. While the former is available in both full-time and part-time mode and is meant for enhancing the prospects of practising ESL and EFL teachers, the latter is a one year regular degree meant for those who aren't English language teaching professionals but hope to enter the field.
Oxford offers an MSc in Applied Linguistics for Language Teaching, meant for TESOL professionals. It is a two year, part-time programme offering pedagogic and linguistic knowledge required for English language teaching.
Edinburgh University offers a variety of degree, diploma and certificate programmes in TESOL which are offered in both part-time and full-time mode. The programmes are suitable for both experienced and new teachers and explore language training related research, methodology and curriculum design.
King's TESOL MA programme provides a deep insight into the research, theory, principles and practices of English language teaching and can be joined by both professional and new teachers. Seasoned language teachers looking for further growth can also look at the Applied Linguistics & English Language Teaching MA offered at KCL.
Manchester University's TESOL MA is available in both full-time mode for a year and part-time mode for two years and is meant for professionals with a background in teaching. You can further your expertise and/or choose to specialise in one of the following- Educational Technology, Intercultural Education, Materials and Course Design and Teacher Education.
The flexible MSc TESOL at Bristol is offered in a one-year full-time mode as well as two or three years part-time mode. Meant for TESOL teachers and other professionals in the field, the programme provides a learning context with emphasis on professional practice, theory, policies and research in the field.
Glasgow University offers two TESOL programmes, both of which are available in both full-time as well as part-time mode. The TESOL MSc is meant for people who are new to the field and want to develop a professional understanding of ELT. The TESOL MEd is for TESOL teachers and other professionals who want to further their knowledge and skills in the field by delving into theory, practice and current research.
Birmingham University offers MA TESOL in regular and distance mode. The one year regular course is designed for people with less than a year's experience in the field and aims to equip learners with the right pedagogic knowledge and analytic skills and confidence required to excel. The flexible 2.5 years distance course is for experienced teachers so that they may study while working in their home countries.
Study TESOL in the UK
Make a career out of teaching abroad by studying TESOL in the UK. Book your free consultation with SI-UK India to start your application today.