Summer Schools offer short-term study options to explore UK life and its learning environment, preparing international students for higher education at UK universities. A quality education, a diverse range of courses, high level of industry engagement and the presence of numerous universities, colleges and higher study options has led to a massive influx of international students in the UK.
Summer School courses in the UK last one to five weeks and usually take place during the months of June, July and August. At an introductory level, summer schools help prepare students for entry on to UK university undergraduate courses, whereas at postgraduate level, summer school courses are useful for gaining insights into the latest trends and developments in specialised fields of study.
If you want to apply for a summer school course in the UK or learn more about where and which course to study, book a free consultation with SI-UK. Our UK specialist counsellors will help you choose the right course and university.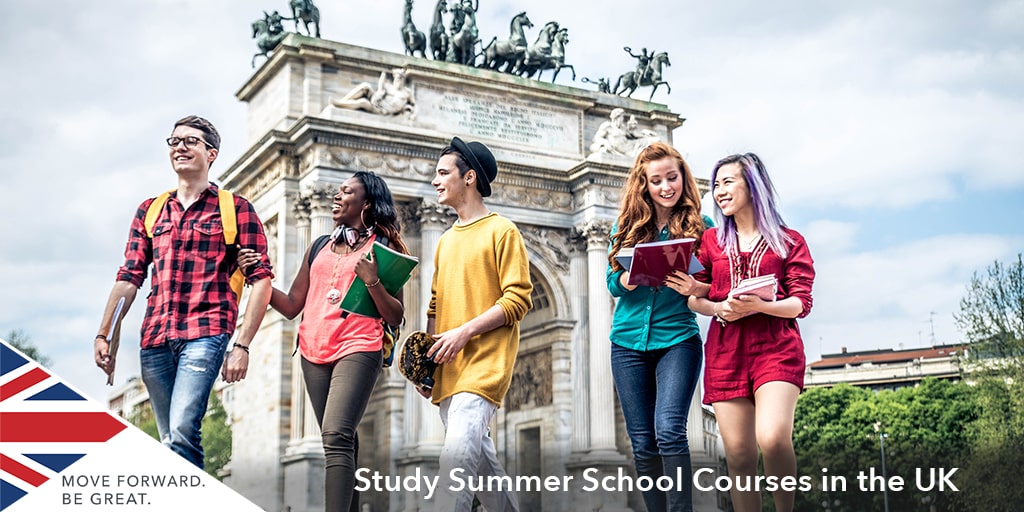 Why study at a Summer School in the UK?
First-hand experience of the learning environment and student culture in the UK
Interact and learn in a global environment with students from different countries of the world in one classroom
Social trips and activities provide a much-needed exposure before taking up full-fledged studies in the UK
Improve English language skills alongside other international students in an English speaking environment
Gain new cultural experiences and learn new things by undertaking trips and visiting famous places and landmarks in the UK
With accommodation and meals provided on campus, first-time students get a safe environment to start their education abroad
On advanced courses, professionals and postgraduate students gain highly specialised skills to stay ahead in their career or current degree programmes
Benefit from small class sizes, lectures from field experts, workshops, seminars and group work activities
Study a Summer School Course in the UK
If you want to learn more about available 2020 summer school courses, arrange a free consultation with SI-UK in Delhi, Mumbai, Bangalore, Chennai, Pune and Coimbatore.