The College of Human and Health Sciences at Swansea University offers a diverse portfolio of undergraduate, postgraduate and research level programmes in Sociology, Social Sciences and Social Policy. Joint honours programmes are also available for students with multi-disciplinary interests such as joint degrees in Criminology and Social Policy, History and Social Policy, Psychology and Sociology etc.
Degrees in sociology open up a wide range of career opportunities in different fields such as education, research, policy development, marketing and advertising, business, public service, ecology and environmental planning, law and paralegal, journalism and much more.
Learn more about why you should consider studying sociology at Swansea University below. Arrange a free consultation with SI-UK India to get help and guidance for applying to the course.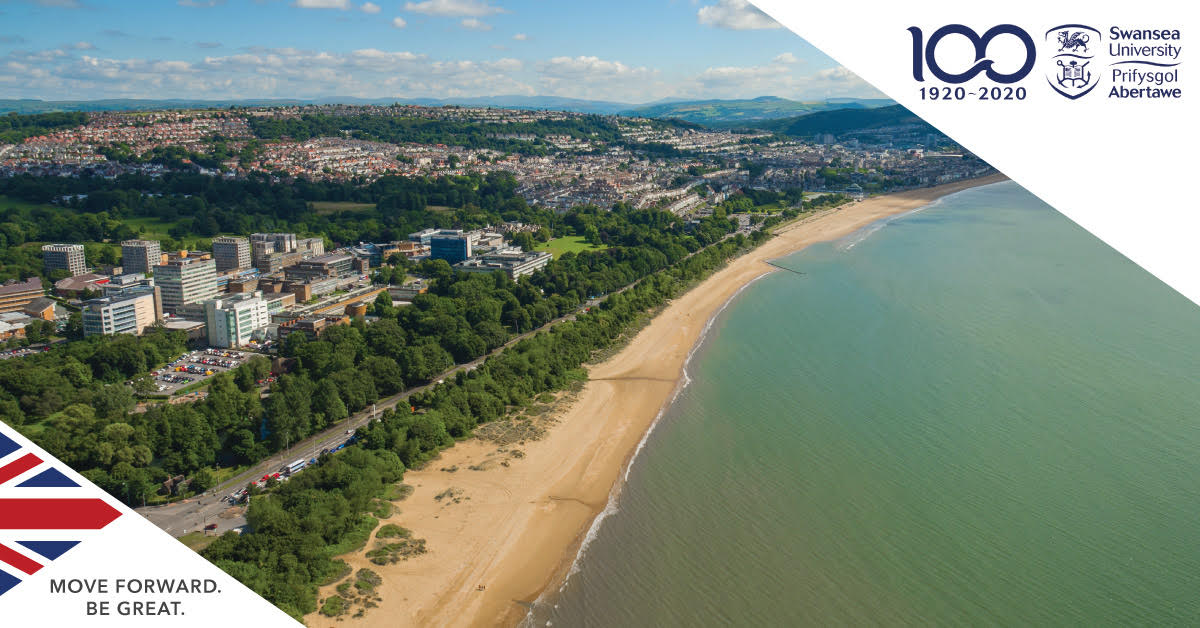 Five Reasons to Study Sociology at Swansea University
1. International Reputation
The Sociology, Social Policy and Social Sciences courses at Swansea University are internationally reputed and recognised for their high quality teaching and great student experience. The Sociology and Social Policy programme is ranked 9th in the UK by the Guardian University Guide 2020 for all Social Policy courses. This programme was also ranked 13th best in the UK by the Times Good University Guide 2019. Furthermore, all Swansea Sociology courses are ranked in top 10 for quality teaching and student experience (NSS 2019).
2. Graduate Prospects, Career and Employability
The Sociology and Social Policy Programmes at Swansea University have great graduate prospects. All of the Sociology Programmes at Swansea are in the UK top 10 for graduate prospects (DLHE 2018) while 100% of Social Policy students were employed in graduate level jobs.
The University provides career and employability support to its students through the Swansea Employability Academy (SEA) which helps students with employability workshops, bespoke career events and fairs. It provides students with career support upto two years after course completion and also provides guidance and advice on postgraduate study and funding in addition to advice on finding internships, jobs, work placement and volunteering opportunities.
3. Flexible Degrees and Specialist Modules
Sociology programmes at Swansea university are highly flexible and offer a wide range of specialist modules to choose from depending on the student's interest, career ambitions and future study plans. The course structure includes lectures, tutorials, workshops, surgeries and guest lectures from internationally recognised experts, academics, policy makers and practitioners.
4. Global Opportunities
Studying Sociology and Social Policy courses at Swansea University provides brilliant study abroad opportunities where students not only have the option to study and work abroad but also benefit from an international summer programme. The University offers 2-6 week long culture and study tours, internships and volunteering programmes globally across destinations such as South Korea, Europe, Canada, Japan, China and Zambia.
5. Great Campus Facilities and Students Life
Swansea University is a thriving community where students enjoy a fantastic social and cultural life with over 150 clubs and societies to associate with. Students can join from a huge range of competitive and noncompetitive sports clubs. The multicultural, dual campuses at Swansea provide a safe, and friendly environment for international students living away from home for the first time. Accommodation is guaranteed to all first year undergraduate and postgraduate students at its largest Singleton Park campus.
Study Sociology at Swansea in the UK
Do you want to study sociology, social sciences and social policy at Swansea University? Arrange a free consultation with SI-UK India to learn more about studying in the UK and get your application started today.