Masters in Criminal Justice and Criminology programmes blend the principles of sociology, legal system, crime, and psychology. A criminology course aims to inculcate in students the various aspects of a criminal mindset and prepare them to prevent crime by understanding the judicial system.
The UK, home to some of the world's top-ranked criminology schools, is a preferred destination for studying MA Criminology programmes. UK universities receive thousands of applications for Masters in Criminology courses each year thanks to world-changing research, state-of-the-art facilities and exceptional links with the sector.
Criminology courses
Learn more about MSc Criminology and MA Criminology courses in the UK below and begin your application by arranging a free consultation with SI-UK India.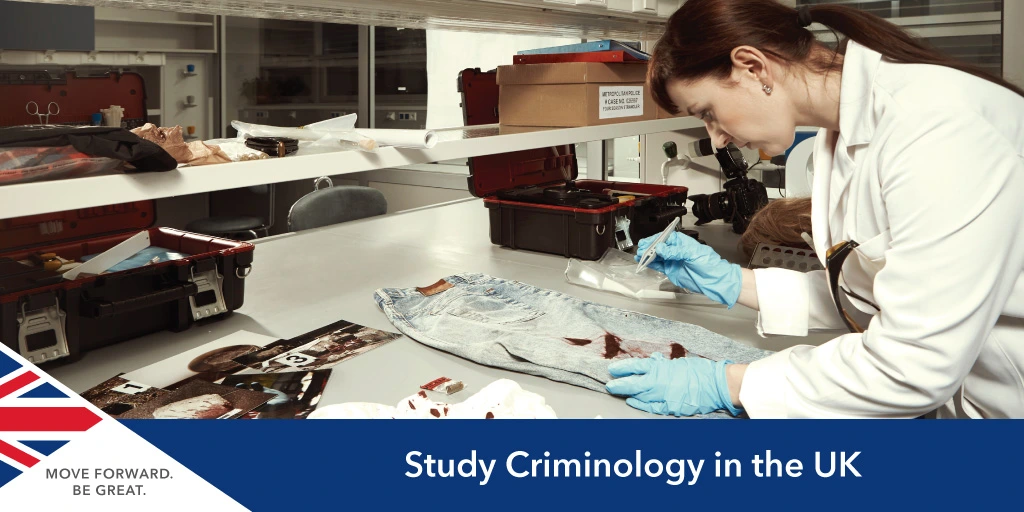 Top Five UK Universities for Masters in Criminology
1. Loughborough University
Loughborough University's Department of Criminology, Sociology and Social Policy offers a master's degree programme in Social Science Research MSc that includes studying crime from a social perspective. The course emphasises a comprehensive understanding of ethnography, which plays a vital role in a criminal's psychology.
2. Durham University
The MSc in Criminology and Criminal Justice at Durham University is one of the most sought-after programmes in the UK and Europe. The one-year full-time programme critically addresses various crime-related issues and the global criminal system. It includes key topics such as gender, violence and abuse.
3. University of Staffordshire
The University of Staffordshire's MSc in Criminology and Criminal Justice is ranked third in the UK. It is a 13-month programme designed by professionals to deepen students' understanding of critical issues about the global criminal system. The highly participative course includes theory, practice, and research methodology.
4. University of Leeds
The Criminal Justice and Criminology MSc at the University of Leeds incorporates key subjects such as theories of crime and justice, international criminal law, human rights law, etc. The 12-month full-time course is within the Centre for Criminal Justice Studies' standards. It helps you develop a critical awareness of criminal laws worldwide and analyse how to deal with them.
5. University of Sheffield
One of the most popular criminology courses in the UK, the MA in International Criminology at the University of Sheffield, provides a global perspective on crime, social issues, violence, and discrimination. The programme helps students understand the root of criminology cultures and criminal mindsets by exploring the issue of crime in several countries. During the course, students analyse crime through the lens of global terrorism, counterterrorism, and wars.
Study Masters in Criminology in the UK
Are you considering studying for a Masters in Criminal Justice and Criminology in the UK? Arrange a free consultation with SI-UK India and get all your queries answered related to MSc criminology programme selection, entry requirements, and scholarship opportunities.