The field of endodontics is constantly growing, keeping pace with the rising number of people suffering from dental problems and the in-demand need for skilled dentists.
By studying endodontics at a UK university, you'll gain crucial skills to manage endodontic cases during their various stages, from initial consultation to taking x-rays at regular visits and providing retentive therapies as required, but it's important to remember how hard all of this is without proper mentoring, guidance or coaching in order give one the best chance of becoming a success within this field.
Learn more about studying endodontic courses in the UK below and start your application by arranging a free consultation with SI-UK India today.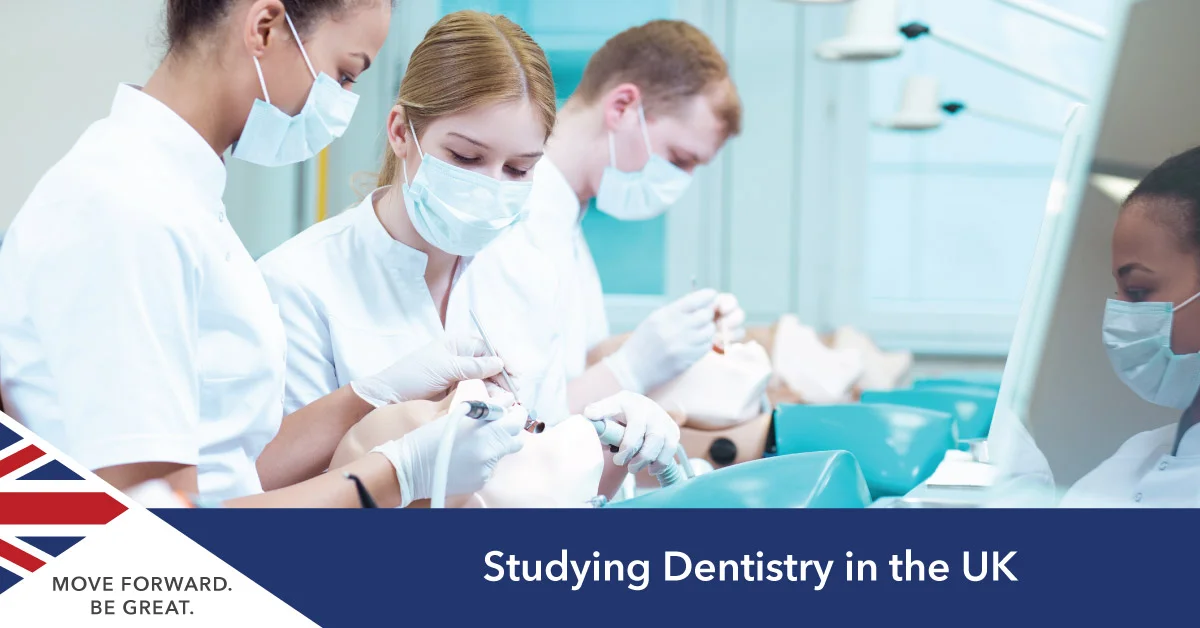 What is an endodontist and what does an endodontist do?
As a form of medical speciality, endodontists are experts in the treatments of your teeth's innermost tissues. The responsibilities of an Endodontist are, but not limited to:
Reviewing patients' medical history and understanding their symptoms and concerns
Replanting missing teeth
Utilising x-ray equipment and dental instruments to determine the patients' cause of oral pain and discomfort
Formulating suitable treatment that is based on the diagnosed dental condition
Providing maintenance and care for previously undergone root canal procedures
Performing endodontic surgery to clean canals that are filled with calcium deposits and treat the damaged root surfaces or the surrounding bones
Performing non-surgical root canal treatment for treating damaged or infected tooth pulp
Performing apicoectomies to treat persistent inflammation
Endodontic Course Entry Requirements in the UK
A recognised undergraduate medical/dental degree from a recognised institution
Employment as a dentist in a dental practice, dental school, hospital, or community dental services environment
IELTS score of 92 with 24/30 in reading and writing and 20/30 in speaking and listening, or
PTE score of 62 overall, with a minimum of 59 in each Communicative Skill
Top UK Universities for Endodontic Courses in the UK
University of Plymouth
The University of Plymouth provides postgraduate degree programmes in Endodontics that are led by a team of consultants and specialists, who regularly attend lectures and surgeries, so you can learn all the relevant information you need to perform surgery at the highest level. Each module consists of hands-on exercises and consultant support time, which allows students to understand how their work is applied in the real world.
University of Glasgow
Through the University of Glasgow's Endodontics courses, you will attend lectures, sometimes in-person and often online, as well as seminars and tutorials. You will learn about clinical procedures via hands-on experience under direct supervision by qualified dentists. Clinical courses include knowledge relating to basic sciences, research science, health science, endodontics and restorative dentistry. There is also a core course of study related to things like the business of dentistry or information ethics and responsibilities.
University of Liverpool
The University of Liverpool offers the DDSc Endodontics programme to students who are already dentists and working professionals in the field of dental medicine. The programme will allow students to gain a higher-level qualification, called a 'Professional Doctorate', which provides advanced clinical training in the field of Endodontics.
Students will also gain an internationally recognised postgraduate qualification by completing this degree. Students who successfully complete this programme will be awarded both a Professional Doctorate (DDSc) in Endodontics and a MEdendo from the Royal College of Surgeons (RCS) of Edinburgh.
Study Endodontic Courses in the UK
Get started with your application for studying Endodontics course in the UK and book a free consultation with SI-UK India today.