London School of Economics and Political Science (LSE), established in 1895, is one of the most highly acclaimed universities in the world.
Founded by Fabian Society members Sidney Webb, Beatrice Webb, Graham Wallas, and George Bernard Shaw, LSE enjoys titanic popularity among students from across the world aspiring to become economists. Situated in the heart of Central London, the London university of economics has more than 11,000 students enrolled, about 70% of whom are from outside the UK (across 155 nationalities), manifesting its commitment to promote a cosmopolitan environment.
Learn more about studying at LSE below and begin your application by arranging a free consultation with SI-UK India today.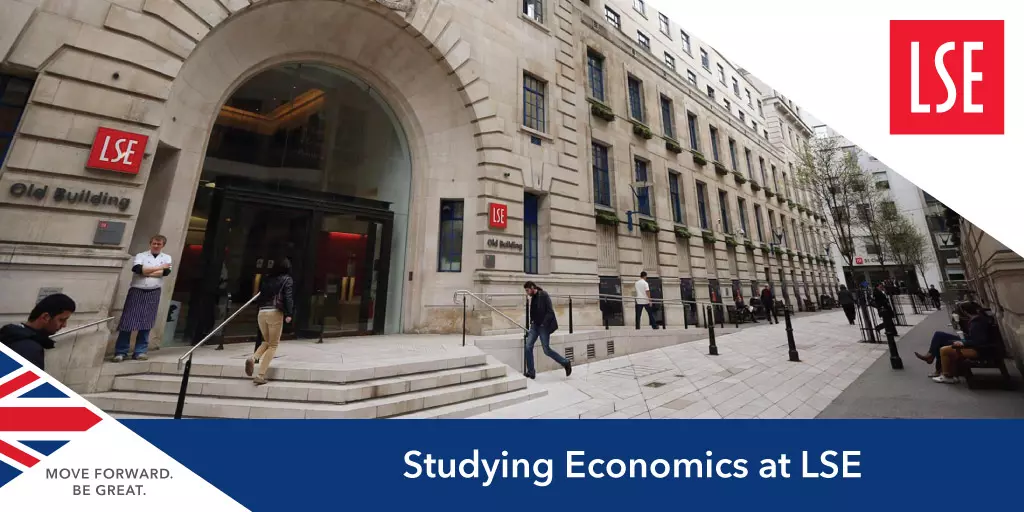 Three Reasons to Choose Economics at LSE
1. International Reputation
The London School of Economics and Political Science is one of the world's most reputed centres of economics education, having ranked 6th in the QS World University Rankings by Subject 2022 for economics and econometrics.
Over the course of its journey of more than 125 years, LSE has produced some of the globe's most renowned economists, including Daron Acemoglu, Carlo Cottarelli, and Kemal Derviş (former minister of economy, Turkey). The London university of economics enjoys an incredible reputation in the international community for having a deep association with the industry and market leaders, making its programmes highly diverse and extensive.
2. Research and Teaching Excellence
LSE has constantly been one step ahead when it comes to teaching methodology and research performance. In the latest Research Excellence Framework (REF 2021), the university accumulated a GPA of 3.53 and retained the number 3 spot, with 58% of its research judged to be world-leading (4*) and 35% in the internationally excellent (3*) category.
LSE London is known for its highly esteemed team of professors consisting of several Nobel laureates, including Amartya Sen, Oliver Hart, and Christopher Pissarides. The University has always believed in amalgamating research procedures with its teaching tactic. 97% of the school's academics are actively engaged in research, making the curriculum interestingly pro-market.
3. Great London Location
There can hardly be a better place to master the subject of economics than London, one of the world's most lucrative business destinations.
The fourth richest city in the world has a nominal GDP of $978.403 billion, higher than most countries. The city produces about one-fourth of the UK's GDP and houses the headquarters of some of the planet's biggest companies, including AON PLC, Barclays, and Shell PLC, ensuring students have internship and job opportunities. Every year, London hosts hundreds of business summits, opening many windows for LSE students to enhance their knowledge and networking.
Study Economics at LSE in the UK
Are you considering studying economics BSc or management of economics courses at LSE, a prominent university of economics in London? Arrange a free consultation with SI-UK India and get all your questions answered regarding programme and university selection.