Clinical Psychology is a branch of psychology that deals with assessing and diagnosing mental ailments, abnormal behaviours, and other similar problems through the practical application of several research methods and findings. It integrates the understanding of social science, clinical knowledge, and human actions.
Clinical psychologists help clients recover from physical, emotional, and behavioural abnormalities by examining their situations through interviews or other methods. A number of clinical psychologists around the world are UK university graduates. UK universities' state-of-the-art infrastructure and modern facilities make them a popular destination for students aspiring to study abroad and get global-standard education.
If you are considering studying a Mphil in Clinical Psychology or a BSc in Clinical Psychology at a UK university, arrange a free consultation with SI-UK India today, and we can help you submit a high quality UCAS application.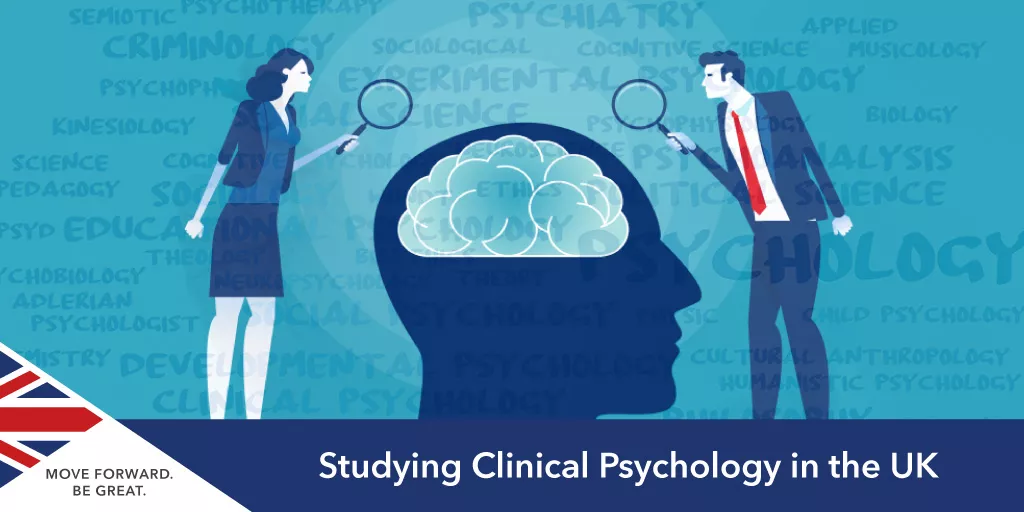 Clinical Psychology Courses in the UK
LSBU's Clinical Psychology course is renowned globally for being highly integrated and detailed, covering critical topics like the psychology of feelings, behavioural psychology, and neuropsychology. Through exploring several research methods, students get acquainted with various psychological approaches and implement them in real-world situations.
The three-year programme offers students a deep understanding of psychological theory by helping them dive into core areas of psychological knowledge. It also introduces you to descriptive and inferential statistics to analyse experimental data.
Course: BSc (Hons) Clinical Psychology
Entry requirements: International Baccalaureate Certificate plus an average of 50-55% in higher secondary school.
International fees: £15,400
The three-year Clinical Psychology bachelor programme at the University of Kent is among the most reputed in the UK, thanks to its research-based curriculum and accreditation by the British Psychological Society (BPS). The course opens various career options in different fields, including marketing, hospitals, and policy making.
In addition to getting acquainted with psychology statistics and society development psychology, students will uncover several facts about the psychology of successful learning and reflective diary. The optional modules include Sex Evolution and Human Nature, Cognition in Action, and Primate Communication.
Entry requirements: International baccalaureate- 32 points overall or 16 points one-year courseat HL with Mathematics 4 at HL or SL
International fees: £21,900
Goldsmiths' innovative MSc in Clinical Psychology & Health Services aims to provide students with extensive knowledge of clinical psychology to make a successful career in the healthcare sector and various other fields as clinical psychologists. The course will equip you with the up-to-date knowledge and skills required for career development.
The compulsory modules of the programme include statistical methods, professional issues in clinical psychology, and understanding and treating psychological disorders. Goldsmiths also offers a doctorate in psychology programme ideal for those who wish to deeper into the field.
Entry requirements: an undergraduate degree of at least upper second-class standard in Psychology or a related subject with a research component
International fees: £18,290
How to become a Clinical Psychologist?
To become a clinical psychologist, you will need to:
Earn an undergraduate degree in psychology or a related field
Complete a master's program in clinical psychology
Obtain supervised experience through an internship or supervised professional practice, which may include working with patients in a clinical setting
Pass a licensure exam in order to practice as a clinical psychologist
Maintain your license by continuing to meet education and training requirements
Study Clinical Psychology in the UK
Are you considering studying for a clinical psychology degree in the UK? Arrange a free consultation with SI-UK India to get all your questions answered about university selection, course curricula, and entry requirements.