Brunel Business School is one of the largest providers of business courses at undergraduate and postgraduate level in the UK. Studying business at Brunel University London means nurturing employability and entrepreneurship. At Brunel you can expect to have an outstanding student experience as you become part of an internationally diverse community and learn within a multicultural environment with a global outlook.
Learn more about studying business at Brunel University London below and if you would like to begin your application, arrange a free consultation with SI-UK India today.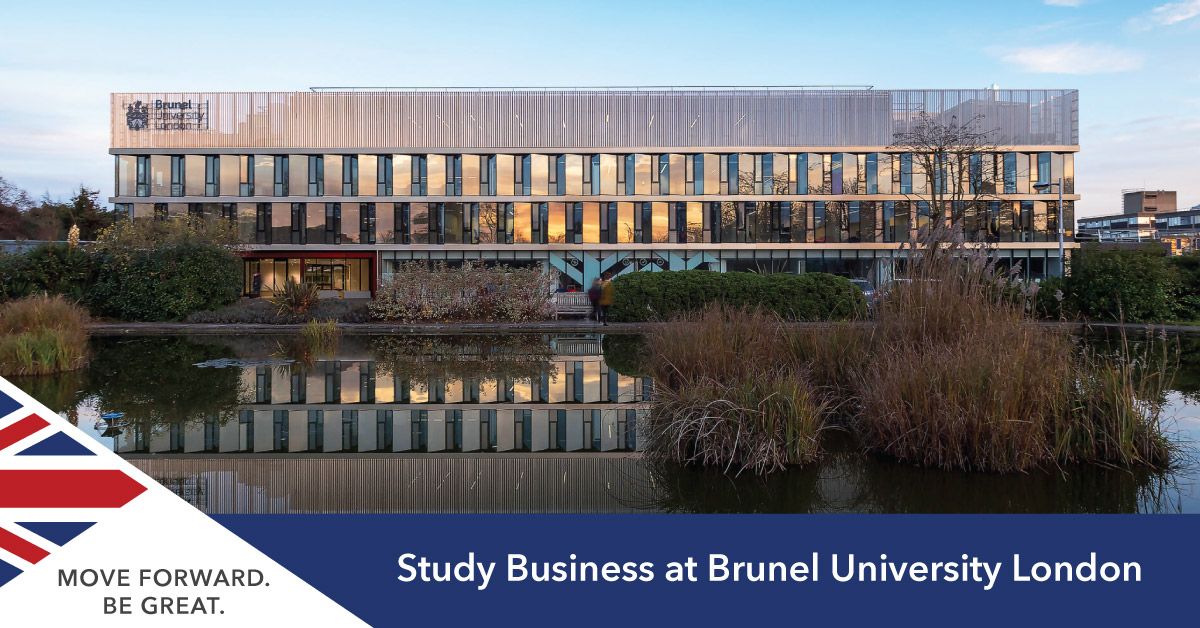 Why Study Business at Brunel?
Professional accreditations and essential employability skills are the main focus of any Brunel business degree
The University offers numerous initiatives such as the Business Life Programme to support the personal and professional development of students
All business programmes at Brunel offer a Placement Year option to gain useful work experience
Brunel Business Programmes are AACSB accredited and the Brunel MBA is fully accredited by AMBA
Brunel Business graduates go on to work for the world's top organisations including Amazon, Barclays, Microsoft, PricewaterhouseCoopers, Capgemini and HSBC
The University has invested over £400 million on campus to offer state-of-the-art facilities and sporting infrastructure
Study business in London, one of the world's most influential financial districts and learn with experts
Studying MBA at Brunel University London
The Brunel MBA
Brunel offers a full-time one-year MBA programme which is an intensive course ideal for those who want to complete their masters in business administration in a short time. It is a highly reputed MBA degree accredited by AMBA and AACSB ensuring quality content and teaching.
MBA at Brunel is a highly competitive and professional course which boasts of a diverse community of students from different professions and industries. It is essentially a post-experience MBA requiring a minimum of three years of work experience at managerial or professional level.
Both January and September intakes are available for the Brunel full-time MBA and international students can also apply for a dedicated MBA scholarship at the Brunel Business School.
Other MBA Programmes at Brunel Business School
Part-time MBA - a two-year MBA course for working professionals with two intakes in September and January
MBA Pathway Courses with specialisation in General Management, Digital Innovation Management and Healthcare Management
September 2021 Start Business Courses at Brunel
Undergraduate Business Courses
Accounting and Business Management BSc
Business and Management BSc
Entrepreneurship and Innovation BSc
Human Resource Management BSc
International Business BSc
Marketing Management BSc
Postgraduate Business Courses
Accounting and Business Management MSc
Business intelligence and Digital Marketing MSc
Artificial Intelligence Strategy MSc
Corporate Brand Management MSc
Management MSc
Marketing MSc
International Business MSc
Human Resource Management MSc
Global Supply Chain Management MSc
Human Resource and Employment Relations MSc
Scholarships at Brunel University London
Full-Time MBA Scholarship of £6,500 awarded as a tuition fee waiver for one year.
Part-Time MBA Scholarship (Corporate/Private sector) worth £9,000 given as tuition fee waiver for a maximum of two years.
Part-Time MBA Scholarship (Public/Government) which awards an £11,000 tuition fee waiver for a maximum of two years.
Study at Brunel University London
Want to learn more about studying business in London at Brunel University Business School? Arrange a free consultation with SI-UK India to discuss your application for September 2021 entry today.
Other Related Articles: