Swansea University Medical School is ranked as the 3rd best medical school in the UK by the Guardian University Guide Subject Ranking 2019. Established in 2001, the Swansea university medical school is one of the fastest growing medical schools in the UK. The school offers a four-year graduate entry medicine degree alongside BSc degree in Applied Medical Sciences, Genetics and Biochemistry. The comprehensive higher degree programmes including masters across medicine, life science, health and chemistry in addition to the pathways to graduate entry medicine are also being offered.
If you want to study medicine in the UK at the Swansea University then arrange a free consultation with SI-UK today. SI-UK is here to help with your application. Avail our Medicine Service to make the best of your application.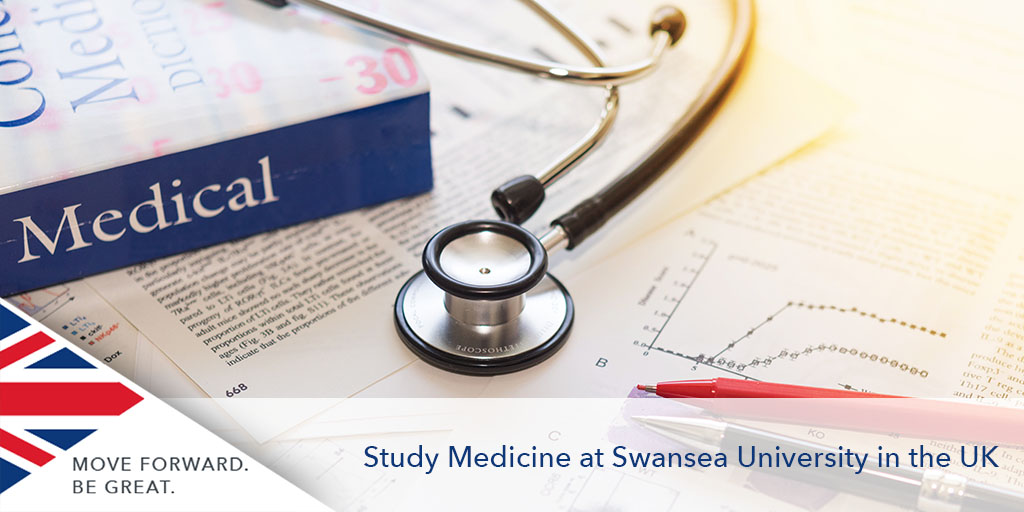 Why Study Medicine at Swansea University Medical School?
Ranked 1st in the UK for research environment and 2nd for overall research quality.
One of the two medical schools in the UK accepting only graduates on to the Medical programme
Graduate Entry Medicine programme is open to graduates of any discipline who meet the entry requirements.
The students and researchers have access to £100 million Institute of Life Science (ILS) with 4 floors of laboratories, an imaging suite and clinical research facility
Working closely with NHS partners at AMBU and Hywel Dda health boards to achieve excellence in teaching, research and clinical services
The school is a central part of ARCH, the regional collaboration for health.
90% of graduates are employed or undertaking further study 6 months after graduation
The school is home to outstanding facilities such as Wales premier life sciences and healthcare research and business incubator, the centre for NanoHealth, the UK National Mass Spectrometry Facility and the Data Science Building in addition to ILS.
Additional teaching centres- Singleton Hospital, Morriston Hospital, Prince Phillip Hospital, Withybush Hospital and Bronglais Hospital located throughout South and West Wales.
UK and world-renowned scientists, clinicians and medical entrepreneurs participate as teachers and supervisors
Small number of students let you know your colleagues, the faculty and medical staff closely
Clinical exposure right from the first few learning weeks that are intense and organised.
Bright chance to involve in lots of medical extracurricular activities, speciality interest groups such as Emergency Medicine or Cardiovascular societies and the opportunity to undertake placement abroad
Excellent location, right next to beach, good city facilities and transport links as well as exceptional sport facilities.
Apply to study Medicine
If you are interested in studying Medicine in the UK, arrange your free consultation today. Don't forget the Medicine Service provides interview practice with a doctor who sits on the admission panel of a UK medical school.