For finance and commerce students, a Master in Finance in the UK can be the right start to their career after a bachelor's degree.
A master's degree in the UK is a one-year course that provides students with insights to the finance sector as well as helps them develop their analytical skills. Completing a master's degree in finance from the UK can help aspiring students secure a job in the leading financial institutions around the world.
Learn more about studying a master's in finance in the UK below and if you have any more questions or would like to begin your application, arrange a free consultation with SI-UK India today.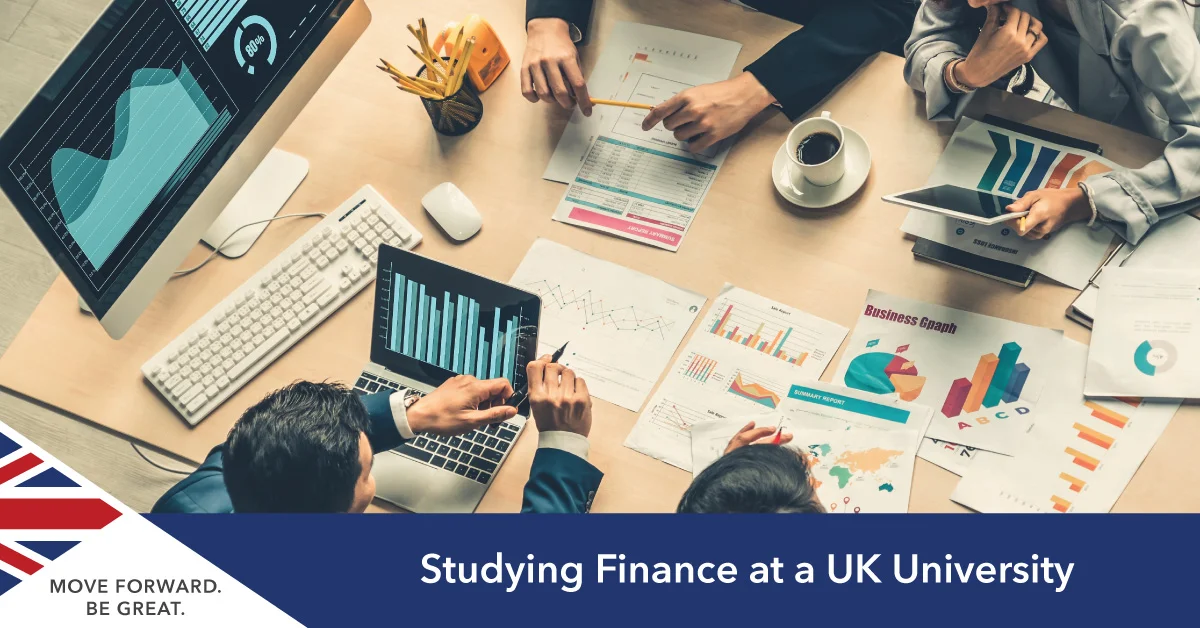 Why choose the UK for a Master's Degree in Finance?
The UK is home to some of the best universities in the world, providing high-quality education and practical exposure to students.
UK degrees are recognised and valued worldwide. A finance degree from a UK university opens the door to global workspace and opportunities.
UK universities offer multiple scholarships that make studying in the UK affordable for all.
While studying in the UK, students can opt for part-time jobs to support their cost of studying in the UK.
Top Universities for Masters in Finance UK
According to the QS World University Rankings by Subject, some of the top universities for studying postgraduate courses in Finance are:
Entry Requirements to Study Masters in Finance
A bachelor's degree in Finance, Mathematics, Science, Economics or Engineering from a recognised university with 60% marks
GMAT score: 650 or GRE score: 320
Minimum IELTS score o 6.0, or TOEFL 100 overall with a minimum score of 22 in other elements
Relevant work experience (not compulsory, but recommended for stronger application)
Top PG Finance Courses in the UK for Indian Students
Postgraduate finance courses in the UK are available as MBA in Finance, MSc Finance, MBA in Banking and Finance and MBA in Financial Management.
- MBA in Finance
An MBA in Finance will help candidates develop their knowledge in strategy, finance, sustainability, corporate governance, and business decision making. An MBA programme will provide students with solid business strategy and financial management knowledge.
The average fee for studying MBA finance in the UK starts from £18,500.
- MSc Finance
An MSc in Finance in the UK is a one-year postgraduate programme where students will learn all the essential aspects of finance at an international level. The course will cover investment and derivatives, mergers and acquisitions, and global markets. The UK's average fee for studying MSc Finance is £32,000.
- MBA in Banking and Finance
An MBA in Banking and Finance course will help students develop their personal skills, finance capabilities, and the knowledge that will help them prepare for an advanced career in banking.
The course will help students to learn about investment firms, banks, and financial institutions that will prepare them to apply strategic thinking to real-world scenarios. The starting fee in the UK for studying MBA in Banking and Finance is around £14,500.
- MBA Financial Management
An MBA financial management degree will provide students with the exposure and expertise they require to steer the financial future of an organisation. The MBA financial management course module trains students in decision making, cost control techniques, and decision-making skills.
The average fee for studying MBA financial management in the UK is around £26,050.
Study Masters in Finance
Want to learn more about studying masters in finance in the UK? Book your free consultation with SI-UK India today and learn everything you need to know about studying for a Master's in Finance.