Law is the third most popular subject area that international students choose to study in the UK, with LLB (undergraduate) and LLM (postgraduate) being offered at almost all universities.
Law degrees in the UK can also be studied as a combination with another subject or foreign language, whilst conversion courses are also available if you decide you want to change the direction of your current education path.
Learn more about LLB in UK for Indian students, as well as LLM, below and if you would like to have your questions answered or begin your application, arrange a free consultation with SI-UK London today.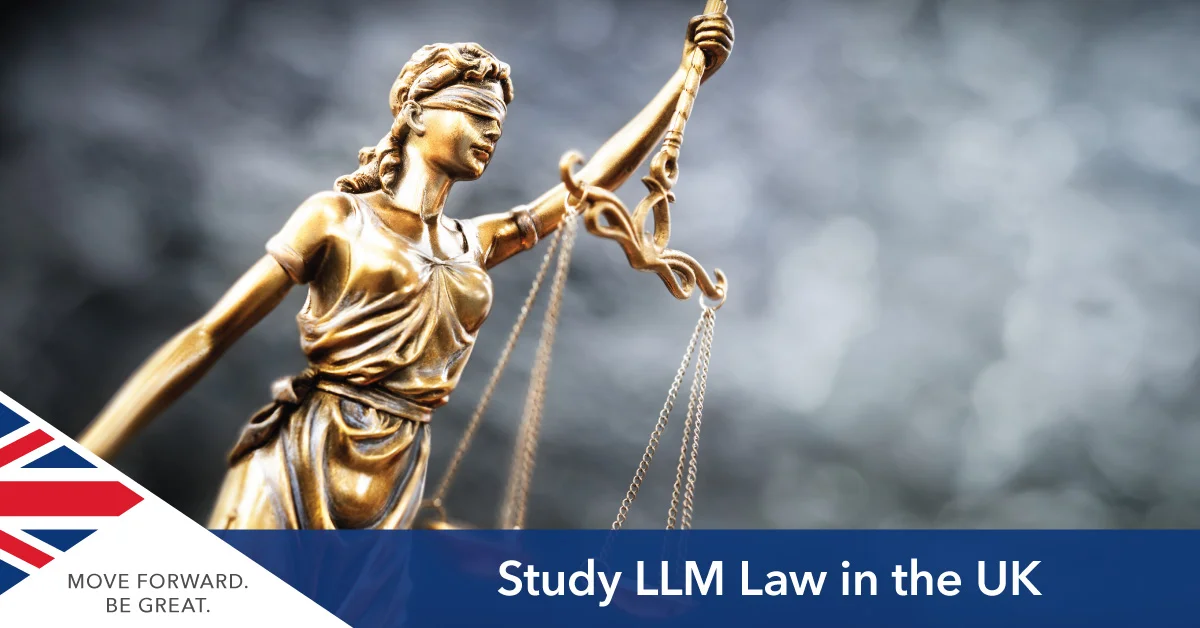 Why Study Law in the UK?
Studying law in the UK has multi-faceted advantages that are mentioned below:
English Law is the prime selector for international business
One-third of the global population have legal system perceived in English Law
Four of the world's top 10 law firms are based in the UK
35 UK Universities providing Law Graduation Degree are recognised by the Bar Council of India allowing Indian students to work and practise as an advocate in India once their undergraduate degree is completed.
What does a Law programme include?
Law programmes offer guidance in law to acquire the knowledge and understanding of the foundation subjects of common law and developing a critical awareness as well as learning of analytical evaluation of the contemporary legal issues. Thus, courses like LLB or LLM in the UK for Indian students can provide unmatched value along with quick completion.
It provides a wealth of knowledge by giving you an insight into the comprehensive legal system in a broad spectrum of social, economic, political, cultural, and international settings.
What will you learn
Learn comprehensive law & legal analysis
Gain experience in the areas of argumentation and negotiation
Practice skills of thinking, analysis and written and verbal presentation of the ideas of arguments
Gain valuable real world experience via mooting and mock courtrooms
Enhance key skills of communication, information literacy, teamwork, interpretation and explanation of complex subject and ability to draft formal documents
Entry requirements
Three A levels along with top grades in English and Maths both
IELTS Requirements: Score no less than 6.5 across all four categories- reading, writing, speaking and listening with an overall of 7.0
You will need to be prepared with other documents as well that include but are not limited to personal statements, education certificates, work experience letters, a letter of reference, etc. Applying to a UK university abroad can be a time consuming task, which is why we offer our expert guidance so that your application is not rejected due to minuscule mistakes at the time of applying.
Job Prospects
Law opens up various options not only in legal profession but also vast range of career opportunities in many other fields. After graduating from Law, you can unearth positions in criminology, journalism, politics, accountancy, police work, human resources, economics, banking, telecommunications, the civil services and many more.
Best Law Colleges in the United Kingdom
Law colleges in London and the UK are ideal for Indian students because of great teaching, excellent facilities and world-changing research. Law colleges in the UK have a reputation not just in the country or region, but all over the globe, making your alumni status worthy and considerate in the job market.
Here are the top 5 law colleges in the UK according to QS World University Rankings 2022:
These universities and many others offer LLB in the UK and specialized LLM degrees too as per your preferred study option. You can choose options such as corporate law, criminal law or human rights law among other sub-segments available in the universities and study law in the UK for an accelerated career growth.
Study Law in the UK
If you are interested in learning more about law courses in the UK for Indian students, arrange a free consultation with SI-UK India today.