Land & Property Management is a comprehensive course that will enable you to understand the issues related to property development & management and urban planning. It covers the entire built and natural environment.
If you are considering a Land & Property Management course to study in the UK then arrange a free consultation with SI-UK today.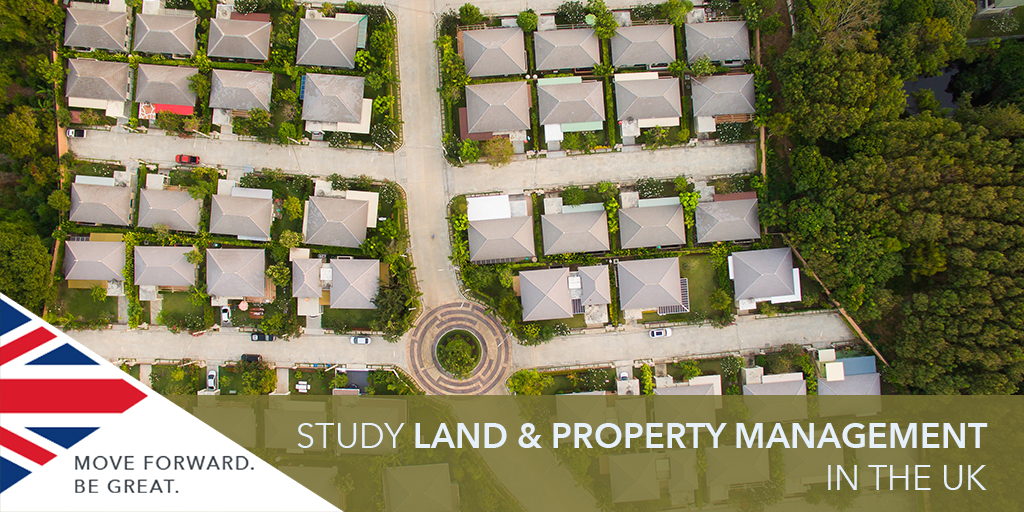 What is Land and Property Management?
Land and Property Management refers to:
Handling issues related to creation, management and enhancement of the world's physical assets
Operation, control and preserving the value of properties
Urban planning while repairing and maintaining the integrity of the buildings
Property valuation, investment, quantity survey and general practice
Courses to Consider
BSc Real Estate
BSc Investment and Finance in Property
BSc Rural Property Management
BSc Real Estate with MSc/Dip Urban Planning & Development
Entry Requirements
International Baccalaureate Requirement: 32-34 points
Typical A-Level Requirement: AAB-ABB with Math, Physics and English
English Language Requirement: IELTS overall 6.5 with 6.0 in each element
Skills Developed
Students will develop problem solving, critical thinking, transferable skills and specific technical skills such as valuation and appraisal of assets. You will be involved in writing reports, team working and making presentations.
Vast Career Opportunities
Graduates are well prepared for a diverse range of roles in property development, management, consultancy, market research, building surveying, investment and property portfolio management.
The median annual wage for property, real estate, and community association managers was $58,670 in May 2017 and projected to grow 10 percent from 2016 to 2026. The Oil & gas Extraction with $142,670 is the top paying industry for this occupation.
Top 10 UK Universities for Land & Property Management
University of Reading
University of Aberdeen
Ulster University
UWE Bristol
Oxford Brookes University
Sheffield Hallam University
Nottingham Trent University
London South Bank University
University of Northumbria
University of Greenwich
Study Land & Property Management in the UK
If you are interested in applying for land & property management course in the UK, arrange your free consultation today. Don't forget the Premium Service will guarantee you at least one offer from a UK university!