In previous decades, Investment Management was much simpler as graduates worked only with cash, bonds and inventory. But in the 21st century and an increasingly global world, portfolios have grown more complex and risky as the profession incorporates real estate, private equity and commodities.
If you have a sharp analytical brain and want to put it into action on a daily basis, then investment management might be the career for you.
Investment Management Application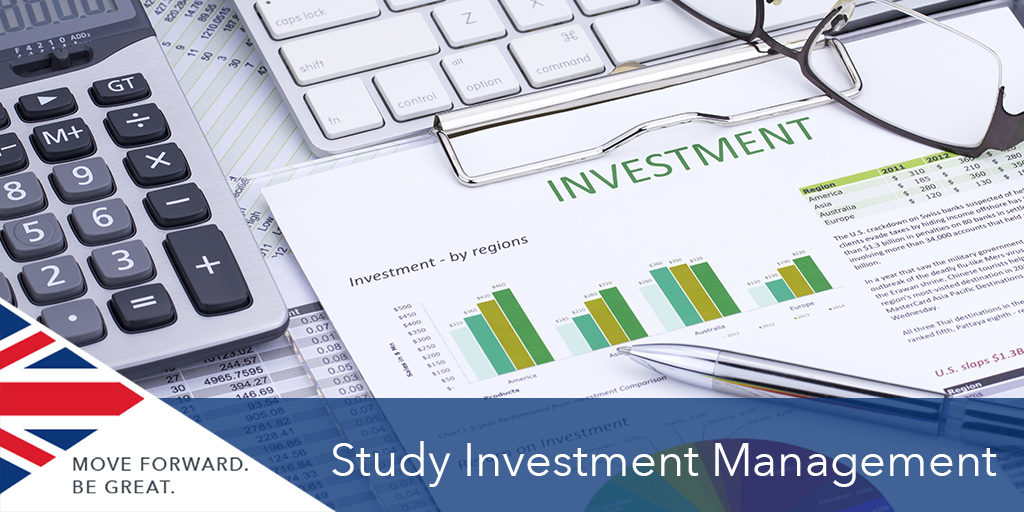 What is Investment Management?
Investment management can be referred to as money or asset management. The investment firms buy and sell securities or assets to achieve a specific investment objective on behalf of investors. The investors can be private investors or pension fund corporations, governments, educational establishments or insurance companies.
Entry Requirement for Investment Management
Typical International Baccalaureate requirements: 35 points.
Typical A-levels requirements: AAA/AAB including quantitative subjects such as Mathematics, Economics or Accounting
Typical IELTS requirements: 6.5 overall, with no lower than 6.5 in writing and 6.0 in other components.
Academic Requirement for Post Graduation: A Bachelors degree (with honours) at 2:1 level or better in Finance, Accounting, Economics, Mathematics, Engineering, Science or Business or an appropriate field of study
Careers in Investment Management
The global investment management industry is estimated to be worth $79 trillion in 2015 (PricewaterhouseCoopers report in 2017) and investment companies than ever need to hire investment managers with exceptional skills to make investments on the behalf of their clients.
The top three jobs include:
Financial Managers(Median Salary $117,990 per year) as per BLS
Risk Managers (Median Salary $80,310 per year) as per BLS
Investment Bankers (Median Salary $71,550 per year) as per BLS
Other related jobs:
Budget Analyst
Insurance Underwriting
Traders
Sales
Best UK Universities to Study Investment Management
King's College London
University of Manchester
University of Bristol
University of Glasgow
Durham University
Queen Mary University of London
University of Exeter
University of Leeds
University of York
University of Nottingham
Apply to Study Investment Management in the UK
If you are interested in a career in investment management then this degree will equip you with the required knowledge and skills? If you want to know more about colleges, scholarships, please visit SI-UK for a free consultation today.