Everybody hopes for a good result, but what if you didn't get the scores you expected? Many universities and schools in the country have not been able to conduct exams due to the coronavirus pandemic and students have been assessed based on previous performances and teacher's assessment resulting in many students not getting the grades they were hoping for.
Many of you who are planning to study in the UK are now worried about not getting the desired grades required for entering a UK university. Well, there is no need to lose hope. There are still plenty of avenues and pathways open for you to enroll onto a UK university course of your choice.
Don't let your low exam score stop you from studying at a top university in the UK? Connect with an SI-UK education consultant today to find a desired UK university course and study in the UK even with low grades. Read more about it below and start applying with SI-UK.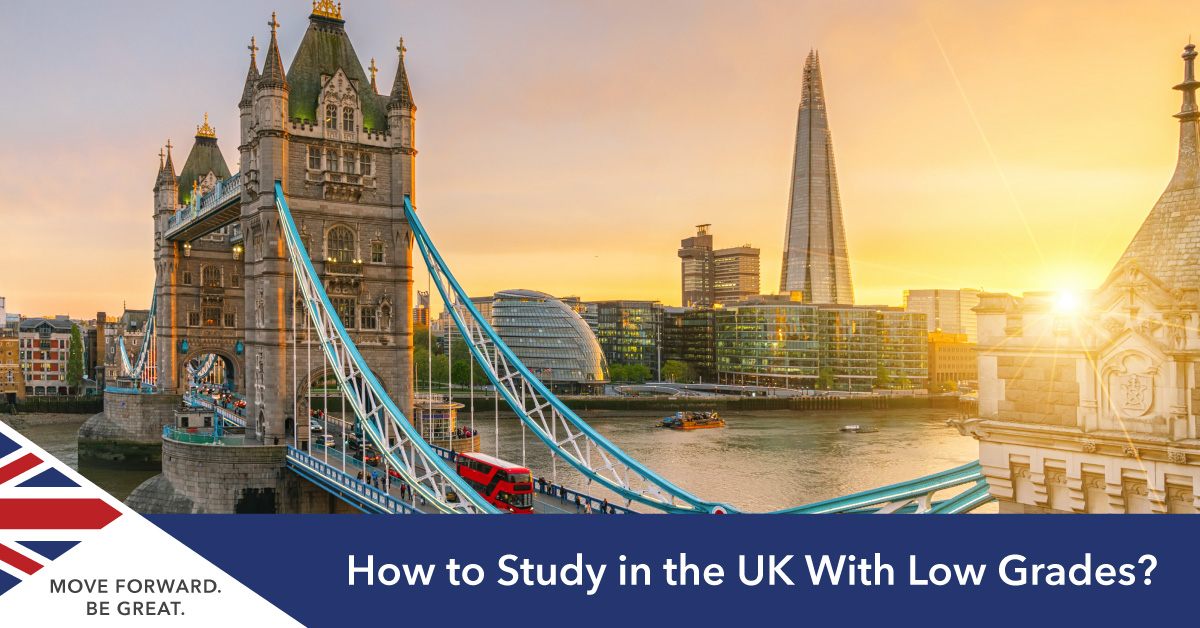 How to study in the UK when your grades are low
Apply through UCAS Clearing
Clearing is a great option for students who missed out on an offer from a UK university. UCAS Clearing is the process through which UK universities fill any remaining places on their courses. Clearing takes place every year between July and October and students who were not able to meet the entry requirements before due to low grades can apply.
2021 UCAS Clearing Application
2021 UCAS Clearing opened on July 5th and you can now start applying for September 2021 entry at UK universities through Clearing.
As universities want to fill any available space on their courses, students may be offered a place on the courses that are still open. Prospective students can search for universities and courses available through Clearing on the UCAS website and also connect with the desired universities directly to find out if their grades are enough to receive an offer under Clearing.
Course Pathways
Applying for foundation and pathway courses is another great option for students looking to enroll on specific UK university courses but unable to do so because of lower grades or for not having the standard grades in relevant subjects.
Foundation courses in the UK are preparatory courses that help international students enrol onto a UK university undergraduate course. They act as a bridge between the current qualifications and the undergraduate course entry requirements for the UK. Foundation is a one-year programme that is designed to plug academic gaps and improve english to prepare students for studying undergraduate courses in the UK.
Foundation course providers guarantee progression onto a desired undergraduate course upon successful completion of the foundation programme. Courses are available to prepare for a wide variety of subjects including business, law, finance, social-science, medicine, pharmacy, engineering, design, arts and humanities.
Pre-Masters or Master's Degree Preparation Courses
Students who do not meet the academic qualifications for a postgraduate course at a UK university can pursue a pre-master's degree before enrolling onto a desired master's programme. A pre-master's programme lasts between ten weeks to twelve months and successfully prepares international students to study postgraduate courses by improving their academic and english language skills greatly.
Students who pass their master's preparation course or pre-master's at the required level and with good attendance, are guaranteed progression to a postgraduate degree at their chosen university in the UK.
Apply for UCAS Clearing 2021
If you wish to study in the UK but have a low exam score or missed out by one grade point you can apply for Clearing at UK universities. The UCAS Clearing process for September 2021 opened on 05 July 2021 and SI-UK India's dedicated Clearing team can help you apply. Arrange your free consultation today.
Other Related Articles: