CELTA and Delta are professional English language teaching (ELT) courses that are accredited by the prestigious University of Cambridge under Cambridge Assessment English.
They are both highly regarded, world-renowned high-quality teacher training programmes. If you are new to teaching and want to start a career in ELT, you may consider studying a CELTA course. On the other hand, if you have some experience in teaching or have an academic background in ELT, you can opt for Delta.
Both courses are challenging, extremely rewarding and will allow you to travel all around the world and teach English to learners of all ages; be it young learners, teenagers or adults.
For information on UK universities offering other courses similar to Delta, see our article on studying TESOL in the UK.
Read about the Cambridge accredited ELT courses below, or book your free consultation with SI-UK India and apply today.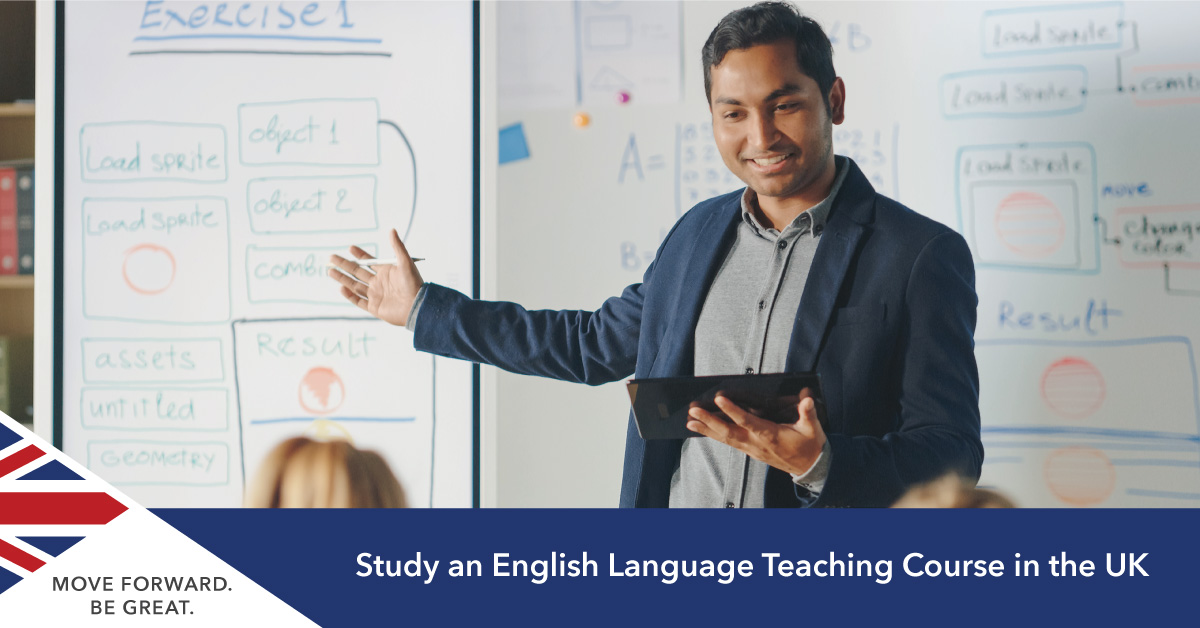 CELTA and DELTA Courses in the UK
CELTA Course
CELTA, or the Certificate in English Language Teaching to Speakers of Other Languages, is the world's most recognised and highly regarded initial English teacher training certification.
You do not need previous experience or knowledge of teaching or ELT to pursue this. A CELTA course is only offered by universities and authorised, well-established teacher training centres in the UK and all over the world and is moderated by the University of Cambridge.
CELTA is usually offered on a full-time five week or a part-time 12-week programme basis. The course is demanding no matter the chosen mode of study and requires additional work outside of formal course time such as preparing satisfactory lessons and completing assignments.
CELTA takeaways include:
Live interaction between students and teachers in the teaching-learning context
Hands-on teaching experience with real students
Development of language skills- listening, speaking, reading and writing
Lesson planning and resources for different English teaching contexts
Acquisition of teaching skills and professional development
Delta Course
Delta is a Diploma in English Language Teaching and thus a more advanced qualification in ELT. Interested students should have at least two years' full-time relevant teaching experience and an undergraduate degree as well as an initial teaching qualification such as TEFL or CELTA.
Delta is meant for teachers who want to take the next step in their career; such as to become a teacher trainer, university lecturer, Cambridge assessor, director of studies, textbook author or publisher, or even a better instructor. DELTA ranks as a level seven qualification in the UK, so it is the same as studying a masters degree.
The Delta programme consists of three modules:
Module 1- Written exam
Module 2- Observed lessons and coursework portfolio
Module 3- Written assignment
Students can choose to study one module or can take up as many modules as they like and in any order. You can do an intensive, extensive or distance Delta course over a period of 1-2.5 years, depending on your preference, availability and circumstances.
Study CELTA and Delta in the UK
Apply to study a CELTA or Delta course at prestigious UK universities with the Oxbridge Service. Our Oxbridge consultants are Oxford and Cambridge graduates who can help you create a strong and compelling application in order to get into one of the world's best universities.
You can start by arranging your free consultation at any of our offices in Delhi, Mumbai, Bangalore, Chennai, Coimbatore, Pune, Jaipur, Ahmedabad, Hyderabad and Lucknow today.