For centuries studying the universe has remained a focal point of our lives. Our never ending quest to know about the origin of the universe has pushed us to new heights of scientific innovations. Astrophysics helps us to understand 'the origin and evolution of the universe' and our position in it by applying the laws of Physics.
If you are intrigued by Einstein's famous E=mc2 equation, the Big Bang Theory or the Burbidge's' synthesis of elements in the cores of stars, then Astrophysics is the field of study for you.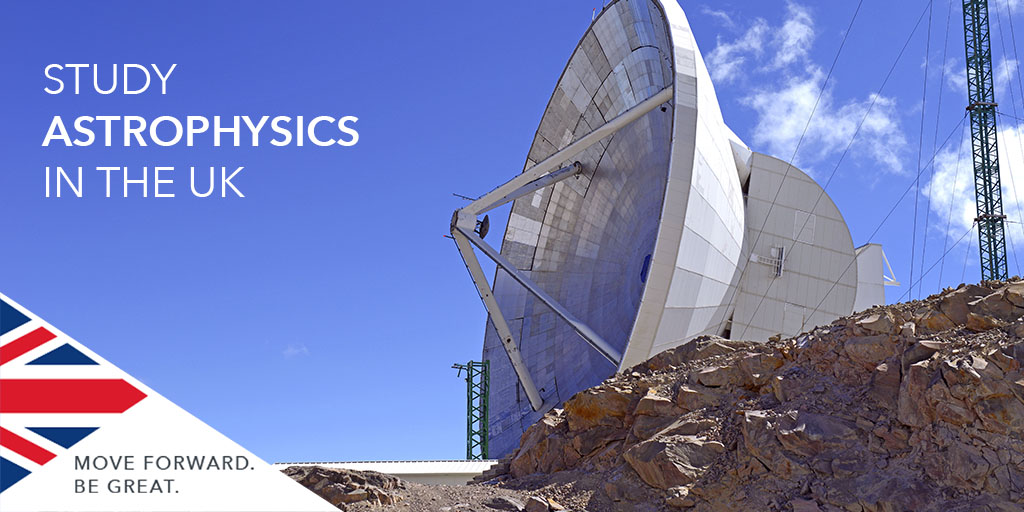 What is Astrophysics?
Astrophysics is a branch of science that explains the birth, life and death of massive objects in the universe by applying the laws of Physics. It is all about creating physical theories for the small to medium sized structures in the universe.
The understanding of the mechanism of our universe, sun and solar system, stars, quasars, distant galaxies, and other objects is the ultimate goal of astrophysicists.
Entry Requirements for Astrophysics
The entry requirement tends to be high for such a dynamic course hence check with the institution you want to study in. Still, the basic requirements are
Typical A-Level Offer: AAA-AAB including Physics and Maths
Typical International Baccalaureate Requirement: 37 points
English Speaking Requirement: IELTS overall 6.5 with 6.0 in each element
Careers in Astrophysics
As per the Bureau of Labor Statistics, the job outlook for physicists and astronomers is projected to grow by 14% in the coming ten years. The median salary was $114,870 in May 2016 for astrophysicists.
You will acquire numerical, analytical and problem-solving skills along with specialist subject knowledge. You will be prepared for a position in high valued sectors such as:
Government space agencies
Aerospace
Electronics
Energy
Environment
Teaching
Civil services
Science-related fields
You may pursue research in physics, astrophysics, cosmology and space industry.
Best Universities to study Astronomy and Physics in the UK
University of Cambridge
University of St Andrews
University of Oxford
Durham University
Imperial College London
University of Birmingham
University of Manchester
University of Warwick
University of Bath
University College London
Study Astrophysics in the UK
Do you want to learn more about studying Astrophysics in the UK? Explore further UK Study Information, Study Options and UK University Subjects! We can also help answer all your question with a free consultation in Delhi/Chennai/Mumbai/Bengaluru/Pune. Book your free appointment today!