The UK is popular amongst students aspiring to study abroad and gain international exposure in a diverse community. The post-study work visa allows students to stay back in the UK for two years following graduation, which is why so many Indian students choose the UK to complete their higher education.
Student living costs in the UK can be high, but that should not deter you from applying, as with careful planning, you can navigate a global cost of living crisis affecting many. Don't forget scholarships and other funding options are also available.
Learn more below about the cost of living in the UK below and if you have any questions about funding your study in the UK, arrange a free consultation with SI-UK India today.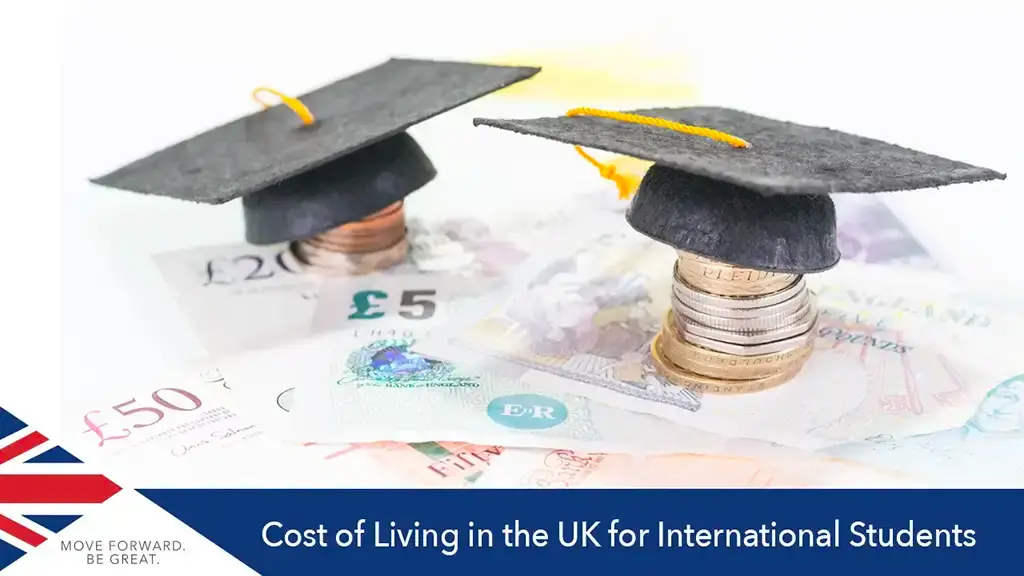 Living Expenses in the UK for Indian Students
When deciding to study in the UK, it is also essential to determine which part of the UK you want to study. Parts of the UK, specifically London and the rest of the south, are more expensive than Manchester, Leeds, or other popular northern cities in England, with Wales and Scotland offering even cheaper living expenses in the UK.
Below is the cost of living in the UK as an international student as suggested by the UK government (excluding tuition fees):
£1,265 (per month) in London
£1,015 (per month) outside London
Housing Costs in the UK
While studying at a UK university, you can either stay on or off campus. On-campus stay options are further segregated as living with fellow students or in a private residence.
When living in international student accommodation, be it university halls or private, your university accommodation costs will also cover the following utilities:
Electricity
Water
Laundry
Wi-Fi
Gas
The average student accommodation costs in UK cities are:
| | London | Rest of UK |
| --- | --- | --- |
| University Residence | £727 | £515 |
| Private Housing | £848 | £505 |
Transportation Costs in the UK
Getting around the UK is easy, and many transport options are available to international students, some of which are discounted. It is recommended to avoid taxi travel, but coaches, and most importantly trains, have student-friendly cards which provide huge discounts.
While travelling in or around towns, it is recommended to use a travel card. Here is what you usually spend on transportation charges across popular UK cities.
| City | Average Monthly Costs |
| --- | --- |
| London | £56 |
| Manchester | £47 |
| Birmingham | £45 |
| Liverpool | £45 |
| Leeds | £43 |
Food Prices in the UK
You should do sensible shopping throughout your stay in the UK and plan your meals accordingly. Universities often offer subsidised meals on-campus, but this all adds up, so consider your student living costs before eating out every day.
As an international student, you will usually spend around £150 to £250 on food and groceries.
Banking Options in the UK
Transactions in the UK are generally done in pounds and pence. Apart from notes and coins, you can also transact using debit or credit cards. All UK banks offer incentives to international students, such as mobile phone insurance or discounts at retailers, to convince you to join them, so shop around before opening your account.
Numerous banks allow international students to open a bank account in the UK. To open a bank account in the UK as an international student, you will need the following:
Passport
Documents of confirmation from the university
Former and current residence address proof
Statements and references from your home bank
Study in the UK
If you are interested in living the UK life as an international student, contact SI-UK India to book your free consultation and begin your application for the upcoming intake.