Education and research in agriculture and environment has gained impetus in present times and many global universities are exploring solutions for environmental problems through technological innovation and risk management. Greater emphasis is being given to specialist masters courses in environment and agriculture which will impart the future leaders with the requisite skills and vocational experience of this industry.
Learn more about UK universities which offer postgraduate courses in Environment and Agrifood below. For more information on the application process and eligibility requirements for studying in the UK, book a free consultation with SI-UK today.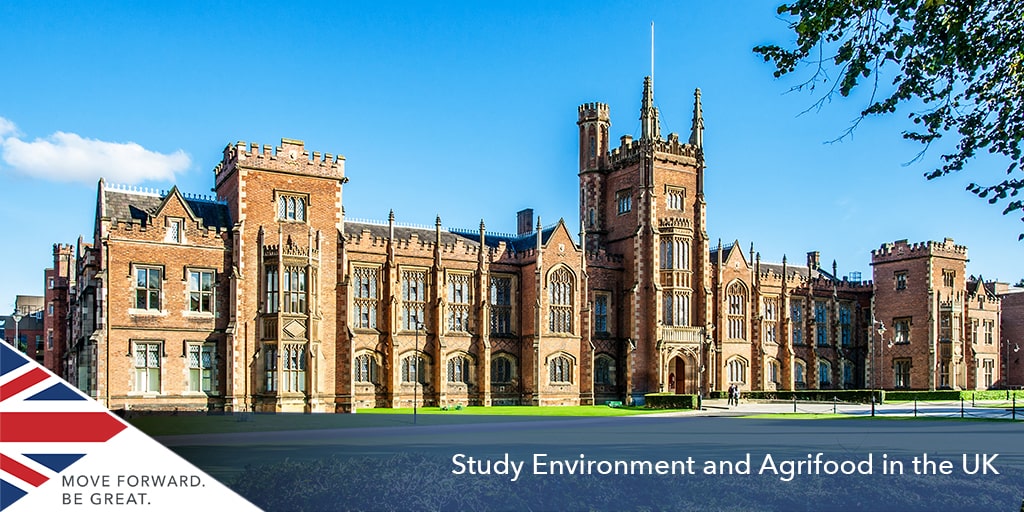 Study Environment and Agrifood Courses at Cranfield University
Environment and Agrifood programmes at Cranfield University are widely recognised across industry, academia and government organisations. Cranfield is a leader in the research in water, soil, plants, air and environment and the University offers diverse and highly specialised postgraduate programmes in Environment and Agrifood.
World class research and development facilities at Agri-EPI Centre and Crop Health Protection Centre at Cranfield University have received a huge investment of more than £8 million recently. The state-of-the-art facilities are used currently for research in areas including Plant and Microbes, Food waste, Air, Water Science & Engineering and Natural Capital.
Cranfield is the only solely postgraduate university in the UK with a 94% graduate employability rate. Its modules are specifically designed for masters level and are not merely an extension of previously taught modules of the undergraduate level. Courses are taught in collaboration with industry experts and are focussed on solving the real industrial problems.
MSc Agrifood Courses to study in the UK
MSc Applied Bioinformatics
MSc Future Food Sustainability
MSc Food Systems and Management (Food Chain Systems)
MSc Environment Courses to study in the UK
MSc Environmental Engineering
MSc Environmental Management for Business
MSc Atmospheric Emissions Technology
MSc Land Reclamation and Restoration
MSc Geographical Information Management
MSc Cleantech Entrepreneurship
Study in the UK
If you are interested in studying in the UK, book a free consultation with SI-UK in Delhi, Mumbai, Bangalore, Pune, Chennai and Coimbatore. Our expert education counsellors will help you select the right course and also provide complete application and visa support.