Placement years can provide the perfect opportunity to get your career off to a racing start and that is exactly what University of Hull Business and Marketing student Emily Brown hopes to do after completing a year in industry with Jaguar Land Rover.
Emily joined the prestigious car manufacturer at its head office in Coventry in the Product Marketing department, and focused her time on an upcoming Land Rover vehicle.
Emily shared her experience working at the company and studying at Hull below. If you would like to begin your application to study at the University, arrange a free consultation with SI-UK India today. Don't forget they are also hosting a YouTube Live session alongside SI-UK India this month on 13th August. Register today for free entry!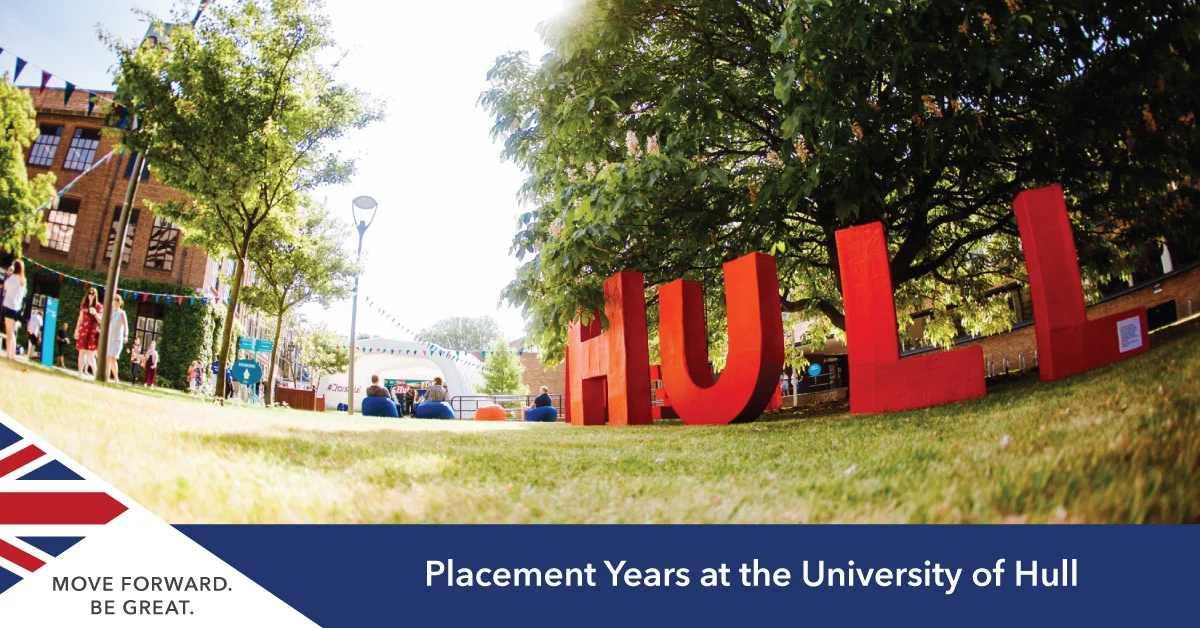 Placement Years at Hull - Student View
"It was an incredible experience working for Jaguar Land Rover, as it is a company with so much heritage here in the UK and two brands that people are incredibly passionate about. It really gave me a sense of satisfaction knowing that the inputs I made would be captured in the end product.
"As part of my role, I represented the Land Rover team at 'naming committee' where features and colours of vehicles are named, so I'm certainly looking forward to opening a brochure one day and knowing I helped to name some of the features."
Real world learning experience
Before starting at University, Emily had set her sights on completing an international year during her studies. However, after arriving in Hull and discovering more about the benefits of a placement year, she switched her ambitions to gaining experience with a leading name in industry.
Placement years give students real-world experience with some of the UK's biggest companies. It can provide a detailed insight into the world of work, and help students gain important contacts and skills to set them in good stead after graduating.
"Organisational culture was a surprise for me as I had never worked in an office before so wasn't sure what to expect especially as some employees around the office had been in the industry for longer than I'd been alive.
"At first, I found it really intimidating speaking to seniors, as I never expected that as a placement student I'd get exposure to them – but I'm really grateful that I did. Jaguar Land Rover really puts employees at the heart of what they do and throughout my year with them I was invited to weekly 'upskilling' sessions to learn more about different areas of the business and the factors likely to shape the automotive segment over the next 10 years."
Increase your chances of securing a graduate job
Emily was drawn to a placement year after she read that students who undertake a year in industry increase their chances of successfully securing a graduate role. However, after completing a year with Jaguar Land Rover, Emily reflected on the wider benefits of joining the team at one of the country's most prestigious car manufacturers.
"Applying what I have learnt in real life situations has helped me to understand elements of my degree and the importance of them. Balancing placement assignments with University helped me to manage my time better. It has definitely increased my confidence which I think will help me when applying for graduate schemes – some placement students have also been offered these by the business they worked for which is a big weight off of their shoulders."
Once-in-a-lifetime opportunities
Companies like Jaguar Land Rover can offer placement students a wealth of opportunities. While entering a large business can initially be intimidating, students can put to practice some of the skills and knowledge they have gained through their degree course. Vicki Tattersall, Business Manager of Global Product Marketing at Jaguar Land Rover, said placement years provided students with "a once-in-a-lifetime opportunity."
She said: "I would say to future placement students that are coming into the company to just show a willingness to get involved in different projects, and enthusiasm, and have a positive attitude towards the work that they're taking on.
"Emily's actually had a really rare opportunity to work on one of our new and exciting vehicles, which is being launched for Land Rover this year, which is really a once-in-a-lifetime opportunity."
Study at Hull
The University of Hull has hundreds of fantastic courses to choose from, almost all of which provide similar placement options. Arrange a free consultation with SI-UK India to learn more.