The UK is one of the best, but also one of the most expensive countries to study in. More than half the international student body works in part-time jobs to be able to cover their living expenses such as food, accommodation and travel. It is very easy to get part-time jobs in the UK while studying and if you are willing to do every kind of work available, you will definitely find employment and be able to support yourself during your studies.
Working Part-Time while Studying in the UK
Students can work in the UK provided that their university or college is listed on the official UKVI sponsor list. Before starting work in the UK, you should look up information guides on your rights and responsibilities as a student working in the UK.
Learn more about studying in the UK and finding work while pursuing your degree below. Arrange a free consultation with SI-UK India today.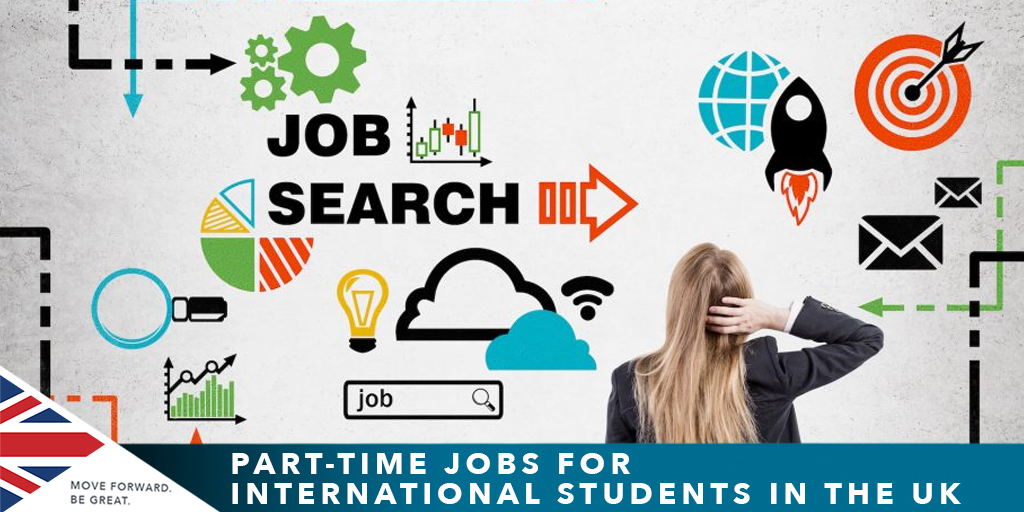 Types of Part-Time Jobs Available
Working part-time is an exciting and productive way of gaining experience whilst studying. It can teach a lot in terms of time management, money management, interpersonal skills and networking. Most of the jobs available to students studying in the UK fall under retail, hospitality, seasonal jobs and campus jobs.
Retail is amongst the most demanding, but readily available types of work. It could be working at a supermarket, drug store, clothing store, etc and the key to performing well is customer service and students can hope to improve their interpersonal skills while earning.
The hospitality and service industry include anything from food stalls to high end restaurants and hotels. Duties involve waitressing, waiting tables, reservations, or even some cooking. The big plus here is all the free food. Students can also try working in pubs and bars.
Some students may be able to find an internship with a company that is relevant to their course of study. This is of course an excellent means of earning money while gaining experience and building contacts that can help land a job in the future.
Students should also approach their campus career cell and JobShop service to find part-time work within campus. Students can work in the library, in labs or do research work. They can also volunteer in clubs and societies and other events that require assistance.
Other jobs include part-time teaching and tutoring, work-from-home market research, sales specialists, SEO work and fundraisers.
Job portals and recruitment agencies can help students find such part-time work in the UK.
Apply to Study in the UK
There are several means of employment available for international students in the UK. If you are interested in learning more about studying and working in the UK, arrange your free consultation with SI-UK India today.