MBBS (Bachelor of Medicine) is a competitive degree in the UK. You can enrol on the best medical colleges in the UK and learn the intricacies of medicine and related spheres. Studying MBBS in the UK is beneficial for Indian students because you have the chance to pursue your career even in India if you wish to.
A degree in medicine can be completed in 5-6 years in the UK, and to qualify for the best medical colleges in the UK, you will be required to have Chemistry and Biology in your 10+2, with a minimum score of 80%. Students will also need to clear the entry-level examinations that check their English proficiency and knowledge of the subject. Studying MBBS in the UK for Indian students after the 12th doesn't have to be difficult.
Learn more about the best UK universities to study MBBS in the UK below and book your free consultation with an SI-UK India's application experts to begin your journey to study in the UK.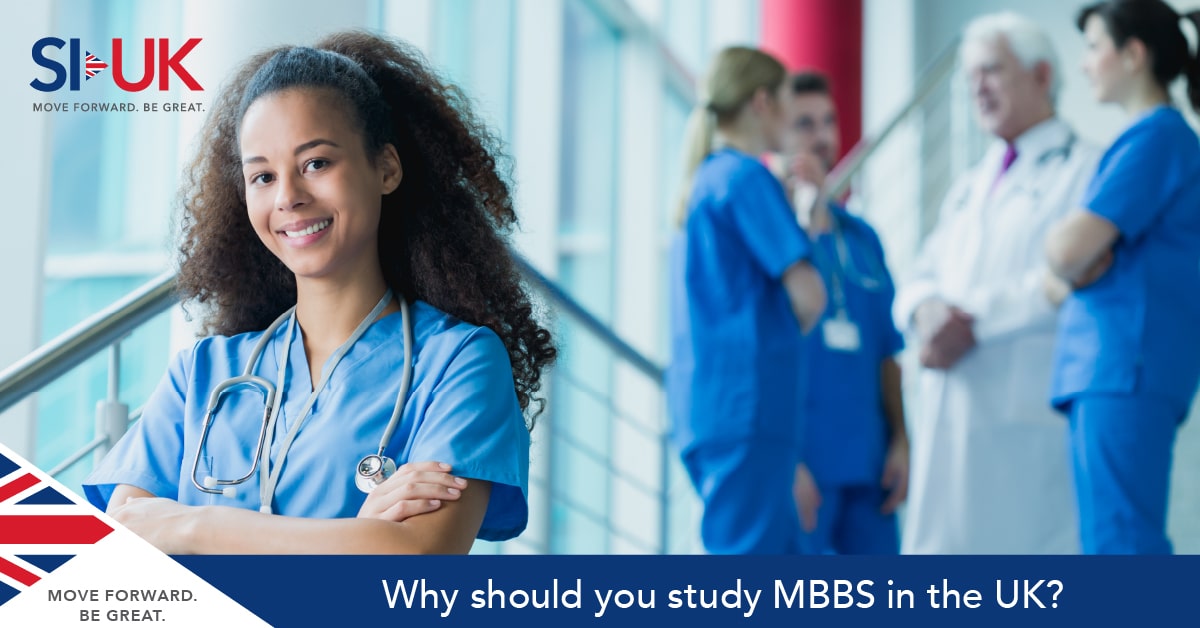 MBBS Fees
MBBS fees in the UK for international students depend on which university you are applying to. The variation in MBBS fees can mean students are spending anything from £22,800 to £63,000 per annum.
To assist international students who need financial support, UK universities and the government offer plenty of scholarships that waive a good chunk of academic fees for the right candidates. Some of the most sought-after scholarships for Indian students include:
Chevening Scholarship
Global Health Future Leaders Scholarship
Hull York Medical School International Scholarship
Imperial College Faculty of Medicine Scholarship
Rhodes Scholarship
Top Medical Colleges in the UK for MBBS
Choosing a university in the UK can be difficult because every institution will have its own unique selling points depending on what you require from it. Learn more about the top five medical schools that offer MBBS degrees in the UK (Guardian University Guide 2023) below.
Cambridge
Aberdeen
Edinburgh
Imperial College London
St Andrews
Oxford
Swansea
Brighton Sussex Medical School
Keele
Glasgow
Eligibility Criteria for Medical Colleges in the UK
Entry requirements for MBBS programmes in the UK are famously stringent. To study an MBBS in the UK, students will need to meet specific eligibility criteria, including:
80% or above scores in subjects such as Biology and Chemistry

Minimum of 36 points in international baccalaureate

English scores of 6.5 or above on tests such as IELTS

The passing of specific exams such as UKCAT, BMAT or GAMSAT (scores above 50%).
Study MBBS in the UK
Contact SI-UK India and book a free consultation with our top consultants to learn more about MBBS programmes in the UK.