Completing a Master's and then immediately finding your dream job can be tricky, which is why many students now choose to complete a work placement as part of their studies. Work experience allows you to take learning from course modules and apply it to real-world scenarios, giving you the edge needed when interviewing for your first full-time role.
The University of Northampton is introducing placement options on an ever-increasing range of Masters programmes and is renowned for its focus on employability skills. That's why the MBA with 12-month Placement is so popular with international students.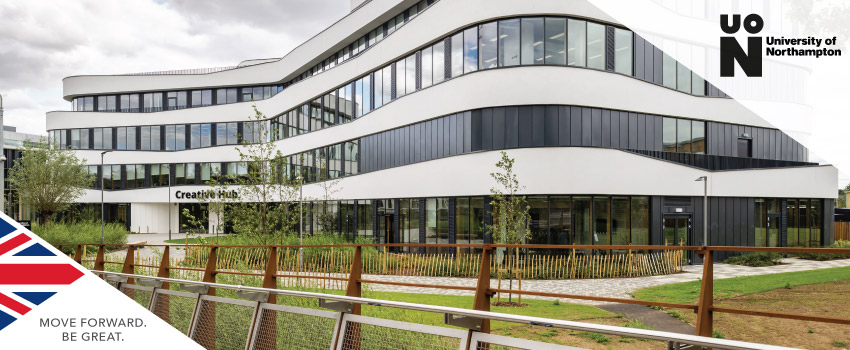 Why choose the University of Northampton MBA?
The University of Northampton MBA is carefully programmed to offer you in-depth knowledge of critical business areas and functions. You can complete your MBA or chosen course without choosing a placement, however 93% of students opting for the placement route were successful in securing a full-time placement last year.
Northampton is also a Gold standard Teaching Excellence Framework university and from September 2019, placements are an option on Accounting & Finance, Computing, International Hotel Management, International Special Events Management, International Tourism Development, Managing Wastes and Environmental Resources and Project Management courses at the University.
The Northampton MBA Student View
Shivika Gupta, who is currently on a placement at South Essex College as a Student Services Team Leader, shared with us her experience on the University of Northampton's MBA and her tips for future students seeking a placement.
''A lot of employers want permanent members of staff so you have to be prepared to look at many options. The turning point for me was when one of my professors suggested to look out for jobs which are vacant on account of maternity cover as they tend to be for a fixed period of 1 year to 6 months and to be honest that suggestion saved me!
I knew I wanted to pursue a career in the education sector and so finding the Student Services Team Leader vacancy excited me. I ended up in a tough interview in front of a panel of 3 senior managers at the College, but I made it through and started the job in September 2018 and 6 months later I am loving the experience so far.
To prepare for any new opportunity and job in the future, I will be able to revisit all the experiences of this placement year to give examples, because as part of the MBA we must keep a reflective journal. This comprises of the key skills developed during this role, important targets met and difficult situations where my approach was weak and how I overcame it."
Shivka's Top Four Placement Tips
Start looking and applying for opportunities within two months of your arrival to the UK and prepare a little before flying to UK such as refreshing your LinkedIn profile. The more you can do at an earlier stage the better!
Make use of the Northampton Changemaker Hub to transform your CV and cover letter.
Do part-time jobs which will be relevant for your placement year.
Do not only see it as a job, see it as a new learning experience.
Study an MBA with Placement at Northampton
If you would like to follow in Shivka's footsteps and study an MBA with 12-month Work Placement at the University of Northampton, arrange a free consultation with SI-UK today.