LLB or Bachelor of Laws is an undergraduate degree that lasts for 3-4 years. During this duration you learn about laws, code of conduct, research previous cases, summarize information, analyze data and do all the related investigations. You can further get your specializations done in criminology, politics or business.
Pursuing such a degree in the UK can be beneficial for plenty of reasons. Number one is the fact that the universities in the UK always rank at the top when we are talking about the best universities in the world. When in India doing LLB takes five years, you can get done with your bachelor's in Law in the UK in just three years.
When you are studying at the universities of the UK, you get to learn outside the classrooms as well. During your degree, you get to join law firms to get a better understanding of how things work in the real world. This means that you get hands-on experience even before leaving your college.
Learn more about studying at the best law universities in the UK below and book a free consultation with SI-UK India to apply today.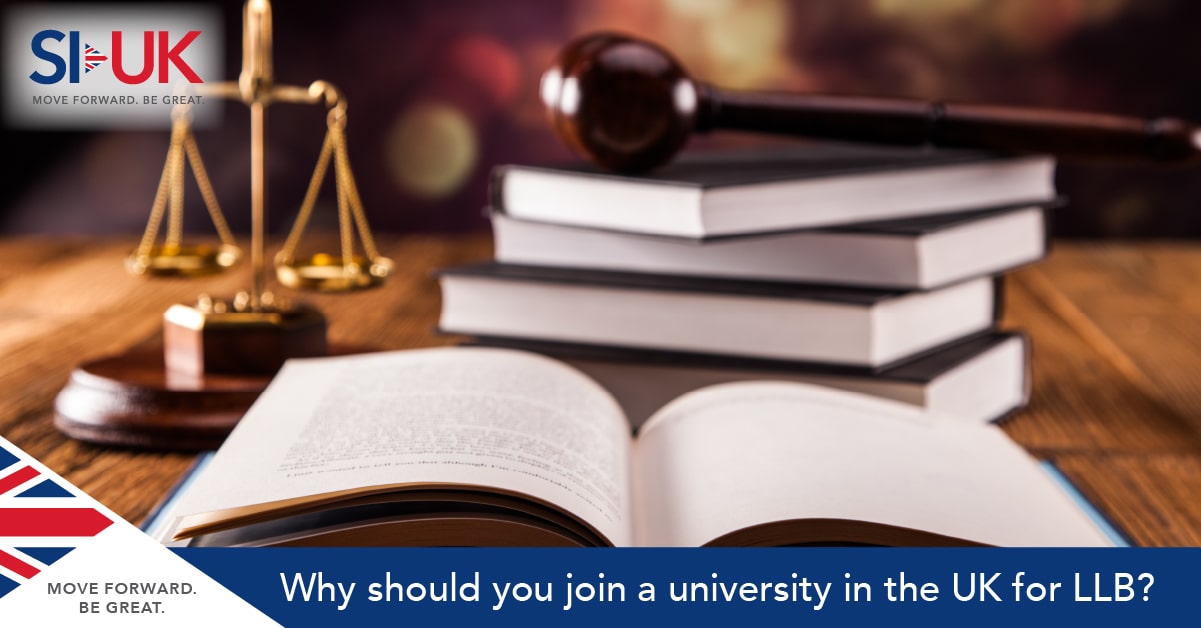 Best universities to study LLB in the UK
Some of the most prestigious universities in the world are open for Indian students who wish to study LLB in the UK.
University of Manchester
University of Bristol
London School of Economics and Political Science
University of Durham
Solent University
University of Leeds
University of Aberdeen
University of Southampton
University of Nottingham
University of Sheffield
University of Liverpool
You can join various sectors once you have completed your undergraduate degree in the UK. There are options to become a barrister, solicitor or join the legal team of a firm. The choices are endless.
LLB entry requirements
The requirements to join a law school in the UK are not too complicated. You need to show English level proficiency and Typical International Baccalaureate requirements. Once you apply for the university you want to study in, you need to wait till you get an invitation letter from the institution.
Why study in the UK?
British universities are famous throughout the world for their research-based studies. If you are planning on studying LLB in the UK then you are going to be prepared for what awaits you in real-world scenarios. Universities in the UK boast cultural diversity. Due to no language barrier for international students, you get to mix up very easily with other alumni. When you study in such an environment, your thinking capacity grows exponentially.
Study an LLB in the UK
If you have questions regarding courses, colleges, fees, application process or scholarships, then you can book a free consultation with SI-UK. We promise to guide you in the best possible way so that you don't have to look for answers anywhere else. Book a free consultation today.
Related Articles