Master of Law (LLM) is a one-year postgraduate degree that empowers legal graduates to build a career as a lawyer/advocates, legal advisors, legal writers, and solicitors. Studying LLM opens up a range of lucrative career opportunities in multiple sectors such as government banking, academic institutes, public and private sector.
Learn more about legal associate jobs after LLM below and if you would like to begin your law careers in the UK, arrange a free consultation with SI-UK India today.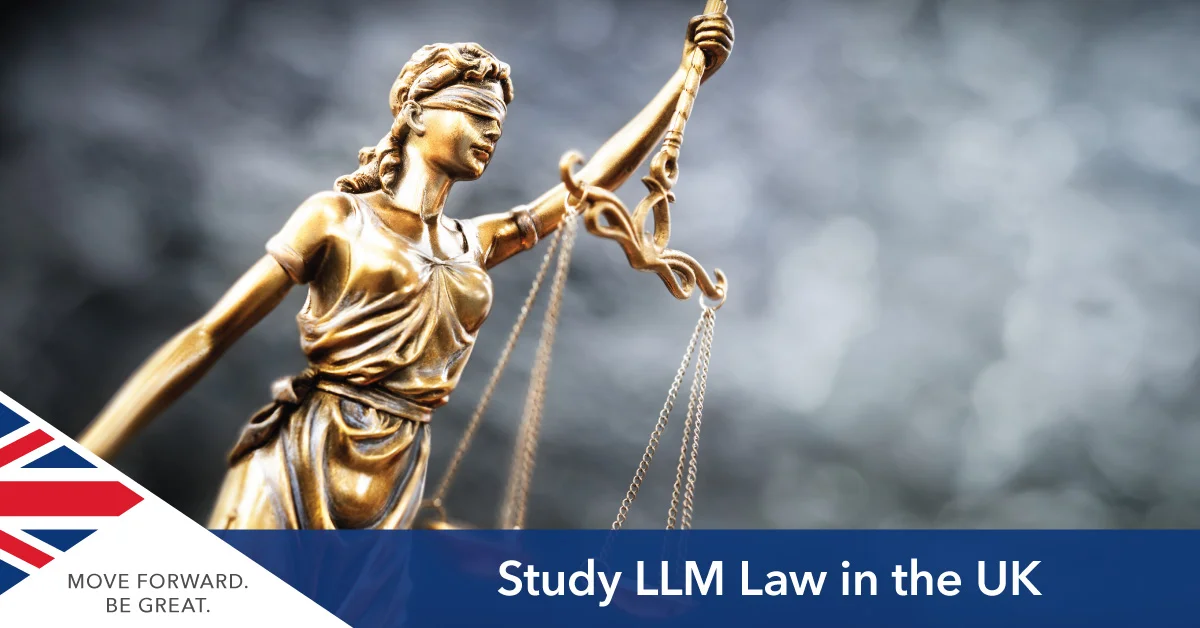 Skills Developed through LLM
Apart from developing intellectual and professional expertise in special areas of law, such as IT, corporate, or commercial, students also develop numerous generic and transferable skills through LLM. These include analysis, legal research, writing, critical evaluation, and written and verbal communication.
The teamwork and leadership skills of a candidate also improve through an LLM degree that could help them to apply for the law firm jobs for freshers.
Job Opportunities After Studying LLM in the UK
LLM students from different cultural backgrounds, freshers and experiences are allowed to work in the UK legal sector. Candidates can also apply for the jobs for law graduates in banks as a legal manager, legal advisor or legal associate jobs.
The two most popular LLM jobs available for Indian students in the UK are:
- Solicitor
The role of a solicitor is to take instruction from individuals and organisations and advise them on all the necessary legal actions. Solicitors need to work closely with clients and advise them on a range of subjects that can be personal (wills and divorces) or professional (mergers and acquisitions).
After qualifying as a solicitor, candidates can work as a legal associate in private practice, industrial organisations, in-local government, in-house for commercial or court service.
As a solicitor, a professional needs to be confident in a number of key skills, including::
Ability to maintain confidentiality
Research and analysis skills
Problem-solving skills
Accuracy and attention to detail
Strong negotiating skills
Self-confidence and resilience
Flexibility and commercial awareness
Time management skills
- Barrister
Barristers are more likely to be working in chambers and self-employed. The role of a barrister is to be a specialist in independent sources of legal advice and in-court advocacy. But, a barrister can also apply for legal vacancies in government departments as well as in the private sector, such as in-house legal departments and companies.
Barristers are hired by solicitors while representing a case in court to plead on behalf of them and their clients.
A skilled barrister will need to have::
Strong academic ability
Legal and commercial awareness
Responsible integrity and attitude
Flexible to situations
An analytical mindset and logical approach to cases
Ability to communicate with a wide range of people
Top Five UK Universities for LLM
1. University of Oxford
The University of Oxford is home to some of the best law degrees in the UK. It is a federation of 30 law schools that offer myriad programs for interested students.
For those who want to learn more about particular areas or subjects related to law, there are a number of specialised Master-level programs available such as Law and Finance, Criminology and Criminal Justice, Taxation, Intellectual Property Law and Practice, amongst others.
2. University College London
UCL's ten-month LLM programme provides the ideal platform for freshers to develop their expertise in any particular area of legal research. Students can explore their interests freely or choose to specialise in an area such as commercial and corporate law, human rights law, global health governance, environmental law, intellectual property and legal history.
3. University of Cambridge
The one year taught LLM course at the University of Cambridge provides students with the chance to thoroughly study their legal topics in an engaging, dynamic setting - whilst being confident that the path they have chosen is one of excellence.
4. London School of Economics
London School of Economics and Political Science offers an exceptional quality of teaching in a small group through leading international and UK academics. LSE's approach to LLM Law integrates views and experiences from multi-disciplinary traditions and jurisdictions.
5. University of Glasgow
The General LLM course at the University of Glasgow provides students with the opportunity to choose from a full range of Master's programmes available at the School of Law. Candidates can select a programme that suits their academic needs and build their future employment or academic specialisation.
Study LLM in the UK
Learn more about studying LLM in the UK by arranging a free consultation with SI-UK India today.