Did you know that UK universities have a second large intake of international students each academic year? Following on from the main intake which takes place every September, each January universities across the UK offer foundation, undergraduate and postgraduate courses to international students who need more time to complete pre-university study, apply for funding or arrange their visa.
Learn more about 2024 January Entry at UK universities below and if you wish to begin your application for UK study, arrange a free consultation with SI-UK India today.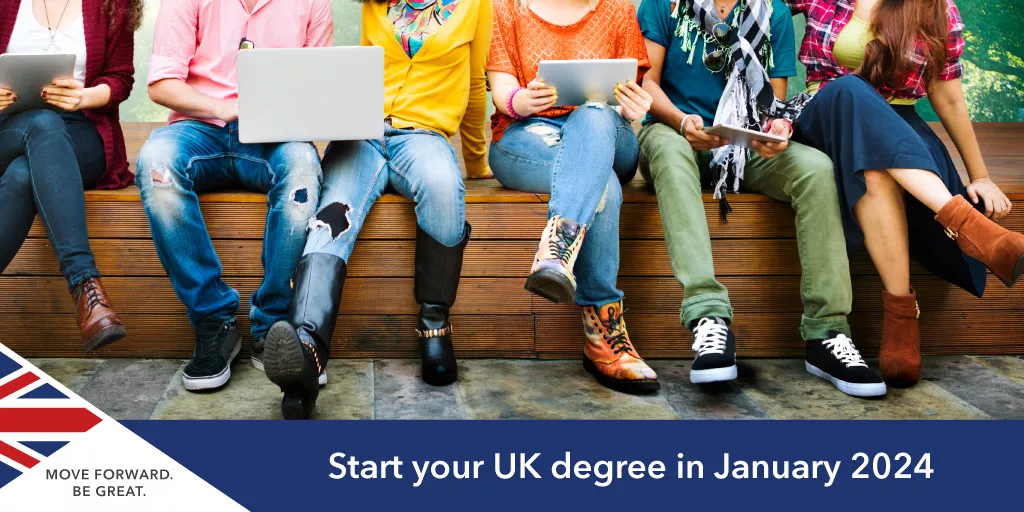 Why Should You Start at a UK University in January 2024?
1. Perfect alternative to the September intake
If you need more time for your application essays, cover letter & research, pre-university studies, transcripts, arranging funds or applying for your UK study visa, the January 2024 session is perfect for you. Also for students who want a bit of a break after completing their previous studies without taking a gap year, the January intake UK is an ideal option.
2. Ease of applying later
September intake is often overcrowded and it is possible to get lost in the crowd. Chances are that your application will stand out more in the January applications, where there are a lesser number of students applying and the universities have more of your undivided attention. Applying for a visa for the January intake universities in the UK is also less stressful as there is a lower backlog and visa queues, and wait time is not as long.
3. Scholarships and financial aid available for January 2024 courses
Several UK universities are offering financial aid and scholarships, especially meant for students enrolling in January 2024 undergraduate and postgraduate programmes. Scholarships range from £1,000 to £10,000 and are easy to apply for all Indian students, provided they get an offer from the university.
4. More job prospects
There are fewer people entering the job market along with you in January. You could have better prospects in existing jobs as well as the fresh jobs that come with the turn of the year. The New Year marks new beginnings, and applying to a UK university could be just the change you were looking for to kick start your success journey in 2024.
Study in the UK from January 2024
Learn more about studying in the UK from January 2024 by arranging a free consultation with SI-UK India today.