Having a strong English vocabulary is extremely important when it comes to scoring well on the IELTS exam. Vocabulary constitutes 25% of the score for IELTS writing and speaking, and also contributes to performing well in the listening and reading sections.
In the build-up to the test date, students usually try to learn English vocabulary for IELTS, but don't practice how to distinguish between the words they will be able to use in a practical situation and the words which only look impressive on paper. For example, the word 'Sobriquet' means nickname, but you will rarely see someone use it in a regular conversation. It is important to choose words carefully and use them in the right context in order to do well in the IELTS exam.
Read below for tips on how to improve your vocabulary and score between IELTS band 7-9 or register for IELTS classes with SI-UK today.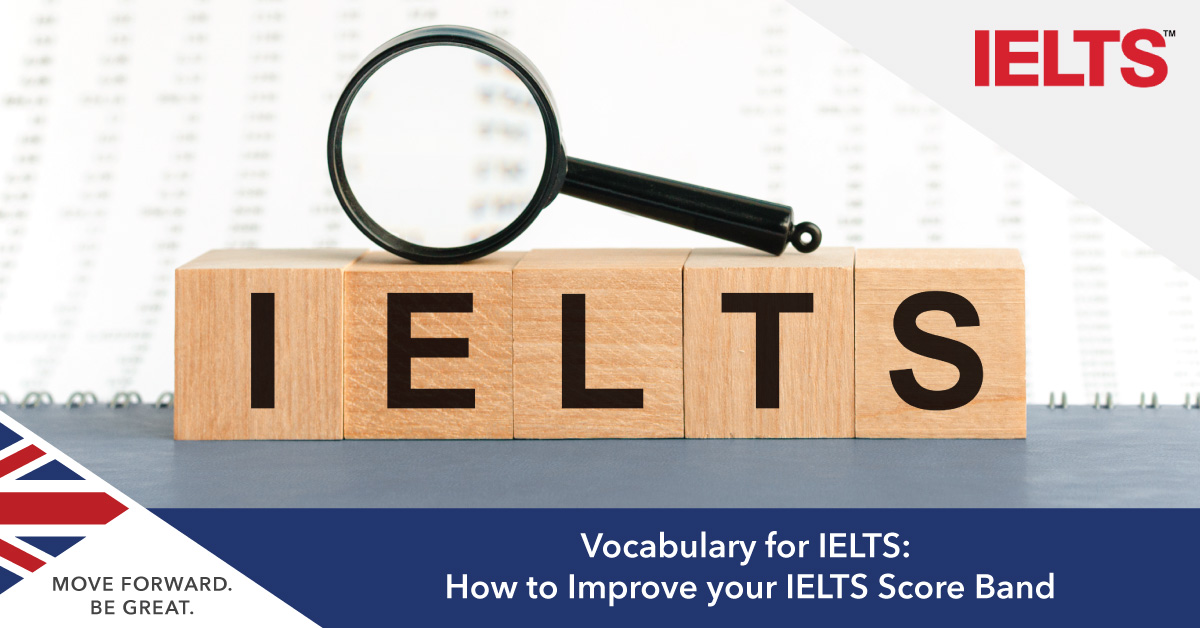 Four Tips to Improve your IELTS Vocabulary
In the IELTS exam, being able to showcase a varied vocabulary will help you reach a better score. Here are a few tips to help you do so.
1. Read Material in English
Reading helps with building vocabulary and with the proper usage of words. When you see a word or phrase being used, you understand how to use it in the proper context. This also ensures that one would be able to remember the word in the long run. Read a lot of material in English, be it books or newspapers or articles.
Newspapers consist of precise, formal writing, which helps in building a useful vocabulary for IELTS. Use a highlighter to mark unknown words, before checking online or in a dictionary for their exact definition. Academic papers or journals are also a rich source of language you may not be used to.
A lot of free reading material is available on the internet too and computers now have translation tools such as Google Translate to help you check the meaning of a word in any language you're comfortable with.
Most importantly, always read material that interests you, even if it's to prepare for IELTS, as this will help you stay engaged and relate things better.
2. Watch English Movies and TV with Subtitles
An underrated method of picking up different words and phrases in a conversational tone is to watch English films and TV series. They often consist of punchy, quick, everyday dialogues and you will be able to learn a variety of new words with context.
Turning the subtitles on while watching will help you keep up with the words people are speaking on screen and follow the dialogue better. Watching stuff on a screen will also help you learn synonyms for IELTS and correlate new words with images. This will greatly help you in IELTS listening and reading tasks.
3. Write a Daily Diary and Practice English Writing
Practising writing is very important to do well in IELTS, and not doing so is the reason why most people score poorly in the writing section. Try practising writing by maintaining a journal or a daily diary, where you recount what you did throughout the day. Use the internet or a dictionary to check for grammar, syntax and spelling. You can also start writing social media posts and text messages in English and join English groups or communities online.
Grammar can also be learnt properly by writing and then referring to grammar books to improve your English and correct mistakes.
4. Speak to Yourself in English
Talking to yourself in front of a mirror can help build confidence. You can also record yourself by creating videos and playing them to see what you're doing right and identifying areas that need improvement. Rehearse your speaking in this way and you can even try posting the videos on a social media platform to get motivation and real feedback.
5. Shadowing
You can also try the shadowing technique, in which you listen to someone speak and repeat what they are saying and the manner in which they're saying it. This method is useful for learning proper pronunciation.
Study IELTS at SI-UK
Ultimately, the best course to take is to use English to learn English. English is a language and the best way to learn a language is by practising it. Using these tips and techniques along with enrolling in an IELTS English course can help you reach your desired IELTS score band.
If you would like to take IELTS preparatory classes with us, you can visit SI-UK and meet our in-house IELTS experts or book a free consultation to enquire about the classes, fees and duration of the courses today.
Related articles: