Neuropsychology is a unique branch of psychology that is the study of understanding disorders and distress in human psychology and brain functioning.
This exciting and rapidly evolving discipline examines the nature of thought and its biological basis. Neuropsychology attempts to solve the mysteries of the mind by bringing together evidence from molecular and cellular neuroscience, a wide range of brain imaging techniques, computational modelling and cognitive neuropsychology.
On a neuropsychology course you will consider all aspects of cognitive functioning, from learning, memory and language through to concepts such as intelligence, creativity and consciousness.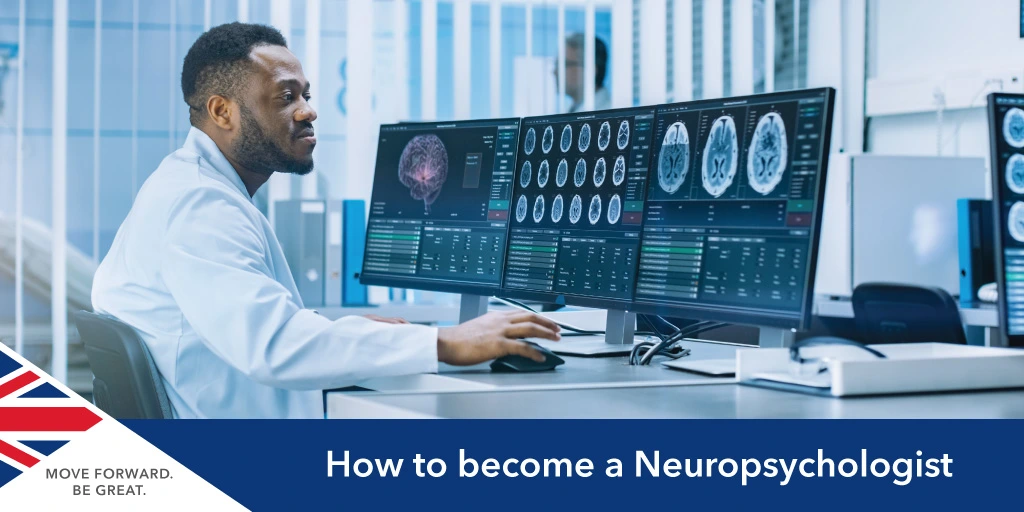 How long does it take to become a neuropsychologist?
Neuropsychology is generally a one-year masters programme in the UK and students will first require an undergraduate psychology degree qualification before being accepted on to the programme.
Relevant work experience will need to be undertaken and once all study is completed, you will need to apply for status as a Chartered Psychologist through either a Clinical or Educational training route. Training in total can take upwards of five years.
Masters of Neuropsychology
There are a variety of neuropsychology courses offered by universities in the UK and students can enrol in the right specialisation as per their career ambitions. The below are some of the top specialisations alumni choose while doing an MA or MSc in neuropsychology:
MSc in Applied Neuropsychology
MSc in Clinical Neuropsychology
MSc in Human Cognitive Neuropsychology
MSc in Cognitive Psychology
These courses come with different modules and learning curves that vary from university to university. Universities allow the students to access past cases and deal with current scenarios with the help of top-notch infrastructure and technology.
The eligibility criteria differ in every university in the UK. However, here are the basic entry requirements to get admission in neuropsychology courses:
A score of 2:1 in a bachelor's programme preferably in psychology but not necessarily
Two academic letters of reference
Valid scores in English language requirement tests such as IELTS, with a minimum score of 6.0
Two of the top universities offering a master's in neuropsychology are the University of Oxford's MSc in Clinical and Therapeutic Neuroscience and University College London's Clinical Paediatric Neuropsychology MSc.
Study Neuropsychology Courses in the UK
If you have further questions about how to become a neuropsychologist in the UK, we have the right guidance for you to make a career in psychology. Book your free consultation with SI-UK India today.