The UK is considered the home of global engineering. Through placements, live projects and volunteering opportunities, students will gain vital real-world engineering experience by studying engineering in the UK, enhancing their employability upon graduation. Graduates from UK universities are one of the highest paid engineers in the world due to the globally recognised qualifications and industry experience.
But what branch of engineering should you choose to focus on? Each engineering specialisation comes with its own challenges, benefits and salary expectations.
Engineering Jobs in the UK
Learn more about the highest paying engineering jobs in the UK below and book a free consultation with SI-UK India today to begin your application to study engineering in the UK.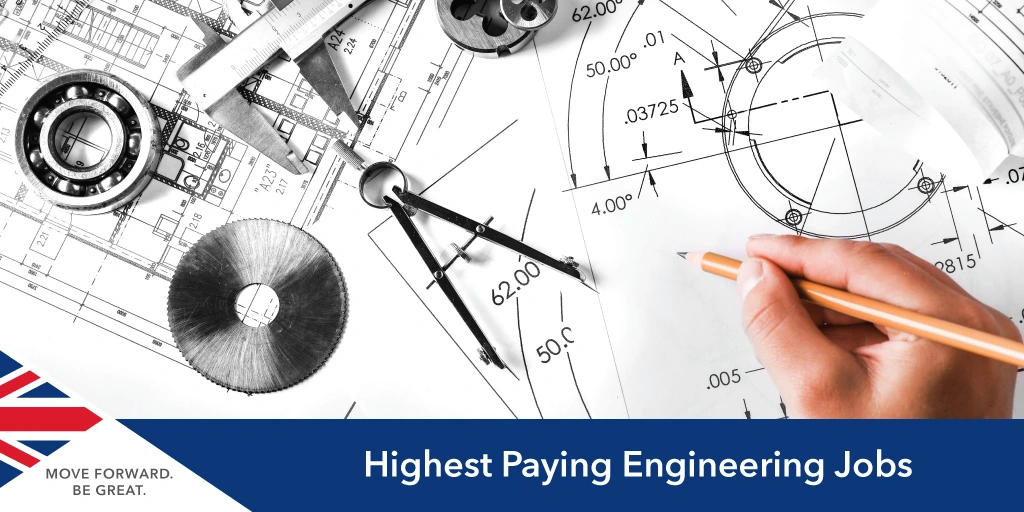 High Paying Engineering Jobs after Studying in the UK
1. Aeronautical Engineering
An aeronautical engineer designs and builds aircraft, spacecraft, missiles and rockets. As an aeronautical engineer, you will need only be required to design and build but also maintain the aircraft, including its parts and instruments. Aeronautical engineering is one of the best engineering courses with high salary, and a favourite engineering course to study in the UK as an international student.
2. Chemical Engineering
Chemical engineers alter the chemical state of substances to create products. Chemical engineers might also be involved in the design of machines used in production processes. Chemical engineers are also among the highest paid engineering fields in the world, with experienced candidates earning more than £54,000.
3. Mechanical Engineering
A mechanical engineer designs, develops and maintains the technical purposes of machinery used in industry, construction and/or everyday living. Mechanical engineers need to have the capability to develop plans for constructing various machinery-based equipment such as piping systems.
4. Biomedical Engineering
Biomedical engineers are vital to the medical and healthcare sector, which is why they are amongst the highest-paid engineers in the UK. Biomedical engineers will need to work in a variety of settings, for example, they may be tasked with developing equipment like respirators or surgical tools to assist physicians during surgery.
National average salary: £34,925

Best university in the UK for biomedical engineering: University of Oxford
5. Electrical Engineering
Electrical engineers primarily work with the design and development of electrical systems, for which they need to work closely with mechanical and energy engineers. The job role of an electrical engineer consists of developing designs, drawing up circuit diagrams, carrying out feasibility studies, along with using specialised computer software, testing new installations, supervising projects and ensuring that all the safety regulations are met. Electrical engineers get to work in a highly creative and technical environment and is one of the best paying engineering jobs in the world.
6. Civil Engineering
Among the highest paying engineering jobs, civil engineering is one of the leading professions where experienced engineers can earn more than £50,000 once they become a member of the Institution of Civil Engineers (ICE). Civil engineers are experts on large building projects, be it residential buildings or structures such as bridges, stadiums, transport links, sewage systems, dams and more.
7. Petroleum Engineering
Petroleum engineers are responsible for safely extracting hydrocarbon deposits, such as oil and natural gas. The job of a petroleum engineer involves the planning and construction of boreholes and oil wells. Petroleum engineers need to collaborate and work with other technicians and professionals to meet emissions targets and environmental standards
8. Robotics Engineering
A typical day-to-day task for a robotics engineer includes designing and building machines for performing automated jobs in industries such as manufacturing, aerospace and medicine. As more industries are moving towards automation, it is currently one of the highest highest paid engineering fields in the world.
As a robotics engineer, you will need to learn about the progress of the industry and upcoming technology and find out about the latest trends in robotics by reading articles and attending conferences to get acquainted with forthcoming changes.
National average salary: £43,250

Best university in the UK for robotics engineering: University of Oxford
9. Data Engineering
Data engineering is one of the youngest branches of engineering with a huge demand amongst employers as more organisations started engaging in digital workflows. The job of a data engineer is to gather, process, clean and format, and prepare data for data scientists. Currently, data engineering is one of the fastest-growing career options that also comes under the highest paying engineering jobs category.
National average salary: £56,418
10. Nuclear Engineering
A single fault in a nuclear plant can incur damage worth £101.1 billion. Nuclear engineers need to design, build, run or decommission nuclear power stations whilst working with multi-disciplinary teams to come up with technical solutions.
Depending on the job position, nuclear engineers can be designing completely new systems or maintaining existing systems to improve the efficiency, stability and sustainability of nuclear power plants. Due to the sensitivity of the job profile, Nuclear engineers are one of the highest paid engineers in the world.
National average salary: £64,350
Study Engineering in the UK
Contact SI-UK India for a free consultation if you want to learn more about studying an engineering course in the UK or to begin your application.