GREAT Scholarships are jointly funded by the UK Government's Study UK campaign and the British Council, along with 41 UK universities. These scholarships offer generous awards to support students from 13 countries to gain access to world class UK higher education opportunities.
UK universities are offering 31 GREAT Scholarships to Indian students for the academic year 2021-22 and these are available across a wide range of subjects. GREAT Scholarships 2021 India are postgraduate scholarships with a minimum scholarship award of £10,000 towards tuition fee for a one year postgraduate course at a participating UK university. Some scholarship awards are upto full tuition fee and are a great way for Indian students to get financial support for pursuing masters study in the UK.
Learn more about the UK universities offering GREAT Scholarships to Indian students below and if you want to apply to study in the UK, arrange a free consultation with SI-UK online or at your nearest office in India.
Eligibility for GREAT Scholarships - India
GREAT Scholarships are awarded to academically motivated candidates with outstanding academic success and work experience or proven interest in the subject area.
The student must also:
be a citizen of India and hold an Indian passport
have international fee status
meet the English language requirement of the UK university
hold an eligible UK university offer for a full-time, postgraduate taught master's programme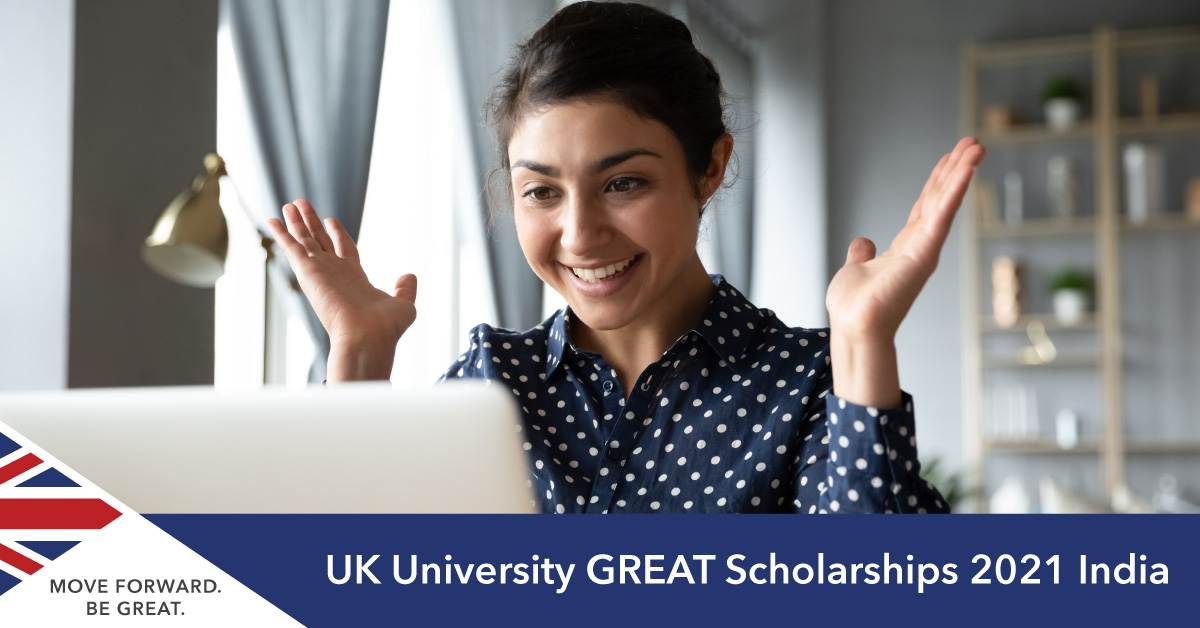 List of UK University offering GREAT Scholarships 2021 India
Study at a UK University with a GREAT Scholarship
Don't miss the opportunity to study in the UK with GREAT Scholarships and apply today with SI-UK. Register here for a free consultation with the SI-UK India team to learn more about GREAT Scholarships 2021 applications, eligibility and deadlines.
Other Related Articles: